Rate Now
Share Your Experience
Have you seen Dr. Jonathan Stoudmire?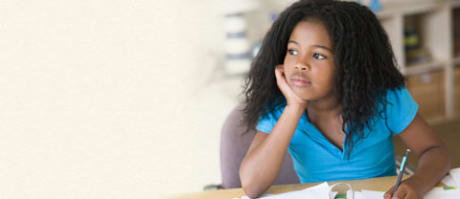 ADHD
Attention Deficit Hyperactivity Disorder (ADHD), including the different types and who gets them.
80 Ratings with 40 Comments
1.0 Rating
August 24th, 2017
Keep Looking
The facility on Monroe is nasty. I paid 148.36 before I could see anyone as this was my calculated amount owed. My EOB came back as my portion being only 35.00. My appt. was on 6/5/17 - I am still waiting for my refund......today is 8/24/17. So far I have been told twice that my "check is being processed"
1.0 Rating
March 28th, 2017
AVOID DR STOUDMIRE E AND CENTER FOR EMOTIONAL HEALTH AT ALL COSTS!!!!
In my experience with Center for Emotional Health (the newest name for Dr Stoudmire's practice because of the poor reputation he and his past practices have had), I would not recommend them to my worst enemy. Phone calls are never returned despite leaving multiple messages (even when medication issues are the reason for the phone call). Their nurse, Cara, has falsified information in my medical file making it appear she was responsive and rectified a medication situation for me when she in actuality did nothing to help. I was told by the Physician's Assistant that handles my medication management that Stoudmire encourages his staff to commit medical fraud within patient files so it looks like the practice is doing what it is supposed to be doing. They also charge an extra $5 or $10 for drug testing for their patients which wouldn't be an issue if the PAs in charge of patient care were actually provided the results of these drug screens. A highly dangerous practice given the potency of many psychiatric medications and the negative interactions which can occur.
5.0 Rating
September 16th, 2016
The best doctor and physichiatrist I have ever been to absolutely the best.
They honestly changed my life for the better, I truly struggle with anxiety, social anxiety ,panic and depression. I made a mistake and now after a much longer wait because of my mistake, he is willing to accept me back.I am in such need of these people and I am completely thankful for a second chance. Hopefully it is as good as the help they gave me 3 years ago.I have waited for this chance for 3 years just to see this specific Doctor. #thankful
1.0 Rating
May 3rd, 2016
Trouble!
1.0 Rating
April 11th, 2016
1.0 Rating
March 8th, 2016
Horrible
1.0 Rating
December 1st, 2015
Not happy
Had difficulty settup an appointment. THe saff was unprofessional and rather frightening. Dr. Stoudmire did not have eye contact as single time during out appointment. He barely spoke and when he did, it was just to recommend a presecription. Apparently I need xanax to control my anxiety. I didn't go for anxiety. I didn't fill the prescription and I think I'll try a doctor who actually listens.
1.0 Rating
September 18th, 2015
Highly not recommended
Now that I have experienced effective care via a seasoned and more thorough psychiatrist I understand that this practice is horrible and led to me being misdiagnosed. Dr. Stoudmire was too quick to misdiagnosed me and was dismissive about my concerns about other pervasive symptoms I had been experiencing for years. I almost lost everything because of this. My quality of life and emotional well being have flourished since I now see a psychiatrist at one of the better practices in Charlotte. My concerns were heard and addressed and properly diagnosed. My current psychiatrist arrived at the right diagnosis quickly as opposed to months of being dismissed and misdiagnosed and suffering. Advice..listen to your patients and don't be so quick to throw pills at them. Pretentious license plate as well.
1.0 Rating
April 29th, 2015
Do not recommend
I am appalled. How can one practice lose that many therapists in such a short time? I do not recommend anyone to place their trust in this office. The doctor has happy hands and will prescribe you anything. If that is what you are looking for, hurry and make an appointment. He calls himself a child psychiatrist- let me insist he is nothing remotely close to it. Don't even get me on the PA the doctor calls in to cover for him. Unbelievable.
1.0 Rating
April 2nd, 2015
Doctor doesn't see patients
1.0 Rating
December 12th, 2014
Suspicious
1.0 Rating
August 12th, 2014
Insurance
I have managed medical practices for 25 yrs, recently moved to the area and needed to see someone for the panic attacks that wake me from my sleep each night. I never expected just trying to schedule an appointment with this doctor would cause me to have a full blown panic attack. I have spoken with my insurance company twice to verify that this doc was in my network and both times i was told "YES ". Yet I am being told by their "office manager" that because my insurance is self funded by Coresource yet it is the CIGNA PPO network that my claims would not be paid. My insurance company tells me otherwise. What a group of idiots this doctor has working for him. He must be so rich that he doesn't need any new patients. Well, he definitely needs some competent employees!!!! OHHHH AND in order to get an appointment regardless you must first see a "therapist" then you see a NURSE PRACTITIONER - NOT THE DOCTOR. I GUESS HE IS TOO SUPERIOR TO GRACE THE PATIENTS WITH HIS PRESENCE!!!
Nearby Doctors

Dr. Jonathan Stoudmire is similar to the following 3 Doctors near Concord, NC.