Rate Now
Share Your Experience
Have you seen Dr. Jonathan Vinson?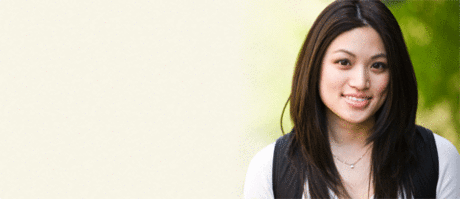 Birth Control
Get the facts about birth control so you can decide which type is right for you.
Quality Rating
Highly Satisfied
20 Ratings with 11 Comments
4.0 Rating
May 3rd, 2017
Sometimes good enough, is good enough...
So my old sent me to Dr. Vinson, after my previous left practicing. For the first couple of visits, I didn't really like him, but he has a certain way about him that just grows on you. Also it doesn't hurt that the rest of the people, nurses, desk running people, are top notch. They keep the place moving.
1.0 Rating
June 14th, 2016
This Dr doesnt listen to his patients, he was out on active miltary duty and the Drs I were sent misdiagnosed me causing me to suffer pain for 2 yrs before Dr Vinson referred me to a specialist and found out I have several injuries casuing pain. He never follows up w me and expects patients to just go w what he wants not what they want. I would recommend him to anyone. I expect my Dr to be more compassionate and sensitive to my needs and more personable Im putting my life in your hands smh.
1.0 Rating
April 18th, 2015
I went to this doctor in hopes to find a PCP that would listen to me and help me get to the core of what has been keeping me ill for so long. Instead (first visit) he questioned me about my personal life. He refused to do any kind of lab work or referrals for me. I'm desperate to feel better, but this doctor clearly didn't want me as a patient. He told me I was over diagnosed and that I shouldn't see another doctor for five years. This doc might be fine for delivering babies,but a family care physician, I think not!
5.0 Rating
March 21st, 2012
Wonderful Doctor!
5.0 Rating
July 20th, 2011
My family loves this doctor!!!!
My family loves this doctor!!!!! I found him because I was pregnant and on state insurance looking through the yellow pages online, and am so glad I did. I had a miscarriage with that pregnancy and the compassion him and the staff showed me was amazing!! When I got pregnant again he knew how important it was for me to know nothing else was going to go wrong. When he walks into the room the look on his face is just like he is thinking "your here!!! My day's complete!!!" The best bedside manner of any doctor by far. He is still my doctor after I had my baby and is also my daughter's. His knowledge range of medicine is incredible, and if he doesn't know something he sends you right in to a specialist and you get your answers right away. Pat, his medical assistant, is awesome too!!! She always seems excited to see how my daughter has changed and all the new stuff she is doing!!! The only bad thing is the more people who read this the harder it will be for my family to get an appointment!!
5.0 Rating
July 14th, 2011
5.0 Rating
June 14th, 2011
Dr. Vinson has been my mom's doctor for about 5 years. He is caring, respectful and competent. He genuinely listens to patient concerns and is professional yet warm. I have a different plan under my employer's HMO but given the choice I would not hesitate changing providers. I strongly recommend this doctor to anyone.
1.0 Rating
May 13th, 2011
Worthless
5.0 Rating
April 18th, 2011
Dr. Vinson
5.0 Rating
January 18th, 2011
Dr Vinson is awesome!
My family and I have been seeing Dr Vinson for 4 years now. He's my children's doctor, whom he delivered. I always regret taking them to a different doctor when he's not available. He's modern and confident in his practice. He's very gentle, courteous, and has great advice. He always smiles and has pictures of the babies he delivers in his office which reflect how proud he is of what he does.
1.0 Rating
September 15th, 2010
I have been seeing Dr Vinson for about 5 years. I have diabetis and high blood pressure also high cholesterol. I just turned 60 years old and I'm having problems with bursitis in my hips. Very painful. I also have seen him for breathing problems and other ailments.I was laid off in Apr. of 2009 and I just lost my Cobra insurance. My right wrist was injured at work in 2007 and I can only use it for a few minutes before it freezes up on me. I applied for social security disability in Sept. of 2009 and I brought the paper work to Dr. Vinson to fill out. Up on asking the Dr. to fill the paper work out he informed me that he wouldn't and that I would have to be minus a leg or an arm for him to consider me disabled. He recommended that I see a Industrial DR.I am appalled at the thought that a Dr. that I have been seeing for over 5 years would hand me over to a complete stranger to evaluate health. Shouldn't he be the one that best understands my health? He also knows that I have no health insurance to pay for this examination. Dr. Vinson lacks compassion, is impersonal, doesn't listen and is insensitive. He is by far one of the worse Dr.s I have ever seen. I will never see him again.