Rate Now
Share Your Experience
Have you seen Dr. Jonathan Workman?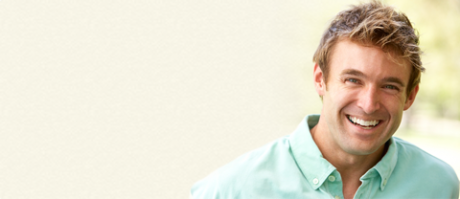 Seasonal Allergies
Get the facts about seasonal allergies, including the different types, symptoms, and doctors who treat it.
Quality Rating
Highly Satisfied
14 Ratings with 3 Comments
3.7 Rating
September 11th, 2012
My 1 year old baby needing tubes
I am a NEW mom and was worried about the whole ear tube process but after going to other people before Woodmen I was VERY happy to find him. He is short and to the point yes but does the job and is very nice. I enjoy meeting with him regarding my kids health, hes easy to understand and answers my questions
1.0 Rating
September 3rd, 2012
Waste of time and money
I saw Dr. Workman for the 3rd time of bringing myself in due to long term bad acid reflux. I got my 3rd expensive test, to tell me my damage was as bad as last time. I don't smoke, don't drink, I don't do drugs, I eat organic, and told him I take natural anti-acids. I have explained my last 2 visits that the meds he gave me when we first started did not work at all. He told me to for the 3rd time go to speech therapy to cure my problem, as no life style changes needed to be made, and his meds were no help as well. That was it! Which BTW, I spoke to 3 different doctor AND the speech therapy place who wanted to charge me $350 just to see if I needed it, and $90 a session afterwards, who ALL said it was no cure! They ALL said they did not believe it would fix my longterm acid reflux problems. I don't even have a hoarse voice. I also had him look at a hard large cyst(that was in pain) in my neck. Workman said he MAY need to take that out. Did not even try to tell me to come in for follow up on it, or anything else. He personally spent no more than 10 min. all together with me, including the time to do the expensive test to look down my thoart. Every time I have seen him which with my disabled son and I together would make around maybe almost a dozen times, I have felt spoken down to, and as if he thinks I'm some kind of idiot. He gives off a classic God Complex. I can't change doctors as I have tried in that practice. So I have fired them all together and go out of town just to not see him, to waste my hard earned money. I'm not on wellfare so he is wasting my money. Also I would like to point out, I had so much pain and swelling from my hard cyst I went back to pay MORE money to go to another doctor who INSISTED for me to cut it out that day. The DAY after Dr. Workman gave me a "may need to take out" So I had it cut out the DAY after my pointless expensive appointment with him. Oh and I had MRSA in my thoart which I have a clear history of. So the only meds he gave me for my large cyst were the WRONG ones. So if I didn't go pay someone else to do his job it could have been really bad for me. I was told I needed a ENT after the good doctor cut it out twice within days of each other. She said it was too complex for her, so I ended up having to go out of town for real help. My new ENT is actually following up with me, actually listened to me, actually treating me like a human being, not just behaving as if I'm a mere bother and waste of her time. She is actually sending me to a gastro doctor as there seems to be a bigger issue. Workman should have suggested that instead of just speech therapy. He should have taken a few extra mintues and taken out my cyst and ran those tests for MRSA as I have clear history. OR he should have at least had a follow up to make sure the cyst went away. I should NOT have had to go to all those doctors and spend all that money if he would have just listened, and done his job right. Can't wait for his bill. His bill will be the only one I will resent paying, but will so I'm not put in collections.
5.0 Rating
January 25th, 2012
5.0 Rating
January 20th, 2017
5.0 Rating
January 19th, 2017
5.0 Rating
November 24th, 2016
5.0 Rating
November 24th, 2016
5.0 Rating
July 28th, 2015
4.0 Rating
March 13th, 2015
3.7 Rating
December 31st, 2014