Rate Now
Share Your Experience
Have you seen Dr. Jonathan Yun?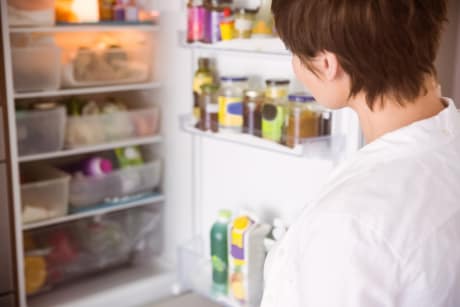 Binge Eating Disorder
Get the facts about binge eating disorder, including symptoms, causes and related conditions.
55 Ratings with 18 Comments
1.0 Rating
April 6th, 2016
Disregarded my concerns, which was the reason for the visit, as non sequential. I learned later they were indeed valid by another health care professional. I hope Dr. Yun or his staff is reading these reviews as they need to step up their game professionally! His back office is inept and have made many mistakes which could cause Dr. Yun his license!
4.0 Rating
February 23rd, 2016
Dr. Yun, D.O. Murrieta, Ca.
This doctor is fair, but he seems to doubt severity of any symptom I'm having. Maybe it's just how his personality is, but it can be frustrating. Very difficult to get referrals to specialists too (i.e. Dermatologist) he decides to treat any issues himself. No follow-up appointments or calls. He prescribes medications, but you have to ask him first, or he generally just walks out after a diagnosis. I would say he's an average general practitioner. No more, no less.
5.0 Rating
September 29th, 2015
5.0 Rating
September 21st, 2015
look a bit deeper to see the true caring of this ofice :)
Dr Yun is a fabulous D.O. & his staff if top rate as well. The office is clean & all paperwork is handled w/o error. Although he might not appear warm & fuzzy, it will be apparent over a few visits that he & his staff honestly care about what they are doing rather than it being a money mill. BTW the NP who was crazed over the drug tests has gone to Dr Theo ( a local pain specialist...), PLZZZ runnn & don't walk from that office for sure... but Dr Yun is thorough & in this day & age most offices have you call for your results... If you stick to business, Dr. Yun can be a love in a cold on the outside but w/ a gooey kind caring center. He has surly seen a number of drug seeking patients. Try & smile w/ the gal in the front, however, no one should EVER hear another persons med info & I have heard this many times as well.
1.0 Rating
May 19th, 2015
HORRIFIC "DR."
HORRIFIED that such an inhumane person can be a Dr. Now he's on BetterDoctor.com with four stars based on credentials, experience, and network. Well, NONE of that matters when "Dr." Yun HAS ZERO REGARD FOR HUMAN LIFE. He blows his patients' concerns off and my loved one ended up in the Urgent Care THE SAME day "Dr." Yun had seen them, on NUMEROUS occasions. Urgent Care became our PCP. Yun just didn't care to listen to any of our concerns. His lack of basic knowledge of medications and proper treatment for even simple ailments is mind blowing and scary. I gave him 1 star on everything, except 2 for his staff, but the site keeps highlighting more stars. Yun deserves negative 1 million stars. He is that blatantly uncaring about his patients.
1.0 Rating
May 12th, 2015
My wife has abdominal pain his response not life threatening to don't worry about pain
1.0 Rating
April 4th, 2015
A friend recommended this. Dr. The worse is your phone call is never returned.
5.0 Rating
February 14th, 2014
Great Aunt Liza
1.0 Rating
June 27th, 2012
Scary Bad!!!
I highly recommend no one visit this physician. Absolutely awful! This guy has no idea what he's doing. He is dangerous and should have his license revoked!!!!
3.7 Rating
January 27th, 2012
Mixed review
Barring one individual, I the office/medical staff to be friendly and responsive. It is true the voice mail system does answer the phone frequently (without stating office hours), but I find that if I leave a message I do get a call back the same day. Otherwise, I just call back a little later. The dr. does seem to have a policy of requiring a patient to come in for an appt if any medication changes are going to be made - even if back to a medication that had been used previously. The dr. is friendly with us and our 3yr old (who IS allowed to go back in the exam room). However, he does not have good eye contact and can be hard to read as he does not express much emotion. He seems to be more conservative in his medical choices/treatments than some drs. We had some significant communication problems with his PA. So far, though, he has prescribed needed medications and will see a patient quite quickly, if need be. We plan to continue seeing this dr.
1.0 Rating
November 17th, 2011
BAD BAD BAD DOCTOR
I went in for psoriasis which i have had for 20 years and at first glance he told me it wasn't psoriasis and i had to convince him that it was! I asked him for medication by name which he perscribed, once i got to the pharmacy i was informed that my insurance didn't cover the medication and recommended another medication. A month later i notice that the medication am using wasn't working so i call Dr's office back to have them call the original perscription in again as i would just pay cash for it, (Which by the way i had to call numerous times as his staff never answers the phone) and his response was "he needed me to come in again before he can call in a perscription that he had already perscribed" ...he wants to be able to bill my insurance for a visit first before he would do anything for me. He is terrible and would not recommend him.
Nearby Doctors

Dr. Jonathan Yun is similar to the following 3 Doctors near Murrieta, CA.