Rate Now
Share Your Experience
Have you seen Dr. Joo-Hyung Lee?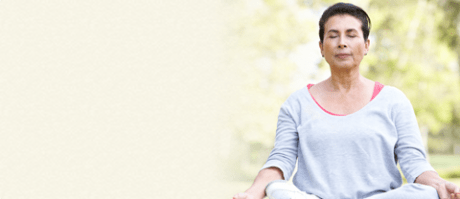 COPD
Get the facts about chronic obstructive pulmonary disease (COPD), including symptoms and complications.
Quality Rating
Highly Satisfied
24 Ratings with 14 Comments
5.0 Rating
April 7th, 2016
Professional and caring
1.0 Rating
May 13th, 2015
Extremely rude and Harsh! do not waste your time or money!
I SAW THIS DOCTOR TO CONSULT FOR LUPUS/FIBROMYALGIA/AUTO IMMUNE CONDITIONS. HE TREATED ME LIKE I WAS CRAZY(I HAVE A 20 YEAR HISTORY OF AUTOIMMUNE CONDITIONS). HE WAS VERY CONDESCENDING AND TALKED TO ME LIKE I WAS NUTS-EVEN TOLD ME THAT I NEEDED PSYCHIATRIC CARE! I WAS FLOORED AND I TOO WANTED TO DECK HIM! I CAME TO HIM BECAUSE I WAS IN A LOT OF PAIN AND WANTED TO KNOW IF SOMETHING MORE WAS GOING ON SINCE MY RECENT BOUT WITH THYROID CANCER; IG: LUPUS, ECT... HE DID NOT SHOW ONE OUNCE OF COMPASSION-NOR DID HE CARE ABOUT MY LEGITIMATE CONCERNS! WHEN I CAME BACK TO SEE HIM TO RECEIVE MY BLOOD TESTS RESULTS, I CONFRONTED HIM ON HIS ATTITUDE-I WAS POLITE BUT TOLD HIM I WOULD NEVER TALK TO SOMEBODY AND TREAT THEM LIKE THEY ARE A MENTAL CASE, ESPECIALLY WHEN THEY HAVE WELL DOCUMENTED CONDITIONS! HE DID NOT SAY A WORD-NOT SORRY OR ANYTHING-HE JUST STARED AT ME! WHAT A JERK! HE IS BY FAR ONE OF THE WORST DOCTORS THAT I HAVE EVER SEEN-I WOULD NOT EVEN BRING MY DOG TO HIM! THE STAFF WAS NOT VERY FRIENDLY NEITHER! DO NOT WASTE YOUR TIME OR MONEY WITH THIS DUDE-HE IS CLEARLY JUST IN IT FOR THE MONEY! AWFUL HUMAN BEING-COLD HEARTED!!!!!
2.3 Rating
October 13th, 2014
Arrogant, Rude, and Punctual
After receiving an accurate diagnosis and treatment from a Hoag Rheumatologist, my employer switched our insurance plan and I ended up with Dr. Lee. My recollection of our first consultation is as follows: He discounted my family history that is chock-full of disabling autoimmune diseases (my Mother is also a patient of his), he belittled the diagnostic work and treatment plan of my previous rheumatologist, and he told me that the visible joint damage I had (and still have) on both hands was "just fat." When I asked him about the crippling, bi-lateral knee pain and stiffness that I had also experienced, he suggested (with a straight face!) that I had injured both of my knees at some point and just hadn't realized it at the time of injury. I was furious, shocked and deeply offended by the way Dr. Lee treated me, but I couldn't afford to pay for treatment out-of-pocket, so I was stuck with him. A year later, when I had yet another debilitating and undeniably obvious flare, I was advised by my PCP to consult with Dr. Lee again. It took an abundance of self control to keep from unleashing the obscenity laden response that I REALLY wanted to give him when he looked at my broken hands and choked out a limp apology for having dismissed me the year before. He then prescribed a treatment plan that was remarkably similar to the one that was designed by my previous rheumatologist. Dr. Lee and I have been together for three years at this point, and for the most part, our relationship is cordial and functional. He does have an excellent memory of the particular issues that both my Mother and I struggle with. She receives treatment from him and his staff on a monthly basis and speaks highly of the care she is given. He is also reliably punctual.
1.0 Rating
January 10th, 2014
Out of touch with research and reality
5.0 Rating
September 7th, 2013
Highly recommend Dr. Lee
I've been a patient of Dr. Lee's for 12+ years. He is the fourth rheumatologist I've had over the course of 30 years with RA. I drive 45 miles, one-way, to see him and will not change rheumatologists. His staff is friendly and courteous. I don't have to wait long to be seen. Dr. Lee is knowledgeable, patient and genuinely cares about me and his patients. I highly recommend Dr. Lee and feel fortunate that I stumbled on this wonderful doctor over 12 years ago!
1.0 Rating
August 30th, 2013
He can't admit mistakes
When I first went to see Dr. Lee he correctly diagnosed me with fibromyalgia. He put me on Savella when it first came on the market and it helped for the first month but then it made me very sick over a couple of years. Another doctor finally took me off it and I got better right a way. Savella cost me three years of my life. Don't let him put you on Savella! Dr. Lee couldn't admit to himself that he made a mistake and never considered taking me off it. Thanks for the misery.
5.0 Rating
September 4th, 2012
Excellent Doctor. Spent lots of time explaining things to me and answered all questions in a patient and caring manner.Felt much better after seeing such a great doctor. Has a lab there and can do the blood work and get results immediately. Better than going to a lab and waiting for them to send to the Doctor and then get results days later. I would rate this office and especially this Doctor very high.
5.0 Rating
March 2nd, 2011
Good Bedside manners
5.0 Rating
November 27th, 2010
Awesome
5.0 Rating
November 18th, 2010
very happy
Dr. Lee is treating my elderly mother-in-law. She initially saw him for a possible rheumatoid arthritis diagnosis. He ruled out r.a., but diagnosed her with fibromyalgia, which her regular doctor missed. He is very caring and thoughtful and remembers details from past visits without even looking at the chart. I like him very much and recommend him to friends.
5.0 Rating
September 17th, 2010
Great Doctor
5.0 Rating
June 29th, 2010
Thank you Dr. Lee
I spent over 3 weeks in reverse quaranteen at a local hospital. The Doctors drew blood, took biopsies and ran tests on a daily basis. I was being tortured. I was eventually released as undiagnosed. I did much research and found Dr. Lee. He ran 5 tests and diagnosed me with Lupus in less than a couple days. I feel like he saved my life. Thank you Dr. Lee!!
Nearby Doctors

Dr. Joo-Hyung Lee is similar to the following 3 Doctors near Orange, CA.

Dr. Donald Mahon

Cardiology, Internal Medicine, Cardiovascular Disease, Interventional Cardiology

Orange, CA 0.01 mi