Rate Now
Share Your Experience
Have you seen Dr. Joon Lee?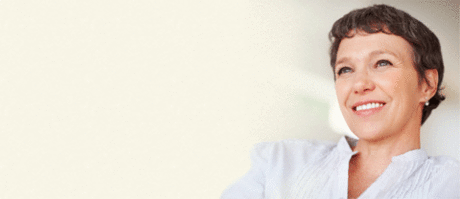 Fibromyalgia
Get the facts about fibromyalgia, including the symptoms and conditions that may be related to it.
Quality Rating
Highly Satisfied
104 Ratings with 26 Comments
5.0 Rating
April 9th, 2017
5.0 Rating
January 19th, 2017
Wonderful result
1.0 Rating
January 7th, 2017
Completely Misdiagnosed an
I waited 3 long painful months to see Dr. Lee after physical therapy failed to help classic sciatica from a severely herniated L5/S1 disc. Although 8 out of 10 doctors and medical professionals correctly identified the issue, Dr. Lee and his associate looked at the same x-ray and MRI in a quickie drive-by appointment and felt that there was no issue. In a bizarre diagnosis he recommended getting checked rheumatoid arthritis and Lyme disease despite the fact this completely disagreed with all of my symptoms an my tests. Worse, I later learned that his misdiagnosis percolated throughout the UPMC systems and impacted the ability of the UPMC pain clinic to target the S1 with epidural steroids. Fortunately a doctor friend led me to an excellent surgeon and I am 90% on the way to getting my life back. At the time, I was ticked off but now I understand that while your doctor is assessing you, you must be assessing your doctor.
5.0 Rating
September 13th, 2016
4.0 Rating
July 7th, 2016
Great Guy! Excellent Doctor!
I had a first posterior fusion 23 years ago when this technology was fairly new. Although a nice job by another fine doctor, I am left with screws 2-3 inches long in that area. At 52, lthough not suffering in much pain I had serious problems with my neck at all levels. I saw Dr. Lee first. Very thorough, spent all the time at first appointment that I wanted to answer questions. I still decided to see other doctors in hopes of minimally invasive surgery. Dr. Lee told me my level of issues I wasn't a candidate. Finally I returned to Dr. Lee. He thought I would have had the surgery by this time. But a C3-C7 Laminectomy and C3-T1 Posterior Fusion isn't a small surgery. BUT, Dr. Lee did a wonderful job on my neck. My post surgery visit showed a beautiful fusion with the new screw accembly used and a great job a straightening out my very deformed neck! I see him for my 3 month post surgery visit. Unfortunately, I didn't get to see him for the follow ups. He is a very busy doctor! I popped into the back nursing station where he was at the compute. Happy to see me and didn't hurry me away! Just a great guy and fine surgeon! Once he gives you that first appointment he won't let you waste his time with 2-3 apps deciding! He will tell you all you need to know at your first visit. His assistant Lauren is very nice and gracious. She has returned all my calls in the last months and I can be a pain in the but! Suffering from zero pain. Have much greater ROM than expected and looking forwArd to seeing him for release to have my hip replaced. To bad you don't do hips DR. LEE! Thanx for your wonderful service and kind personality. I expect that you have many wonderful years of doing great things with spinal surgery. May God Bless you on your way
5.0 Rating
April 26th, 2016
Excellent Doctor - best decision I ever made (medically) I was on oxycodone hcl for 10 years prior to surgery. 3 months after surgery I take Tylenol for pain nothing else I repeat nothing else. Thank you Dr. Lee
5.0 Rating
March 27th, 2016
Best there is
5.0 Rating
March 17th, 2016
Great
Went to Dr Lee thinking I had a slipped disc problem in my back causing me pain in my buttocks and legs. To my suprise he diagnosed me with a vascular problem and referee me a vascular surgeon. Almost 100% block in the main aorta feeding my legs. Thank you so much Dr Lee, you may have just saved both my legs!
5.0 Rating
March 16th, 2016
Rn
This was my third surgery and Dr Lee explained everything to myself and husband who was very unsure of me having another surgery. He is a fantastic surgeon and very kind man ! Am in a lot less pain was ready before surgery to jump off a bridge.
5.0 Rating
December 30th, 2015
I absolutely love this man!! Dr. Lee gave me my life back! He thoroughly explained everything to me that was wrong with my back. I had spinal surgery two days before Christmas and I am totally pain free from what brought me to him in the first place! He is definitely a miracle worker in my eyes!! I will never forget this man!!
5.0 Rating
November 16th, 2015
5.0 Rating
October 28th, 2015
Dr. Joon Lee is all around the best Orthopedic surgeon at UPMC.