Rate Now
Share Your Experience
Have you seen Dr. Jorge Perez?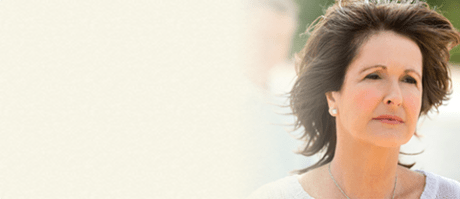 Metastatic Melanoma
The facts about metastatic melanoma, a serious skin cancer, including signs, symptoms & what happens to the body in each stage of cancer.
Quality Rating
Highly Satisfied
33 Ratings with 19 Comments
5.0 Rating
February 9th, 2017
Definitely Recommend!
I am 5 days post-op from a breast augmentation surgery with Dr. Perez. I am very happy with the results of the surgery and surprised at how recovered I feel already. He made both me and my mom extremely comfortable in preparing for the surgery. Dr. Perez spent an hour with us on our first visit meeting him explaining everything we would need to know as well as answering the numerous questions we had. Plastic surgery is a life changing decision and I would definitely recommend Dr. Perez to anyone looking for an experienced, kind, and involved surgeon.
5.0 Rating
January 31st, 2017
RESULTS SURPASS EXPECTATIONS
I interviewed five plastic surgeons before choosing Dr. Perez. I had two previous breast surgeries, both left me with breasts that had a big gap between them. My breast fell toward my underarms while laying on my back. I also discussed other areas I was unhappy with. My breasts have never looked like they do now! I didn't think I could have such beautiful breasts! I am thrilled with my other treatments as well! My results surpassed my expectations!
5.0 Rating
December 13th, 2016
I had different choices and I picked Dr. Perez . I had my consultation and was so impressed with him. First I told him what I wanted done then he gave me his opinion and save me a lot of money on what I wanted done but really didn't need and that got me right away. I had my surgery I had no need for pain killers because he has magic hands and there was no pain after. He has a great staff that make you feel so comfortable. So when the need arrives again I will definitely will go back to him!!!
5.0 Rating
September 13th, 2016
Breast Augmentation After 2 Children
I am blessed to have two beautiful, healthy little girls that I was able to carry and then breastfeed for a year each. The down side was the effect that this had on my breasts. After I was finished breastfeeding my second daughter, my breasts looked like they had been through war and I became very self-conscious about my appearance. I went to see Dr. Perez based upon a recommendation from a close family friend. The consultation was a wonderful experience. My biggest concern was that my doctor understood what my goals were which in my case meant that I did not want large breasts but rather I was looking for the fullness that had been lost after carrying and breastfeeding two children. Dr. Perez answered all of my questions and never made me feel as though he was losing interest or didn't have the time to speak with me and address my concerns. I felt this same way when I spoke to everyone in the office. It is an extremely warm and friendly environment. In an effort to have something to compare with this experience, I went to see a second doctor and that experience only confirmed my gut instinct which was that Dr. Perez was the best choice for my procedure and I made the decision to move forward. Another deciding factor for me was that the surgery is not performed in an office but rather in an actual hospital which for me was a big deal as there are always risks and I felt more comfortable being in the safest environment possible. It is now 2 weeks post-surgery and I am thrilled with the results! The experience was wonderful and my level of self-confidence is higher than it has been in years! I would recommend Dr. Perez to anyone looking for a plastic surgeon!
5.0 Rating
September 12th, 2016
50 and thrilled with my mini tummy tuck and lipo
I am so happy a made the decision to have Dr. Perez do a mini- tummy tuck and liposuction. It's just been 6 days since the procedures and I feel great! The recovery was much better than I had expected and I am out and about already driving my kids here and there. So far it looks amazing and I can hardly wait to see the final results once I'm healed. His staff /nurses, Amy, & Suzie are so kind and caring. Everything was explained before the surgery exactly like it was. Dr. Perez made me feel so comfortable and he really cares about each patient individually and takes the time to answer any questions. Dr. Perez is a very talented doctor and he was recommended to me by previous patients that were thrilled with his work and I will highly recommend him to friends and family.
5.0 Rating
July 10th, 2016
Fixed my deflated implant
I would choose Dr. Perez again over any other doctor for any future surgeries. He was very helpful and I'm happier with my breasts now than I was from my first surgery with a different doctor. His staff is a great representation of him and his practice, they are wonderful. He fixed my scar and made it thinner and my breasts look more natural. I recommend him to anybody!
5.0 Rating
July 6th, 2016
No One Else Touches My Body
I've known Dr. Perez professionally for over 30 years. After horrible side affects of brain surgery 16 years ago Dr. Perez has performed 5 reconstructive surgeries, taking care of me emotionally as well, and no one would even know! My patients, friends & family from Florida, Boston, New York & Maine come to him. Dr. Perez is a gift! He is a brilliant, gifted, skilled, warm, caring, compassionate physician and human being with the highest of ethics; always there for you & your loved ones, before, during & after. No wonder his team is also the best. There is no one better!!!
5.0 Rating
May 30th, 2016
Breast implant replacement
I have been seeing Dr. Perez for 13 years now. Anytime I have a question he does not have any problem answering it for me. He and his team make you feel very comfortable and they are not pushy at all. I got my breast implants switched out after 13 years, and I feel lighter physically and mentally. I wouldn't go to anyone else because I trust him and his team.
5.0 Rating
May 18th, 2016
Iris
5.0 Rating
May 4th, 2016
After my second pregnancy i decided to get the breast augmentation. Waited almost six years for the perfect time, because i always tought that i could not drive, move arms, take a shower and having an infant home would be hard, but after talking to Dr. Perez changed my mind about it. Dr. Perez and his staff are great. Excellent professional, confident of his practice. I am very happy with the before and after attention from everyone.
5.0 Rating
April 28th, 2016
Tuberous breast correction/impant/tummy tuck/lipo
Look no further - Dr. Perez is without a doubt the very best in his field. I had a more unusual case than most, as I had to have a developmental defect corrected (tuberous breasts). Dr. Perez took my abnormally shaped, droopy, saggy, tiny, far apart little knobby boobs, one of which was higher than the other, and basically worked magic. He released the internal constriction, did a mini-lift, aligned them, and brought them closer together. He chose the perfect size implants for a perfectly proportionate result. I now have beautiful, shapely breasts with just about perfect cleavage. He also did my tummy tuck, and some lipo on my sides. All I can say is WOW! Dr. Perez is talented, he has great vision, and treats every patient like they are his family member. His bedside manner is unbelievable, and he spends as much time with each patient as they need to feel comfortable. From the initial consultation, all the way to periodic followups three years later, he never rushes you, takes the time to explain his thoughts, and is always happy to answer any question, no matter how inconsequential. He even calls you personally on the morning after your surgery just to touch base and make sure you're okay. He stays on top of your recovery, and never, ever skimps on the follow-ups (even after your payment is made and cleared!) His staff, too, is exceptional. They literally hold your hand throughout the entire experience, making you feel comfortable and welcome in their office. The level of care before, during and post surgery is unheard of. The surgery center was also top-notch - professional, upscale, caring, and discreet. Overall, I would use Dr. Perez again in a heartbeat. My confidence has soared. I feel good about my body. I basically feel like a new person. Go for a consultation. Once you meet Dr. Perez, you'll know you found the right surgeon.
5.0 Rating
April 27th, 2016
Dr. Perez is top notch👍