Rate Now
Share Your Experience
Have you seen Dr. Jose Aranez Jr?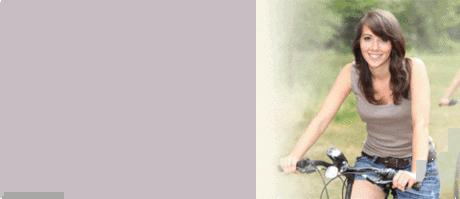 Endometriosis
Get the facts about endometriosis, including symptoms and parts of the body that may be affected.
46 Ratings with 19 Comments
5.0 Rating
November 14th, 2015
1.0 Rating
October 30th, 2015
Aranez didn't listen to my concerns or review my history. He automatically assumed I was going through menopause and prescribed medication that made me bleed more. I ended up going to another Doctor who checked the medicine that Aranez prescribed and told me this medicine increases the chance of getting cancer. He's arrogant, pretends to know what he's talking about, and doesn't bother interviewing the patient. Stay away from this Doctor because he will cause you more health problems and possible injury!
5.0 Rating
July 9th, 2015
Kind, Caring, Doctor
1.0 Rating
September 24th, 2013
Run for your life!
My advice to anyone is to run out of this office. My experience with Dr. Aranez was awful. He performed laparascopic surgey on me removing my left ovary. I came out of recovery and he gave me a medication to which I was severely allergic (clearly stated in my chart). Then he misdiagnosed an infection I got as a result of the surgery. I suffered at this man's hands.
5.0 Rating
September 20th, 2013
Great experience!
I was referred to Dr. Aranez by my primary care physician and from the first time I saw him he put me at ease. He doesn't rush through your appointment and takes his time to explain to you what is going on. He made me feel comfortable I knew right away I was in good hands. His office staff is very friendly and the wait time if minimal. I highly recommend this doctor to anyone looking for a knowledgable OB-Gyn.
5.0 Rating
September 6th, 2013
I Love This Doctor
He is caring about my overall health and specifically my lady parts. He has a time to explain how he can treat my issues and gives excellant knowledgeable answers to my questions. I am comfortable in discussing any medical problems with him and I have complete trust that he always gives me his best solutions. I would highly recommend this terrific doctor!! His staff is also very professional and friendly and very easy to work with.
5.0 Rating
May 21st, 2013
the funniest most joyful doctor I have ever been to!!!!
5.0 Rating
October 18th, 2012
1.0 Rating
June 16th, 2012
near death.
1.0 Rating
April 28th, 2012
Worst Doctor Ever.
Dr. Aranez in doubtless the worst doctor I've ever met in my 50 years. In spite of having milked my insurance with having me come for useless visits, such as making me come to his office to tell me that he needs to call my insurance to ask them for acceptance for my procedure an then another visit to tell me they okay'd it (like he couldn't tell me that one the phone). But then he said if I were his sister he would like me intact so I shouldn't have hysterectomy??? What does that have anything to do with my condition??? He also refused to look at any prior results from exams done few days prior and had them all done again and more. Again, milking the system. After getting his results, he misdiagnosed me and told me I didn't really have a problem because my fibroids were mostly on the top of my uterus, which I found odd because I have a pain that I can only describe as a having a flaming torch in my lower left abdomen, that would indeed at times recede if I didn't move too much but flare up to pain level 10 if I moved my body around. He had me come for 7 or 8 visits and did nothing for me but give me Motrin which on this kind of pain equals to take sugar pills. I also have a very hard time urinating and emptying my bladder, and then he suggested that I had intestinal problem. I went to my regular doctor and told him about this, and his answer to Dr. Aranez's manners as I accurately described them, was "nonsense". After that I was fortunate enough to meet Dr. Pearson, who confirmed that my fibrods were indeed mostly on the left side but had grown from there to almost all parts of my uterus. He also told me that my uterus equaled the size of a 4 month's pregnancy and I could see he had a hard time concealing his astonishment that nothing had been done about this problem of mine. I asked him for pain medication, and understanding from experience what sort of pain women go through with this condition promptly prescribe me appropriate pain medication and that he is going to have me meet a specialist in (as I understood) "out of control fibroid growths" and they will likely do the operation together. SO WITH ALL THAT SAID, Dr. ARANEZ DOES NOT CARE ABOUT YOU, HE CARES ABOUT YOU VISITING HIM AND GETTING PAID FOR IT WITH OUT HELPING YOU. He also yaps about all kind of things that have nothing to do with your condition. He contradicts him self constantly, he first told me I would menopause at 50 because most women in the U.S. menopause at 50. Then he told me it could take 2-3 years. At last he told me that there was no say in when I would menopause. After I told him I was seeing another gynecologist he still suggested that he could do the operation on me. I have to say after the experience with Dr. Aranez, the last thing I want is to be knocked out around him with a knife in his hand performing a surgical procedure on me. He's never going to get anywhere near my body ever. MY ADVICE IF YOU HEAR THE NAME AND TITLE DR. JOSE T. ARANEZ RUN AWAY AS FAST AS YOU CAN.
5.0 Rating
April 22nd, 2012
Great physician
I went to Dr A because my insurance was changed to an HMO and I had to. My first baby was delivered by Dr Pearson, who I loved but could no longer see because of the insurance. Initially, I wasn't sure about Dr A. He speaks quickly and has an accent that can make him hard to understand. He started to win me over because although he was always in a hurry, he thoroughly answered all my questions. I later found out why this guy was in a hurry . . . he's always at work! My blood pressure began to spike in my third trimester and he was very attentive and left nothing to chance. He gave me his pager number during the last month of my pregnancy and told me he didn't care if I called him everyday. I had an emergency c-section at noon and he came back to check on me at midnight! My care was excellent and I have nothing but high marks for Dr. A. My company changed our insurance back to a PPO so I could have returned to my old doctor but I thought Dr. A gave me better care so I'm sticking with him.