Rate Now
Share Your Experience
Have you seen Dr. Jose Gierbolini?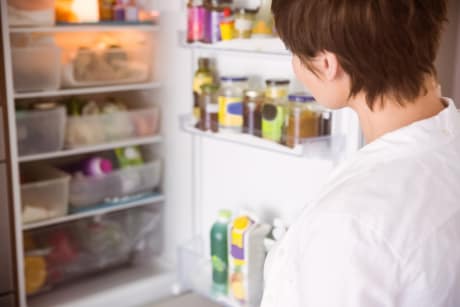 Binge Eating Disorder
Get the facts about binge eating disorder, including symptoms, causes and related conditions.
Quality Rating
Highly Satisfied
32 Ratings with 9 Comments
5.0 Rating
September 18th, 2017
Excellent Doctor
5.0 Rating
April 13th, 2016
5.0 Rating
December 8th, 2015
5.0 Rating
February 25th, 2014
BEST DOCTOR IN TOWN !!
1.0 Rating
December 6th, 2013
I didn't get to see the doctor, maybe that was the problem.. but getting anyone to care about the problem I had with my visit is another.
My girlfriend went to this office, and they did several things to help her - I don't think anything she went for was extreme, but they prescribed a few medications that included one I used to take - xanax. She recommended, even pushed that I went even though I don't have insurance, and because of her experience I gave it a try. I saw the same nurse practitioner she did, apparently she got to see the doctor too - perhaps that is the difference. I paid in cash, about $120 for initial visit(discounted from $140 for paying cash) - I brought all the pertinent medical records, the drugs and diagnoses I had in the past.. and haven't been able to do anything about for several years while I was in college, without insurance. Now Grace, the nurse practitioner - DID listen. She had read enough of the probably 10-15 pages of records I brought with me that she had a rough idea of what was going on - back pain, because of an ulcer, and because of several diagnosed issues with my spine(I've had several steroid and other shots, etc for this), diagnosed generalized anxiety disorder, which I told my previous psychiatrist that they could share details about(which I told the nurse) and had paperwork to show.. Both of these issues have gotten so bad that I was willing to take time off work, losing pay, and pay a fair amount of cash to see the doctor.. they are affecting my life in bad ways. She offered to prescribe the exact same medicine for my ulcer that I buy over the counter - Omeprazole. No different. That was it. She said "you can come back in three months for a follow up, and talk to the doctor, and maybe he will prescribe you something different." So I paid with time and money and lost wages, and got exactly nothing except three months more of the same problems I've dealt with for years, that got so bad, that I finally found the time and money to do something about it. I asked to have the doctor or someone other than Grace call me and talk to me about this before I left. I never received any kind of call or contact. I got a reminder email about the appointment yesterday morning, for an appointment for today. I called right away. I explained the problem, and said I want to speak to someone to make sure I'm not just throwing more money away to walk away with the same problems I went in with. At first I was told that some nurse would call, then I was told the Doctor would call - no call. I called early this morning to ask why I didn't get a call and cancel the appointment since multiple attempts at finding out why I got such a different treatment than my girlfriend didn't do anything.. and was told that someone left a note for Grace, the very person that didn't do anything before, who I specifically said I do not want to talk to, was who was supposed to call me. I let them know if there was no one to talk to I would leave reviews, I was told there was no one to talk to. At no point today did I have anyone contact me. Maybe they assumed that I was seeking drugs, or maybe it was because I don't have insurance and I can't be an easy source of money - but my girlfriend who expressed a little concern about anxiety got a small dose of xanax, who had some sort of pain that I don't remember being extreme and was given SOMETHING - neither issue was the reason she went to the doctor.. yet for the last three months it has only gotten worse, and I have NO idea what reason I was treated differently.. But no one has cared enough to even follow up when I ask, to explain.. if you have real issues, make sure you aren't just talking to Grace. If you don't have insurance, go somewhere where they understand if you're willing to pay cash, you must have a real problem.. because if I was going to buy drugs, I'm sure it would be cheaper than the doctors visit that didn't do any thing except leave me with less money. Seems pretty obvious to me.
5.0 Rating
August 31st, 2013
Couldn't ask for a more thorough, professional, caring doctor. If my insurance did not cover him, I would pay cash to keep seeing him - he is that good. Office staff is excellent also.
5.0 Rating
June 6th, 2012
5.0 Rating
March 30th, 2012
Best doctor I've seen in years
5.0 Rating
August 5th, 2010
Great attitude, great doctor
5.0 Rating
September 18th, 2017
5.0 Rating
April 30th, 2017
5.0 Rating
March 27th, 2017