Rate Now
Share Your Experience
Have you seen Dr. Jose Lujan-Palma?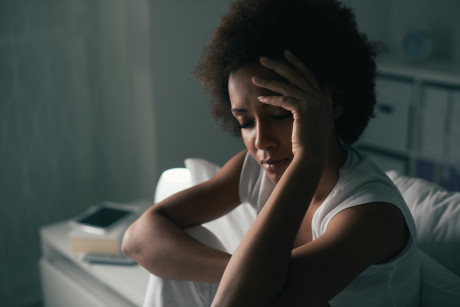 Bipolar Disorder
Get the facts about bipolar disorder, including the different types and symptoms of each.
30 Ratings with 6 Comments
1.0 Rating
March 5th, 2015
1.0 Rating
December 15th, 2014
Completely shocked.
I went to see doctor Lujan transferring from another neuro. Before I could complete answering his questions and giving my background, before 2 minutes were up, he dismissed my case. He dismissed every symptom I had and kept asking "why are you here?". I didn`t understand this, as if I shouldn`t be? Do I not need to know why I am in the amount of pain I am in, or suffering as I have been? Or is this not enough. Sure, let`s wait until someone is comatose, or you like them enough to care. I have no history with him, no other biases in any way shape or form; this is simply how my appointment played out today. I will not be going back. I have been in miserable pain for years and thought a second opinion would be helpful considering the type of medication my last neuro wanted to put me on, I was nervous about that. However, this wasn`t an opinion; this was more of a 'shut up, you're being dramatic' slap in the face, which was a hard contrast to swallow. I wasn`t expecting it as I walked in the door, I had high hopes in this appointment and wanted to finally follow up on stuff I have been pushing off for way too long. He asked questions which he didn`t let me answer, or at least to his liking. I felt as if he did not care for his patients, this was my experience. However, I know he must pay attention and care for some of his patients; the elderly couple before me seemed to be well treated, he talked to them pleasantly (however this was in Spanish, so it might be his comfort zone). His English was somewhat broken as well, which is a bit disconcerting for a physician. I am at home now, second guessing every medical appointment I have ever had, every symptom, emergency room trip, and test. However, this reaction quickly resolved and I know that one horribly rude doctor, who either didn`t care enough or didn`t know enough, cannot discount all the ones before him within two minutes without looking at my test results or history. So no to the doctor. The medical assistant was amazingly awesome though. She was sweet and cared. Made me hesitate when he spoke to me the way he did.
1.0 Rating
April 30th, 2014
Very disrespectful
My sister has been seeing Dr. Lujan and he just keeps getting more rude! He has no manners, doesn't take into account what the patient tells him how she feels. We will no longer be seeing him, this last appointment was the worst, took about 40 minutes just telling my sister what she was doing wrong instead of offering solutions to her problems. Dr. Lujan, you don't have compassion for your patients. Dr. Lujan no sabe tratar a sus pacientes. Son personas que no escojieron estar asi con su discapasidad y que buscan a gente como usted que los ayude a salir adelante pero usted prefiere criticar y juzgar a sus pacientes en vez de tomarse el tiempo de escucharlos y ayudarlos. Si lo van a ver es porque buscan ayuda pero con su actitud solo hace comprender que no sabe ser una persona prudente y que no tiene modales. Que lastima Dr. Lujan
5.0 Rating
November 8th, 2012
This neurologist is the most kind, knowledgeable person. He is very thorough and diagnosed my problem quickly and the prescribed treatment worked. I had visited another neurologist in town who told me my problem was " all in my head"." I am grateful to have found Dr. Lujan.grateful to have found Dr. Lujan
1.0 Rating
October 18th, 2012
5.0 Rating
November 10th, 2011
Christina Salgado/ Southwest Provider Advocate for United Healthcare
My father has been a patient of Dr. Lujan-Palma for the last 5 months and with each visit Im more impressed. The initial visit was amazing! Dr. Lujan-Palm took a good hour in talking to my dad and I. My father has Alzheimers and the conversation with my father and Dr. Lujan was just wonderful. Dr. Lujan told my dad his stories about when he was young and how his grandfather would want him to ride a horse. Well that was my dad's life "horses" he had my dad going and going with his stories. I recommended Dr. Lujan highly to everyone...being in the health industry I have the opportunity to work with physicians and hospital and I hold my reservation on some doctors out there. Dr. Lujan is an amazing person and is a great asset to his profession!! Muchas Gracias Dr. Lujan-Palma
5.0 Rating
February 24th, 2017
5.0 Rating
April 15th, 2015
1.0 Rating
March 26th, 2015
5.0 Rating
March 3rd, 2015
Nearby Doctors

Dr. Jose Lujan-Palma is similar to the following 3 Doctors near El Paso, TX.