Rate Now
Share Your Experience
Have you seen Dr. Jose Menendez?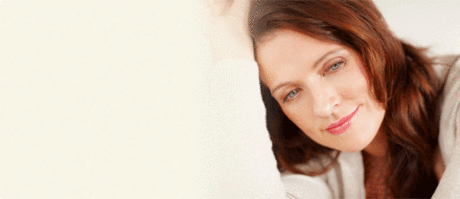 Epilepsy
Get the facts about epilepsy, including the different types, symptoms and causes of the condition.
26 Ratings with 10 Comments
1.0 Rating
November 3rd, 2015
Patient
I was there to see the doctor seeking a second opinon regarding spinal surgery. First question the doctor asked me was "why are you here" "I know nothing about you, I have no records" (other than the MRI I had brought in). He asked me to walk across the room, felt my spine then told me I had a herniated disk L3 and L4 had shifted and needed a spacer as well as a cage. I guess he knew more about me than he was letting on. Or he has magic fingers and can tell by feeling my spine what the problem was. I am guessing he felt he should had been the first opinion and not the second, as he agreed on what the first surgeon suggested. Maybe his ego got in the way of him reading the MRI disk I brought in. Who knows, since I sat in the wating for an hour and a half of my check in time and an hour after my scheduled appointment time. The appointment took a total of 15 minutes. So if its speed and lack of manners your looking for, he's your guy.
5.0 Rating
March 11th, 2015
Straight shooter!!!
1.0 Rating
September 17th, 2014
didn't deserve the one star this review is demanding
I went in to have my back looked at because my pcp found major damage. Notes from radiologists say my spinal cord was compromised. They rushed me to Dr Menendez because they feared any procrastination could result in the rest of my life in a wheelchair. Dr was over 30 minutes late after confirmation of my appointment required me to be 30 minutes early, I walked out into lobby saw Dr clicking on computer screen he frantically. First words to me were why are you here, says he didn't see nothing on my CD I must have not brought everything. He ordered new xrays told me I'd have to live with the pain. I drive back to the imaging department asked them what is on the CD? Told them the Dr said he saw nothing wrong with me, they stated that some Dr 's don't know how to navigate through the CD's formats when multiple images are combined. I have no idea if this was the issue, I was in shock. It's not like I woke up one day said to myself I think I'd like to have back surgery I'll pick this one. I was referred here, honestly regret it. My actual time with the Dr was less then three minutes after he made me feel like I was lying. I felt so lost and alone after this consultant. If you are refereed to this Dr I would suggest seeking a second opinion.
5.0 Rating
June 29th, 2014
5.0 Rating
March 27th, 2013
Dr. Menendez is an excellent human being and an excellent neurosurgeon. I was diagnosed with a malignant brain tumor and was told that there was nothing that could be done. I saw him as a second opinion and he was very honest about my poor prognosis, but asked permission to try to give me a better quality of life for the time I had left. I had surgery and now it is one year after and am still enjoying my family and friends, even though I know that the end is near. He went out of his way to try to help me get my wife into the country, and even wrote letters to our senators to help expedite the process. He is just an amazing person and I would gladly recommend him to anyone.
5.0 Rating
January 15th, 2012
Patient
1.0 Rating
June 19th, 2011
Dr. screwed up my surgery. wouldn't even set me my followup apt after surgery. took another dr. office to set my apt. with him. when i went to my followup apt. he walked in said that there was nothing that could be done that i was stuck like that for the rest of my life and then walked out and left. it took another surgoen to do the surgery over again to fix his mistake and give me my life back. i would not ever recomend him to anyone.
1.0 Rating
March 3rd, 2011
Horrible professionalism and messed up my surgery.
I tell people to stay away from this surgeon! He tore open my dural sac and caused me to leak spinal fluid. The spinal fluid leak created neuropathy in my leg and I lost the feeling in my ankle and the top of my foot. A month after surgery I began leaking fluid in my lower spine, and he acted non chalant about it. When I arrived at his office, he stuck a needle in the swelling to draw fluid off, then asked me to hold the needle in my back while he left the room to grab another syringe. Very uncaring and horrible bedside manner. BUYER BEWARE!! Took surgical notes to another surgeon who found Dr Menendez's procedures questionable!
5.0 Rating
June 28th, 2009
Top Doc
1.0 Rating
April 25th, 2009
poor bed side manner
3.0 Rating
September 21st, 2017