Rate Now
Share Your Experience
Have you seen Dr. Jose Trevino Sr?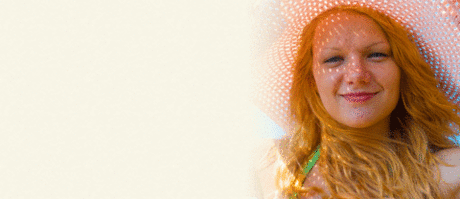 Skin Cancer
Get the facts about skin cancer, including the different types and symptoms.
25 Ratings with 4 Comments
1.0 Rating
October 9th, 2015
Disrespectful guy...
This guy travino has no respect.. Talks to you the walks away with no goodbye nothing polite is said ... Never smiles to make a patient feel comfortable has horrible bedside manner.. I have no idea how he has been in buisness for as long as he says he's been... He thinks he's better then people because of his title "doctor" travino if your reading this let me give you some advice kindness and a smile cost nothing.. You should show respect to the people who go to you it dose matter how much money you have in your bank account treat people with respect
5.0 Rating
May 29th, 2015
Incredible and Professional!!
Dr. Trevino is amazing! He is the ONLY physician within 1000 miles that is both a surgeon AND a primary care physician! He charged me with no insurance $75.00 for the first visit and $50.00 for each visit after that. The price for this type of knowledge is invaluable. He was able to diagnose AND do surgery on me the next day! He even gave me over a 50% discount which reduced my payment significantly. He also TAKES MEDICAID once I got it. NO DOCTOR takes medicaid!! He was absolutely caring with me and very respectful. I havent the slightest idea what the other people are talking about! He does, however, frown on pill poppers and people who go from one doctor to another! You have to respect that. Try him once and you will see! AMAZING!!
1.0 Rating
July 26th, 2014
Questioning his competency as a doctor
The first time I saw him, I thought he was an okay doctor and not as arrogant as the rest. The second time I saw him, I realized how wrong I was. He says that a person must be obese to have poly cystic ovaries. He also says that a person must have an overactive thyroid before having an underactive thyroid. I'm no doctor, but I have an education and I know for a fact that this is highly inaccurate. This is the most unintelligent thing I've ever heard from a doctor's mouth! I was then told that I needed birth control for more than one reason and to "get the he** out of here." I can't even quote exactly what he said without the asterisks because it says I'm trying to use profanities in my review, yet that it's what this man said to me. Wow! Arrogant, offensive, and lacking knowledge!
1.0 Rating
November 9th, 2013
INHUMANE AND IGNORANT
This man was so inhumane please stay away from him. I recall going to his office and he offended me so much. He did not only offend me but other people from other races. He comment to me that if I ever had a child it would have a third eye and that I did not have enough money to adopt someone worth adopting. He also told me that I wanted a child to retain my husband. He is ignorant and inhumane.
1.0 Rating
August 8th, 2017
3.0 Rating
March 29th, 2016
1.0 Rating
February 15th, 2016
5.0 Rating
December 21st, 2015
1.0 Rating
December 8th, 2015
5.0 Rating
November 11th, 2015
4.0 Rating
October 27th, 2015