Vitals cannot verify whether or not this professional is currently practicing. We recommend that you attempt to contact the provider to verify their status. Please email us at support@vitals.com if you have any additional information.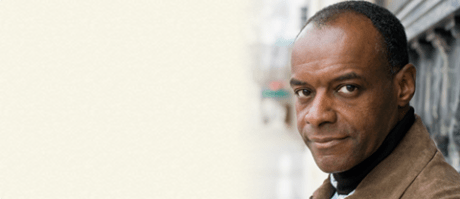 Colonoscopy
Get the facts about colonoscopy, including how and why it's done and doctors who perform the procedure.
25 Ratings with 13 Comments
5.0 Rating
March 19th, 2012
Cancer Survivor - Thanks Dr. Albert
5.0 Rating
December 29th, 2011
GREAT DOCTOR AND STAFF
This is my second appt with Dr Albert over the last 3 yrs. His response to my concerns, prompted him to schedule me for another test to pin point the issue to the symptoms I was having. I had the test and when the results were in, Dr Albert called me on a weekend (Sunday) to discuss with me the results. I was thankful that I didnt have to wait until the next business day to get the results plus Dr Albert gave me the option if I wanted to wait for the results until the next business day. So when I was asked would I return to Dr Albert again my response is ABSOULTELY... His staffs made me feel comfortable and at ease and made me laugh... so they are all 4 stars in my book and I would refer him to anyone who wants a great and caring doctor...
5.0 Rating
December 28th, 2011
This Doctor Saved My Father's Life !
5.0 Rating
January 27th, 2011
Wonderful doctor
I could not be more pleased with Dr. Albert. I live in Columiba, but I had major colo-rectal surgery at the Cleveland Cinic. After many serious complications, I wanted to follow up with a local doctor, and not return to Cleveland. Dr. Albert agreed to take on my care even though many doctors won't touch you with a ten foot pole once you have been operated on at Cleveland Clinic. He was extremely knowledgable about my condition, had reviewed my voluminous medical chart, answered every question I asked very thoroughly, helped solve several continuing complications I was dealing with, had a wonderful, down-to-earth bedside manner, and talked to me like the intellegigent adult that I am, instead of like a child like many doctors. He has given my excellent follow-up care for my very complicated medical issues. I think he is wonderful and I am lucky that I found him when I did.
1.0 Rating
November 8th, 2010
my surgery was very bad.
5.0 Rating
October 23rd, 2010
Pain in the Rear
I discovered the source of the previous comment left under this title and managed to straighten this out. The situation described looked too familiar, but without the emotional attachment. An individual close to me left the comments while she was charged with emotion over another matter and she unfairly took it out on the doctor through this website. While I cannot "undo" the comments (the website won't allow it and it does not require a "screen name" or "password" to access an account), I can attempt to make up for it by writing my own review, as the patient in question. I was, indeed, referred to Dr. Albert's office for a pilonidal cyst. While there WAS a brief miscommunication in sorting out work-related paperwork at FIRST, it was quickly resolved and Dr. Albert's staff went above and beyond in making sure the paperwork was completed, even staying 15 minutes late to allow me to come to the office to pick it up. I never had to wait more than 5 minutes to be seen and was even seen early on a couple of occasions when I arrived early for the appointment. Dr. Albert took the time to put things in layman's terms and carefully explained the treatment process. Dr. Albert recommended several wallet-friendly over-the-counter options that I am convinced sped up the recovery process from my surgical procedure. Dr. Albert was quick, efficient, and got me back on my feet much faster than I expected. Considering the entire treatment process, I highly recommend Dr. Albert's office for any and all problems in this "sensitive area". And to Dr. Albert, I sincerely apologize that the first post under this title ("Pain in the Rear") was posted. You and your staff certainly did not deserve such a review. Thank you for your service.
1.0 Rating
September 9th, 2010
worse after surgery
2.3 Rating
September 2nd, 2010
Don't bother
Referred to Dr. Albert for a pilonidal cyst. My first impression was that the staff was very hurried and that I was a huge inconvenience to them. They rushed about and looked and spoke at you as if you were a disobedient young child. Dr. Albert himself was average as doctors, especially surgeons, go. However, after the surgery, he initiated no follow-up. I had to call the day after surgery and his staff put me off, saying that they would call me back "at one o'clock". At 4:30, still no phone calls, so I called back. I spoke to Dr. Albert and his receptionist, re-iterating that I needed her to fill out paperwork that would allow me to return to work at a limited capacity, as they promised to do after the surgery. The paperwork was not ready and I was told I would have to wait 4 more days because they were going to be closed for a 4-day weekend. They knew I needed the paperwork, but did not do their job. I should not have had to push for it. The post-operative instructions were in the form of a form-letter that seemed to cover ANY and ALL procedures you could undergo on your posterior end and most of the instructions did not apply to my situation. However, I wouldn't have known that if I had not called back. Bottom line: There are too many surgeons who perform the same surgeries... shop around so you don't "inconvenience" this office staff.
5.0 Rating
August 28th, 2010
Best Doctor!!!!