Rate Now
Share Your Experience
Have you seen Dr. Joseph Baratta?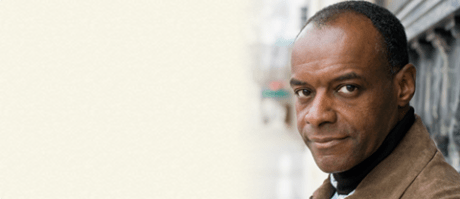 Colonoscopy
Get the facts about colonoscopy, including how and why it's done and doctors who perform the procedure.
53 Ratings with 19 Comments
3.0 Rating
May 20th, 2015
don't use this guy
I was called to inform me the doctor would be 1 hour late, my appointment was changed. I went and still waited 1 and 1/2 hours never told me he wasn't coming passed me off to an secondary doctor who told me I needed to see a specialist are you kidding me they couldn't do this over the phone!!!!!!!!!!!!!!!
1.0 Rating
November 18th, 2014
Please find a different doctor if you can.AVOID HIS OFFICE
I would never recommend him. Every time you go there you have to wait at least 2 hours, no matter what time your appointment is. You make an appointment to see him and he is never there....EMERGENCY ALWAYS is the excuse. The staff there is not pleasant and understanding at all. They think its your fault that you chose to see this doctor and so you have to pay for it by waiting forever. Extremely unhappy with their service. DO NOT WASTE YOUR TIME BY GOING TO VISIT HIS OFFICE BECAUSE HE IS NERER THERE ANYWAY. GOOD LUCK IF YOU CHOOSE TO BE A PATIENT THERE.
1.0 Rating
September 18th, 2012
Discourteous and Unprofessional
I was referred to Joesph Barrata's office and was seen by a junior doctor who looked unsure of his diagnosis. He sent me though for a CT scan and even after a second visit and the scan results the junior was unable to accurately diagnose the problem.After a few months the problem got worse so I scheduled an appointment with Joesph Barrata himself. I received several calls from his office to ensure I'd attend but when I did attend Barratas decided that he wouldn't. His staff called him and he eventually agreed to meet his obligation and come but refused to give me an ETA on his arrival.His treatment of me was discourteous at best and down right unprofessional at worst.Either way avoid this practice at all costs.
1.0 Rating
August 2nd, 2012
Have a little rspect for your patients!
I walked out! Was referred by my primary doc. First appt attempt they tried to schedule me with a NP/PA. I was NOT referred to an NP/PA, I was referred to the surgeon! Then almost two weeks for an appt with the actual doc. I walk in today 10 minutes prior to my apt and there had to be at least 25 others in the waiting room! I asked the receptionist if I would be seen on time? No. How long? Dear in the headlights. Even at 10 patients an hours, it had to be at least a 2.5 hour wait. I know many surgeons have egos the size of M. Everest but this demonstrates a complete lack of respect for his patients. If you get this backed up, have your staff pick up the damned phones and start rescheduling!But given the other comments posted here and other places, it seems this doctor thinks his time is considerably more valuable than that of his patients. It is NOT!
3.7 Rating
June 7th, 2012
the wait time in the office is too long...almost 2 hours before you get to see the doctor. Then Dr. Baratta is not available...while you're in the waiting room, the staff talks about the patients being upset and think it's a joke. Meanwhile, you're in the room listening to the whole conversation. We, as patients, have a right to be upset for waiting so long. Some of us leave work early to get to the doctor's appointments on time and they (Dr. Baratta's office) don't have the professionalism to understand the patients anger...would never go to the office again.
2.3 Rating
May 10th, 2011
?????
my wait time as aforementioned was 2 hrs the doctor did not even see me one of his assistants and nurse did and i have surgery schedule with him...so im a little concerned. i was recommended to him by another doctor so im trusting that doctors choice and also the high number of patients must mean something...either he's good or everyones sick!!!! follow up to come...
1.0 Rating
August 24th, 2010
I would most definitely not recommend this doctor. He was rude and even asked my mom how long she had been in this country because she could not understand the medical terms he was using. The wait at his office is over 2 hours and Dr. Baratta has no regard for his patients time. His office staff will cover for him and tell you they are on time when you call ahead.
5.0 Rating
August 20th, 2010
Excellent doctor!!!!!! Wonderful experience!!!!
Dr. Baratta answered all of my questions in detail and gave me all the time I needed in order for me to understand my procedure. I probably kept the next patient waiting, but Dr. Baratta did not seem to pressure me or hurry me at all. I felt very comfortable. i can see why someone must wait for him as I did, and likely the next patient, but he is worth the wait. I read the comment below regarding the PA (physician's assistant). He is no longer working for Dr. Baratta nor anyone else's private practice at this time from what I am told. I hope this will help others to know.
1.0 Rating
July 7th, 2010
Worst experience of my life
5.0 Rating
June 3rd, 2010
The Best Dr I've ever had!
5.0 Rating
February 17th, 2010
Excellent surgeon.
5.0 Rating
February 11th, 2010
I would follow Dr. Baratta anywhere.
Nearby Doctors

Dr. Joseph Baratta is similar to the following 3 Doctors near Clifton, NJ.