Rate Now
Share Your Experience
Have you seen Dr. Joseph Bradfield?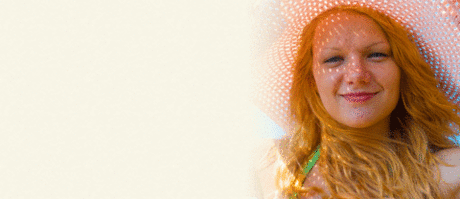 Skin Cancer
Get the facts about skin cancer, including the different types and symptoms.
27 Ratings with 13 Comments
5.0 Rating
August 11th, 2017
Great Family ENT for last 13 years!
We have used Dr Bradfield, and more recently Dr Sundean as a backup, at the Clermont Baranco Clinic for the last 13 years. He has done a tonsillectomy, 2 set so of ear tubes, and diagnosed cases our regular doctors couldnt figure out. Other than being a USNA grad, a great doctor (I kid as am Air Force;) Top notch, great attitude, and takes the time to know your family by name vs most health care mills these days.
5.0 Rating
November 8th, 2016
Great Dr
1.0 Rating
July 30th, 2015
My CT Scan and sinusitis history 2
Before reading this look at all the bad reviews they're like 700 word papers. One of them is mine it does have spelling errors because I was half asleep and it was 12am and I was on my phone. Look at the good reviews are very very small in comparison of course. Make up your own mind what's real and not. One more time... Dr Bradfield I think you're a horrible doctor when it comes to sinuses. And I hope you read this!
1.0 Rating
July 30th, 2015
My CT Scan and sinusitis history
Before I saw the doctor :If you have sinusitis do not go to this person period. First I have a long history of sinus problems in fact it's been five years now everything has been ruled out and after seeing my maxillofacial surgeon I was told to get balloon sinuplasty so my sinuses can properly drain. The problem is, unless you were seeing it when I have an attack you will not see it on a CT scan also I was taking afrin so I would not get a sinus infection again I just had bone graft surgery im mean because of my sinusitis I have even had upper jaw bone recession which was obvious. I have documentation in ER paperwork proving everything I say and made sure everything was scanned and turned into PDFs I even categorize everything by Dr and by time. In this way you can see the progression of my problem and what has been ruled out. I even had the referral from my primary care physician the same thing. I made an appointment with him two weeks later. Seeing the doctor: first I'd like to say this guy advertises how balloon sinuplasty will help you get off steroids and if you have the Simpsons you should be a good candidate for the surgery and it's plastered all over his walls as well. before seeing the doctor I inform the nurse about the technicalities of my problem about my CT scan how is due to trauma I also made sure everything was scanned in before I saw the doctor. To be clear if you went through my paperwork it would take 15 to 20 minutes. This is what really happened I swear in front of a courtroom if it ever came to that. He comes in pops in my CT scans and says your scans are clean but you already knew that. I generally explain my situation to him and things have been ruled out he looked at my nose. And flat out said I can't help you it would be malpractice your CT scans are clear but I can prescribe you steroid. I promptly declined. And I asked him again why can't you do this surgery. He says I cannot and will not help you because your CT scans are clear. I informed him again that steroids did not help however he said that was the treatment. I told him if the treatment worked I wouldn't have a problem but it is hard because me bone recession how much further do I have to go. He said he cannot and will not help me out with this problem and began writing a prescription for his steroid which I already had taken 3 times in the past. I told him to stop that I wasn't going to take it that steroids have already messed up my body and have not done anything and a little louder voice I ask can you please do this surgery while trying to talk over me he tried recommending another doctor a doctor he knows doesn't even accept my insurance. A doctor I also have already seen before him. And told him that as well. He became really agitated and walked out of his office saying I cannot and will not help you I'm sorry. It took me an hour and half to get to his office my appointment was 10 minutes long maybe 15 with him and he did not even look at my sinuses with a scope. "Please do not go to this person, I'm not saying hes a horrible doctor I don't know him that well but if you have sinus problems that are complicated stay far away from this doctor"
1.0 Rating
March 25th, 2015
HORRIBLE
He failed to call me after an ultrasound was done on my thyroid to tell me that there was something wrong...Instead he just refereed me to get a biopsy on my thyroid with an explanation of what's wrong...They can take your money fast and make sure you pay or have extra money for a procedure without your permission...I will never refer anyone to them..
2.3 Rating
February 23rd, 2014
bad communication
5.0 Rating
March 25th, 2013
Pleasantly pleased
Dr Bradfield is one of the most pleasant Doctors I've encountered in 10 years of retirement in Florida. He actually spends time listening. He accurately advised me about my ear fluid and suggested the insertion of a tube to drain it; but he first advised trying antibiotics. They work for two years. After the third infection; I relented and had him put a tube in my ear. He painlessly inserted a tube in my ear which drained the fluid and improved my hearing by 20%. Anyone who gives him less than a four for "bedside manner" is just being dis-ingenious.
5.0 Rating
March 19th, 2013
Great Doc!
5.0 Rating
April 25th, 2011
Not to many doctors out there like him!
1.0 Rating
July 9th, 2009
Poor Diagnosing and treat patients wrong
I was referred to Dr. Bradfield by my doctor. I waited in his office longer to see him than he talked to me. I had to ask him to look at my head and sinus CT scans. He didn't even look at them all but two than said" no you don't have that". He said "I could have surgery for the another problem he thought I might have. I wanted to know if it's going to mess up my face and what other options I had. He wanted me to make another appointment to get answers to those questions. Didn't care I was in pain but told me to use salt and water solution. My family Doctor said "that that she was getting those complaints from other patients". My doctor had me to go to another doctor in Tavares to S Dwight Vaught. He was excellent, he sat down with you talked about your problems and what to do and I didn't have to have surgery I talked to Barranco group that Dr. Bradfield half owns. Is Dr. Bradfield is in it for the money, to help patients or to see how many patients he can see in a hour. AS today haven't heard from his office or anybody else. He got my insurance money plus my $40.00 co-payment but didn't do anything for me. I made list of questions for him to answer and he said" make another appointment to get answers." I always thought that doctors would be professional.