Rate Now
Share Your Experience
Have you seen Dr. Joseph Ehle?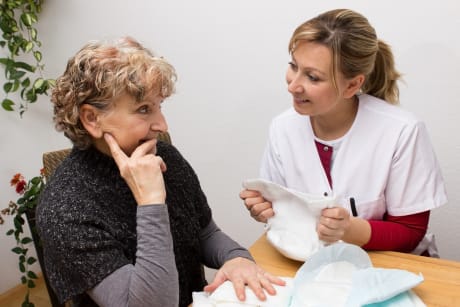 Urinary Incontinence
Learn about the symptoms and causes of urinary incontinence or urge incontinence.
Quality Rating
Highly Satisfied
30 Ratings with 15 Comments
5.0 Rating
June 15th, 2014
Now this is a MD
5.0 Rating
January 3rd, 2014
Excellent doctor
At first I was hesitant to see Dr. Ehle because he's a man but I've heard MANY wonderful things about him. (Some friends of mine couldn't get pregnant after trying for years and he helped them with some infertility stuff and they now have a gorgeous little one.) HE WAS GREAT! Put me at ease right away and really knew his stuff. Very efficient with his time and schedule, I hardly had to wait for my appointment! There were a couple of women in the waiting room to see one of the other GYNs when I got there and they were still sitting there when I left. I asked his nurse (Abbie, who totally rocks, BTW) about the really nasty comment I saw on here and she told me that some patients have come on to him because he's a good-looking doctor and when he politely declines their advances, they get mad and spread untruths about him. He did not get "let go" in Dubuque, he left to take this job in Muscatine. Made me feel better and seemed to correspond with the Joe Ehle I know. She thinks a lot of him as a doctor and a person and I think that says a lot. I like him so much, some other women in my family see him now, too. There's nothing creepy about him and I wish more doctors were like him.
5.0 Rating
November 12th, 2013
Thank you so much
5.0 Rating
April 4th, 2013
Professional
I know Dr. Ehle both personally and professionally. While I didn't know him in Dubuque, I have known him since he first came to Muscatine. He knows his stuff and does amazing work, along with his top-notch clinic staff (nurses, receptionists, etc) at Trinity Muscatine. Don't hesitate because he's a man - he's delivered THOUSANDS of babies and does gynecology as well - he's seen it all. I never have to wait....sometimes they're waiting for me! Like - I don't even get a chance to sit down in the waiting room because they are THAT on-the-ball! His nurse Abbie is beyond measure. He is the best doc I've ever known (tied with Susan B. Coleman, who retired) and is now happily married and madly in love with his soul mate. He's a caring guy - and some people take it the wrong way (see previous comments). Too bad for them, they're missing out on a great doc.
5.0 Rating
December 29th, 2011
5.0 Rating
December 2nd, 2011
2.3 Rating
September 3rd, 2011
My first encounter was very positive, but subsequent encounters were less favorable. He only recommended I return in 1 year for a problem I was having. I have since learned he should have had me follow up in 6 months. I also didn't find his flirting with the nurses very professional either. Seems he needs to get his act together.
1.0 Rating
February 16th, 2011
womanizing ob/gyn?
1.0 Rating
August 3rd, 2010
I moved to the area during the 6th month of my 2nd pregnancy, and Dr. Ehle took me on as a patient. His professionalism and manner were excellent during my prenatal visits, responding well to my wishes regarding the pregnancy and delivery. When it came time for the delivery, however, it seemed as though he was on a timetable, and forced my delivery to meet it. Despite the fact that he knew I labored for 25 hours with my first (perfectly healthy, naturally born) child, he rushed my labor with drugs after only about 2 hours, complicating an already complicated presentation (which he'd diagnosed) resulting in an emergency c-section which might have been avoided.