Rate Now
Share Your Experience
Have you seen Dr. Joseph Femminineo?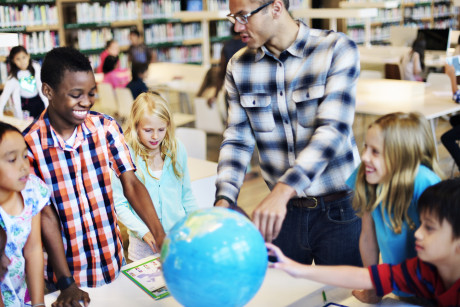 Autism Spectrum Disorder
Get the facts about Autism Spectrum Disorder (ASD), including the different types and the most common symptoms.
Quality Rating
Highly Satisfied
26 Ratings with 7 Comments
4.0 Rating
August 1st, 2017
Fair
I was sent to Dr Femminineo as an IME. His assessment was fair. When you see an IC IME you always seem to know the out come. He was my third IME, but was different than the others. He answered questions and gave good advice on rehab techniques and self treatments. He re-affirmed my doctors opinion probably because he knew/saw that I was honest and wasn't exaggerating my issue like many do (which is the main reason WC is so hard and contested by IC's).
1.0 Rating
June 6th, 2014
Wish I saw this sooner...
I would absolutely not recommend this doctor. I went to him not knowing he was a "preferred" IME, also with the "crazy illusion" that doctors have some kind of medical oath they take to actually help & treat ppl. I had a treatment plan that was starting to work, I was starting to be able to at least handle the physical pain every day. He never read a single report being sent to him from testing, doctors, therapists, etc, would report I needed to start certain therapies when I had been in them for months, obviously didn't even glance at the report labeled MONTHLY THERAPY REPORT, he would review MRI, X-Ray, CT Scans, that all said the same thing along with the specialist report saying the same thing and say "there's nothing wrong, you are fine", yet an In-Patient treatment Facility 7 days/week would be beneficial...not sure why I'd need that extensive treatment if "nothing is wrong". He was never willing to discuss concerns/questions, answer any, he would get very irritated and talk to ppl as if I wasn't even in the room! Well then he decided to stop some of the therapies saying it was not working. Shortly after my benefits were stopped...I just don't understand how these ppl live with themselves or sleep at night...or more importantly have a medical license at all!! I was completely naive to think that doctors cared for patients.
1.0 Rating
September 13th, 2013
This is an over rated IME paid off thru auto insurance
I unfortunately had to see Dr. F on two separate occasions concerning an IME for an auto insurer. With all my medical info included after 10 minutes he said I was fine. Thank God I had MRI's done the same morning I saw him which clearly stated otherwise to torn rotator cuffs in both shoulders from the accident ( earlier MRI stated the same also) . You never saw someone back peddle so fast on his IME report when confronted with the new info with his amendments to the report. The second time I saw him for a different scenario the same thing occurred. Unfortunately, I made the mistake of not getting an MRI that day because I thought my injuries were obvious to him and anyone who saw me. Not so tho... I think he needs glasses or should retake his Hippocratic oath again to remind himself about why he became a doctor in the first place! If there is anyone seeing him I would recommend for them to retake their test (MRI, x ray, etc) that day before seeing him.....
5.0 Rating
August 28th, 2012
5.0 Rating
April 10th, 2012
Great Dr
5.0 Rating
May 25th, 2011
I would definately reccommend Dr Joe. The office staff is veery professional. Some ideas to get you started:-Write about overall experiences-Write about what you like or dislike about your physician-Write about whether you would recommend-Write as if you are talking to a peer who is asking your opinion
1.0 Rating
December 14th, 2010
Scam Doctors for Insurance Companies
I have not been treated by this quack, nor has any friends or family members that I know of. The point is simple - these IME's are quacks, that conspire (for money) with the insurance companies to hurt the insured'sTo prove it, think about it this way. When you or I go to a doctor we would pay between 50 and 150 for the office call for an hour. When an Insurance company sends a patient to an IME - they pay for the same time (and post time) between 1500 and 2500 dollars. This states it all, this is a violation of the ricco act. read up on it and you will see. I say again, I have no friends or family that see this guy, but I did have a chance to see one of his reports, compared with the 10 other treating doctors. The 10 doctors were wrong for 6 years, this guy said so after 1 hour with the patient that I had the chance to review the report on - conspiracy that is approved by our government due to the political contributions the insurance companies make - done and said.
5.0 Rating
June 28th, 2017
5.0 Rating
June 26th, 2017
5.0 Rating
June 26th, 2017
Nearby Doctors

Dr. Joseph Femminineo is similar to the following 3 Doctors near Saint Clair Shores, MI.