Rate Now
Share Your Experience
Have you seen Dr. Joseph Gonzalez-Campoy?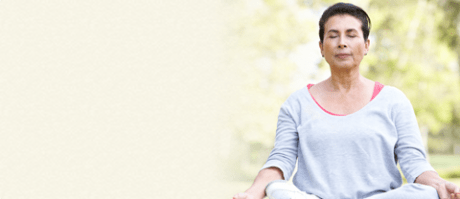 COPD
Get the facts about chronic obstructive pulmonary disease (COPD), including symptoms and complications.
17 Ratings with 7 Comments
1.0 Rating
August 2nd, 2015
Dr. Nofeelgood
1.0 Rating
July 11th, 2015
2.0 Rating
March 12th, 2015
It is wierd there!
I can relate to everything written in the May 22 review, waiting for 3 hours to be seen, lab reports that were confusing even to the dietician, forgetting to call in my meds to the pharmacy, someone taking my blood pressure who couldn't tell me what normal blood pressure reading is and then finding her at the front desk behind a computer the next time. Feeling uncomfortable around the doctor due to unprofessional behavior. As per the previous reviewer, I don't know why I continue to go there other than it's close, I like the dietician and I get my meds (when they remember to call them in to the pharmacy). It's a weird place! The only really professional person seems to be the dietician.
1.0 Rating
February 14th, 2015
Despicable doctor Gonzales and the awful staff
2.3 Rating
May 22nd, 2013
I continue to go, but not sure why.
I felt so relieved after my first visit. Dr, Mike absolutely spends time with you on your first visit, getting to know you, his expectations for you and him, etc. I have been going there now for 2+ years with over 10 visits total. Bedside manner and time spent with me has diminished over time. My major gripe is promptness, the total disregard for MY time, schedule, and inconvenience. My second visit I waited in the room for over an hour for the doc. someone came in and said they were sorry that the doc was running late. I entertained myself but after an hour I seriously thought about walking out. Thinking this was a late day fluke, I have gone out of my way to make the VERY first appt of the day to avoid his lateness. I schedule an 8am appt with the dietician with a 9am appt with dr. Mike. The scheduler told me to arrive to my appt 15 min early for paperwork etc. So I arrived at 745am to a dark office. I went in and waited at the empty desk. Finally someone noticed me and asked if they could help me indicating to me that it was weird I was there. I said, yea I was told to come 15 min early to my 8am appt. The med assistant looked at me like I was a martian. I ended up waiting until 830 to be taken back by the dietician (already there 45 min!) then at 9, I sat and waited until 950am for Dr. M where he then spent 10 min with me. I left SO MAD. I continue to go to continue my care and meds, but other than that, I do not know why else I keep making appts. My last two appts Dr. Mike made very socially awkward comments to me that did make me feel really uncomfortable. I was not sure if it was a cultural gap or if he was being creepy. All my friends and family have told me to find a new doc, but need to find one who will continue my meds.
2.3 Rating
January 11th, 2012
Poor Time Managment
Ive been a patient for three years and lately Ive been wondering why I continue to go to this practice. Dr. Gonzlezs only saving grace is that hes a sincere, genuine and authentic guy, but Im ALWAYS waiting for one thing or another and my patience is running out; The practice has a SERIOUS time management issue, so be prepared to wait! This includes appointments, refills and lab results. On more than one occasion Ive had to wait an hour or more after my scheduled appointment. Additionally, Ive waited two weeks on refills and lab results. I have started looking around at other practices. My perception is that there might be some nepotism in the practice as well. Regardless, if he doesnt hire a professional, experienced and friendly practice manager his problems will continue. After three years I can assure you that these issues are not isolated, but rather chronic. This review truly saddens me to write because you cant help but like the good Dr.
3.7 Rating
March 27th, 2009
I love him
3.0 Rating
May 20th, 2016
3.0 Rating
June 11th, 2015
Nearby Doctors

Dr. Joseph Gonzalez-Campoy is similar to the following 3 Doctors near Saint Paul, MN.