Rate Now
Share Your Experience
Have you seen Dr. Joseph Hanson Sr?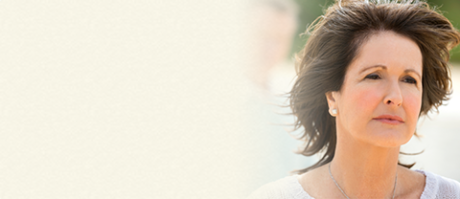 Metastatic Melanoma
The facts about metastatic melanoma, a serious skin cancer, including signs, symptoms & what happens to the body in each stage of cancer.
19 Ratings with 11 Comments
1.0 Rating
February 8th, 2016
disappointed
Doctor is fine but, the Nurse is one of the rudest people I have come in contact with. I seriously think she needs to change her line of work where she doesn't have to deal with the public AT ALL!! I am looking for a new Doctor as soon as I finish this review. I wouldn't recommend them to see anyone that I call a friend.
5.0 Rating
May 11th, 2015
1.0 Rating
February 16th, 2015
Mr.
1.0 Rating
January 16th, 2014
Our experience with Dr. Hanson has not been pleasant. His demeanor is rather short and rude. He does not want to listen to the patient's needs and questions regarding treatment options. He does not offer an inviting/comfortable atmosphere for the patient. We will be looking for a dermatologist elsewhere.
5.0 Rating
September 19th, 2012
5.0 Rating
August 27th, 2012
Amazing & Helpful
Ohhhhh! Dr Hanson i could go see him everyday not only is he the best derm in florence, AL but his looks are the BOMB.COM! he was so helpful and fixed my problems right up, the staff was so helpful in the back with my prescriptions. I would travel miles to see Dr. Hanson if thats what it took! Really impressed!
1.0 Rating
August 16th, 2012
Seek Other Options!
Well what a waste of my time and money this was.. You go to a doctor thinking they will show some consideration and a general sense of caring for their patients. All I got here was a 2 minute conversation and a slap on the back. I wasn't even given enough time to explain my problems. I went to see the dermatologist for blackheads and cysts. The doctor told me I just needed to "work at it." Please explain to me how you work at having skin problems? I have tried everything on the market. After that 1 minute conversation, he then proceeded to try to sell me his product for acne treatment. It was packaged with the doctor's office name on it. I'm sure they're making plenty of cash off of that. I had a bad experience nonetheless. He was not concerned with my well-being or feelings whatsoever. Next time I will try to choose a different dermatologist. I just wanted to share this experience with anyone who is considering treatment at this place. Try somewhere else!
3.7 Rating
March 7th, 2012
Return Phone calls
5.0 Rating
May 7th, 2011
AWESOME
5.0 Rating
April 6th, 2011
fan freaking tastic!!!!
I have never felt so comfortable around any doctor in my life he was great! told me exactly what to do with my problem his staff was also very very helpful. I didnt have to wait very long for my appointment but even if i would have if wouldve been worth the wait!! I dont know how anyone could say one bad word about Dr. Hanson! Hes a looker too! :)
1.0 Rating
January 13th, 2011
Doesn't guinely care about patients at all!
First time that I went, I was taken back promptly, but Dr. Hason took about 2 1/2 minutes to addreses my problems, and that was it. Second time I had to go for an allergic reaction, and he DID NOT address it at all during the exam. I mentioned it twice, and he said nothing about it. Very disappointed. The third time I was about 15 minutes late, from the weather, and I was rudely told that there was a policy and that I had to reschedule. I was first off offended by the rude woman working behind the counter, and second of all I don't see how Dr. Hanson could not have squeezed a 3 minutes exam into his schedule. I have been all these times, and he continues with the treatment that is not working. Dr. Hanson has a monopoly in Florence, AL, and it is a shame because he does not seem to have a genuine care for his patient, nor does his staff. I have recently had to switch to a dermatologist in Birmingham, and WOW have I noticed the change!!! I am treated like a human being, not like a car on the assembly line. I WOULD NEVER recommend Dr. Hanson to anyone unless you are in DESPERATE need of a dermatologist and are completely opposed to driving 1 hr.
5.0 Rating
April 15th, 2017