Rate Now
Share Your Experience
Have you seen Dr. Joseph Haraszti?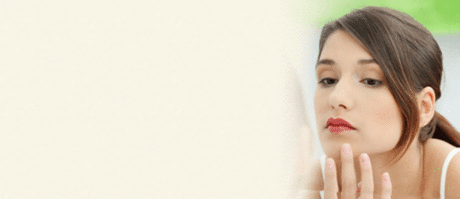 Acne
Get the important facts about acne, including the different types and what causes it.
39 Ratings with 16 Comments
5.0 Rating
December 17th, 2016
Best doctor ever
I had been sick for many years. I had absolutely no idea what was wrong with me. I suffered for many years as well as my family. Finally a friend suggested I go to see Dr. Haraszti. I met him and very quickly knew that he had an immediate grasp on my problem. He seemed to be able to say exactly what I was thinking and what I had been going through. It was such a relief. Ultimately he diagnosed me with severe bipolar disorder. I have been with him for several years now and he has never failed to do his best for me even though i have not always been the easiest patient. I will always be grateful for all he's done for me. He literally saved my life.
5.0 Rating
September 25th, 2015
Dr. Haraszti was the first doctor that gave me the correct diagnosis. I've been telling my regular md's that there is something wrong with me for over 20 years, but they "thought it was all in my head". Ha ha! It really was! I'm bipolar, manic depressed, compulsive (call me irresponsible). I was a mess and in trouble. Haraszti came to my rescue. He is a hero.
1.0 Rating
February 22nd, 2014
Prescribed Allergy Medication even though he's not trained in such a field
He diagnosed me first with depression. 2 months later he changed it to bipolar disorder. He prescribed Zoloft, Zyprexa (don't know why he did this, I wasn't having psychotic thoughts nor exhibiting psychotic behavior), Depakote, and Lithium at one point. He also prescribed Claritin, even though he's not trained in human allergies.
1.0 Rating
September 12th, 2012
Overprescribed medication
Haraszti was my son's MD at Las Encinas hospital. After overprescribing medication,my son was taken to the ER where it was determined that he had had an adverse reaction to the drugs Haraszti prescribed. Sent bact to Las Encinas, Harazti prescribed the same medsa and the next day my son was found dead in his hospital room from the drugs prescribed by Harazti.He was discioplined by the Medical Board and is now on probation because of his negligent and improper acts. Do not go to this MD.
1.0 Rating
August 30th, 2012
Wasn't going to...but was so displeased I felt I had to.
I have to agree that I felt similar to these other people, and I was relieved to see that I wasn't the only one who felt this way...I don't feel I recieved the proper quality of care from this doctor. I also think that his tardiness was to the point of rediculous and blatent disrespect, sometimes in excess of 4-5-6 hours. His fee did seem high for the amount of time he spent with me, and often he was distracted by his coffee,receptionist,drug suppliers,etc...disorganized, but I guess the fee is at his descretion...I will have to agree I felt like he was not really that concerned about what I was telling him and he did seem to be more about money also his solution was always more medications...which I had many times told him wasn't working for me. The real problem now is that I want to leave his care and I have asked for my medical records about 5 weeks ago so I can take them elsewhere.Since then I have called about it, 3 times, and also had a call from his office...still no records...He didn't want to provide them to me, only forward them so I can't wait to see what he wrote there. Anyways my honest opinion is that knowing Dr.Heraszti has been a bad experience for me.
1.0 Rating
June 25th, 2011
I will never, ever agin waste my gasoline to go see this arrogant Doctor. He really doesn't care about your problems. He is too busy talking about himself and then charges the patient $300/hr. He should retire!!!
5.0 Rating
January 10th, 2011
1.0 Rating
July 12th, 2010
Horrible Doctor
I took my 16 year old son to him six months ago. First of all, it was very difficult to get an appointment with him. Initially, I thought that was a good sign that he must be good with what he does. What a mistake that was! I took my son out of school for that appointment, we ended waiting for more than four hours before we were seen. After a thirty minutes consultation, we walked out with a bipolar diagnosis and a prescription of four medications. He was very rude and condescending. His office also billed my insurance after I already paid for the visit out of pocket. I can totally see what the last reviewer said about him being greedy. We then went to another child psychiatrist and was diagnosed as depression instead of bipolar. My son is doing much better being on only one medication.
1.0 Rating
November 5th, 2009
complete waste of my time
1.0 Rating
October 15th, 2009
the worst experince i had with any medical profession
He was highly recommended to me. It was very difficult to get an appointment. I waited for more than four hours after my appointment time in the waiting room before he even showed up to the office. Totally disrespecful for his patients. I am busy too. He was rude and so full of himself. I will never go back nor will I ever recommend him to anyone.
5.0 Rating
October 15th, 2009
Dr. Haraszti is one of the finest practitioners in his field. He trained at some of best Medical Schools in the U.S. and enjoys the respect of his patients and colleagues alike.Dr. Haraszti does not accept any HMO's, Medicare or Medical. He accepts PPO Plans, Indemnity plans and cash. While patients have to wait at times, this is due to the fact that he spends the time with each patient that they need. His charges are high, but he is the best. If you want the best, you have to pay for the quality. You have to decide as to what your health is worth to you.
1.0 Rating
February 4th, 2009
Get somebody else. Haraszti's bad news.
Dr. Haraszti gave my relative so many drugs to treat her drug dependence that she lost her once vibrant personality, and now sits around doing nothing all day. She may not be wasting away anymore, but she's hardly a picture of success. Furthermore, Dr. Haraszti's business office is horrible. They refuse to discuss potentially fake charges on his bills (amounting to thousands of $), and say, "You can try to ffight us, but no one has ever won." How professional. His colleagues will quietly talk of how he charges for fake office visits, but no individual has quite enough evidence or legal backing to put up a fight. These people are bad. Stay away!
Nearby Doctors

Dr. Joseph Haraszti is similar to the following 3 Doctors near Pasadena, CA.

Dr. Daryoush Jamal

Adolescent Medicine, Pain Management, Psychiatry, Addiction Medicine, Child Psychiatry

Pasadena, CA 0 mi