Rate Now
Share Your Experience
Have you seen Dr. Joseph Hurst?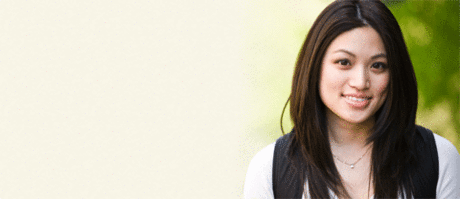 Birth Control
Get the facts about birth control so you can decide which type is right for you.
Quality Rating
Highly Satisfied
24 Ratings with 10 Comments
5.0 Rating
June 12th, 2015
1.0 Rating
August 15th, 2013
5.0 Rating
March 14th, 2012
Dr. Hurst was very nice and personable to me and my 16 y.o. son. This was our first visit for my son since moving here from Florida. I enjoyed meeting and discussing my concerns about my son with Dr. Hurst. He was very emphathetic and caring. His office staff was very polite and responsive and even suggested I could save the cost of a co-payment if we switched my son's coverage from my to his father's insurance. I was so impressed with Dr. Hurst, I made an appointment for myself for next month.
5.0 Rating
January 30th, 2012
5.0 Rating
January 9th, 2012
Dr Hurst, is a great doctor he takes the time to listen to you. the wait is never long and his office is always clean. I havent been going to doctor Hurst for a long time but I would recommend his services to any of my friends. Its very hard to find a good doctor, and people fail to realize that if you dont come to your appointments the doctor can not take proper care of you. I read the contract and in the contract it does not say you have to do everything he tells you to do.So what mr. taylor wrote is a flagrant misrepresentation of the patient contract.shame on him !!!if a patient does not want to help his doctor take care of him then you need to find a doctor that does not care.have a blessed day everyone
5.0 Rating
January 3rd, 2011
New to Town
1.0 Rating
August 6th, 2010
Moving in the wrong direction
I was a customer of Dr. Hurts but recently went in for an appointment and was told I was required to sign a contract that stated the following: I would follow every order given by the doctor; I would always take prescriptions exactly as indicated; I would report for any referral made within 24 hours; and if I failed to do any of these things, I would be terminated as a patient. I explained to the doctor that if I choose to visit a healthcare professional, I do so because I desire the practitioners advice, knowledge and opinion in order to make my own informed decision. After all, each individual has to LIVE with the decisions that are made. I am no longer a patient of Dr. Hurst (not by my own choosing). I want to be seen by my healthcare providers as more of a paying customer and less of a patient. I pay a lot of money for my health insurance and even more in co-pays. If I go to any professional, I am paying them for a service. I pay them because I recognize they have a wealth of knowledge that I do not possess, but I am going to make the final decisions - because ultimately, I have to live with those decisions and he does not. The doctor's liability is restricted to a monetary liability and even that is very limited for a general practitioner and further mitigated by liability insurance. No insurance I have will prevent me from having to live with a medical mistake if one is made. If I hire any other type of service provider, I expect the same and do not see why Doctors should be treated differently. My plumber does make me sign an agreement that I will let him fix anything he wants to fix. Neither does my electrician or my general contractor and if they did, I would find another company to provide that service. Many things go into making an important decision and what is more important than our individual health? If Americans do not wake up and realize what they are giving up and push back against this type of unacceptable behavior from their healthcare providers we will continue moving in the wrong direction.
5.0 Rating
June 14th, 2010
Excellent Doctor
5.0 Rating
May 20th, 2010
I first became a patient of Dr Hurst in 2005 when I was involved in a car accident and I could not find a doctor who would see me-they were not accepting NEW patients. Dr Hurst saw me immediately and I have been a patient there for 5+ years now. 3 years ago we moved to Midland and now Dr Hurst is also my neighbor and my doctor. He, his wife, and the whole staff are very caring and compassionate. I highly recommend Dr Hurst for one on one care. He does not rush through the visit. He is very thorough.
5.0 Rating
March 11th, 2010
GREAT VISIT
I was really impressed with the whole office experience. Dr. Hurst and staff are awesome. They have the lates technology to speed up your wait time. There is a T.V. in the room where u are waiting to see the doctor and he is very detailed. He didn't rush into the room and back out. He listened to why i was there and acted superiorly. He will definitely be my doctor. The staff were quick and efficent. What a great office experience. This is a doctor who arranges his schedule appropriately. He values your time and you can tell this in the way the visit went smoothly. If you want a doctor who values your time but listens to in at the same time - I would highly recommend Dr. Hurst Once again the staff was fanstatic. Kudos to Mrs. Hurst for running a superb office and having a great staff!!!!
5.0 Rating
May 15th, 2017
Nearby Doctors

Dr. Joseph Hurst is similar to the following 3 Doctors near Fort Benning, GA.