Rate Now
Share Your Experience
Have you seen Dr. Joseph Hoffman?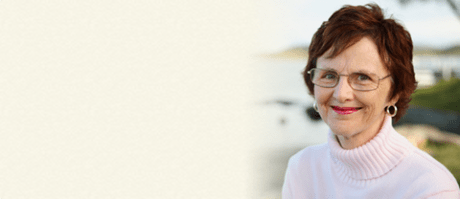 Diabetic Macular Edema
Get the facts about diabetic macular edema, including the different types and the doctors and specialists who treat it.
25 Ratings with 15 Comments
5.0 Rating
September 27th, 2016
Mrs
1.0 Rating
August 1st, 2016
Dr Hoffman has no bedside manners
I was at this Office a Few times For different Diagnostic tests. Always his students performed the tests. Finally when they had a diagnosis I thought Dr Hoffman would talk to me. He just read the paperwork without even look at me. He was all the time talking with his students. I would never go back. He cares more about his students than he does about his patients
1.0 Rating
January 24th, 2016
Bad doctors
During a simple OD Posterior Capsulotomy he burned the Cornea and hide the issue with the complicity of two other doctors in his clinic, Dr. Don and Dr. Williams. By the time I found out, it was too late to save the eye. These people care more about their insurance than the patient's eye. Stay away from these doctors.
3.0 Rating
December 2nd, 2015
5.0 Rating
May 13th, 2015
5.0 Rating
April 17th, 2015
Amazing Dr.
5.0 Rating
July 16th, 2014
Right Eye Cataract Removal
A feel very lucky to have found Dr. Hoffman. After my arrival to Fort Lauderdale Fl. from Virginia I decided to seek help as my right eye blurriness was getting worse. I was able to get an appointment in a short time with Dr. Hoffman. I found the staff at the Fort Lauderdale office helpful and to the point, in particular Diana. The young doctors who examined me prior to Doctor Hoffman were also very professional, took the time to explain each step of the examination with superb clarity. Dr. Hoffman's is indeed an authority onthis matter. His behavior during the examination made me feel comfortable to trust him. The day of the surgery at the Miami Office, I had to wait a bit longer but the staff was very ware of my presence there. Finally, I was called in and directed for the surgery preparation w/o a problem. Doctor Hoffman greeted me and the nurses wheel me to the surgery room. I felt no pain during surgery which did not last very long. I felt no pain then or after the surgery. I was concerned about the pain or discomfort that would cause the removal of the eye patch. It took place the following day of the cataract removal and to my surprise there was not pain or discomfort associated with this action. They reminded me more than once to follow directives to apply 4 times a day the eye drops in the right eye. In conclusion, if I have to remove cataracts fro the other eye, without a doubt, I will have Doctor Hoffman do it!
5.0 Rating
June 11th, 2014
Very Pleased
Treated for a vision-impairing cataract including successful surgery. Impressed by the thoroughness, professionalism and competency of Dr Hoffman and his staff. Very thorough and helpful making the process as comfortable as possible under the circumstances . Would highly recommend
1.0 Rating
February 21st, 2013
horrible
Dr. Hoffman was the worst doctor I have ever been to, He has a staff of students doing exams, they all tell you something different about your treatment. These ladies come from Canada (look on there lab coats) and he is payed to train them! They get no pay. He has a short temper and when I questioned some thing I said he lost his temper and waked out of the room. I could go on and on about his horrible bedside manner in the 2 seconds he spends with you!.
2.3 Rating
October 5th, 2012
Although patients spend a lot of time in the office getting many different types of eye exams, they are not given by Dr Hoffman. He has several interns that do all the tests, and though they may be knowledgable, they are still in school so you are not getting a "Doctors" opinion. They gave me all the wrong information regarding Restasis (which they read from a script since they did not really know about it.) When I finally got to see Dr Hoffman, he spent about 30 seconds with me....just did a quick look in my eyes and that was it. So if you are looking for a "Doctor" to do the exam, this is not the place to go.
5.0 Rating
July 21st, 2012
Extremely Happy Patient
5.0 Rating
July 22nd, 2011
Excellent experience