Rate Now
Share Your Experience
Have you seen Dr. Joseph Johns?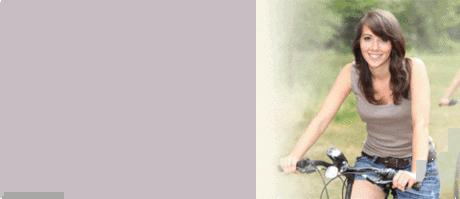 Endometriosis
Get the facts about endometriosis, including symptoms and parts of the body that may be affected.
Quality Rating
Highly Satisfied
40 Ratings with 14 Comments
5.0 Rating
July 14th, 2016
3.0 Rating
June 15th, 2016
Who is this 5* dr?
Who is this five star dr I see everyone reviewing? Certainly not the Dr johns I got. The initial visit he seemed wonderful. The romance faded as the pregnancy went along. I was a very easy patient & did not require emotional support from him, thank God. I Was a first timer who ended up getting diabetes. We caught it early. I said so we caught it early so there should have not been time for the baby to be harmed? Let me insert He was having a bad day, a seemingly commen accurance in which he makes it known in his body language, tone, & attitude towards me. His reply was frank & in a rude tone, I have no idea I can't tell what's going on in there, my grandma had 8(or12) kids that all died during pregnancy or at birth from complications of diabetes. I don't know what you are wanting me to tell you cause there's no way for me to know that. Why on earth would you tell that to a first timer & in that tone. That's poor bed side manner & he could have addressed it in a more appropriate manner. He treated me better when my husband came. Although my husband still picked up that he was condescending. The staff for the most part sucked. The blond in front who books appointments was sweet & professional, the best in the office. The medical staff was poorly trained. They never were on top of anything let alone my diabetes. If I wouldn't have called & kept advocating for myself I would have easily fell through the cracks. They tell you no news is good news. At first I went with that until 3 different times I would go to an apt and say so everything was good with xyz only for him to look at my chart & be like oh no this & this came back & we need to do this & this. If I would not have asked it would not have been addressed. I had to have a genetic test in which I tested positive for a rare serious gene that if I mated with someone with the same gene it could cause problems for the baby. So we had my husband tested. Never heard from them so I called twice between my apts in which I got the no news is good news spill. Only to find out at my next apt when I asked for confirmation everything was fine with my husbands test that he did indeed have the gene!! Their incompatiency caused me stress. A side note that really isn't important but someone might appreciate knowing, he is a chronic coffee drinker the kind you smell coming. He always had nasty strong coffee breath. I had a scheduled csection. I do feel like he did a good surgery & that's why I gave him a three. Oh & 9 months after I delivered his office was kind enough to call & let me know my blood work, from before I delivered, was good. I was like you have got to be kidding.
5.0 Rating
November 3rd, 2015
Wonderful Dr!
Dr Johns is wonderful in everything he does. He treated me very well and took good care of me. He did my third c section and I couldnt be more pleased with how and what he did. Im truly grateful for him. He didnt treat me like another patient, he was very attentive to my every need. Thank you Dr Johns!!!
5.0 Rating
April 7th, 2015
Baby
5.0 Rating
January 2nd, 2015
THE BEST!
he has delivered all three of my girls and he is THE BEST! he doesn't have a problem answering all 100 of my questions per visit, he is very thorough when explaining, and he is very attentive and concerned at all times! love him to pieces and the girls at the front desk are so polite and friendly ! The atmosphere is relaxing and the set up is very nice. You can tell that he is personable because he knows his patients by name as well as their children! I recommended all of my friends to see him and they love him as well!
1.0 Rating
September 17th, 2014
When I was there his staff was nice, but dr. John yelled at me and really scared me. I did not feel like he even cared that I was hurting.
1.0 Rating
November 27th, 2013
Staff needs training
Discourteous staff. Rude and inexperienced medical assistants.
5.0 Rating
January 29th, 2013
5.0 Rating
October 15th, 2012
The BEST OB in Katy
Dr Johns is amazing. I was referred by a neighbor and he exceeded my every expectation. The office is gorgeous, the staff is very attentive and friendly and then you meet the doctor...he is caring, genuine, extrememly knowledgeable and makes you feel like he has all the time in the world for you but the office is hopping. I loved the whole atmosphere and I have recommended to several of my family members and neighbors as well and they all felt the same way I did. I have been going to him now for 6 years and he never disappoints and he delivered 2 of my babies. I would recommend him to everyone.
5.0 Rating
September 19th, 2012
Amazing
Dr. Johns is truly the most amazing doctor I have ever met. I had a difficult pregnancy (high blood pressure, gestational diabetes, car accident, and gall stones). EVERY SINGLE TIME I was hospitalized HE came to examine me HIMSELF. His staff is efficent and kind. Really...I suggest him to anyone looking for an ob/gyn.
5.0 Rating
July 10th, 2012
Great, professional, comfortable,patience, explains everything well don't make y
5.0 Rating
August 2nd, 2010