Rate Now
Share Your Experience
Have you seen Dr. Joseph Jorizzo?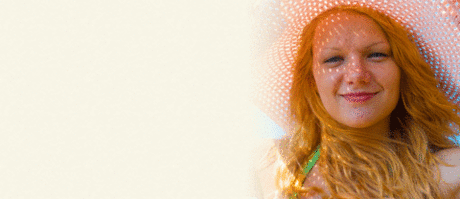 Skin Cancer
Get the facts about skin cancer, including the different types and symptoms.
42 Ratings with 17 Comments
5.0 Rating
August 28th, 2017
Leaves patients hanging
1.0 Rating
March 9th, 2017
Bad, very unconcerned doctor!
I was very disappointed in this doctor. He barely looked at my problem area and told me if it got worse, I could call on a Monday, Tuesday or Wednesday and he would see me then. He prescribed a medicine for me to take which was completely un- related to my problem, and which I did not feel was safe for me to take. Said to make an appointment to return in two to three months. I did not do so and do not plan to see him again. I feel he was very unprofessional and did not spend any time (about 9 - 10 mins) with me. His office staff all seemed to be very nice and were helpful. I do hope he reads the bad comments some people have written and will take steps to improve his attitude.
5.0 Rating
February 18th, 2016
Great doctor!!!
Dr Jorizzo is a wonderful doctor. He was the one the other doctor brought in to originally diagnose me with scabies- scabies i got from being in a hospice with a dying loved one. HE diagnosed me and was also the doctor who told me i am now all clear. His compassion, knowledge and also empathy is a gift. Also his skill as a Dr is the tops. I have not had many good experience with doctors. I have lived with a chronic illness for many years so have been to many, and sometimes even a doctor treating one coldly can be damaging to one's psyche. But Dr. Jorizzo is caring and skilled. He also showed compassion over my dads passing and all i had been through from then getting scabies- a good guy.
5.0 Rating
June 7th, 2015
5.0 Rating
August 1st, 2014
rReview of my visit with Dr Jorizzo
1.0 Rating
January 21st, 2014
Horrible man I hope no one has the pleasure of seeing!
We have been going to Dr after Dr for a year to find a diagnosis for my 2 year old son. Was referred to Dr Jorrizo by an allergist. He walked in the room and never listened to what I said. Glanced at my son but wouldn't look at pictures of his condition that I brought. Basically said he knew what was wrong with my son and anyone who disagreed wasn't believable. He cut me off while trying to explain my child's symptoms. Said " I can show you my textbook." That's not what I was there for. Thankfully he left before punches were thrown and another compassionate doctor came in. Would refer him to anyone. Dr Krowchuk. Very unpleasant experience!!
3.7 Rating
November 23rd, 2013
Overall Good for My Concern
Wow! All I have to say is I'm sorry to all the other patients who had a bad experience with him. If he really behaved in that manner I urge him to adjust. However, I do believe he is very, very effective in some areas of dermatology - but based on these reviews it is clear for a particular issue you should see a particular dermatologist. As broad as the field is, sadly there is that one special doctor that is right. For my concerns, Dr. Jorizzo was a lifesaver. However, I definitely think he would not be a doctor to switch his beliefs very easily based on my experiences with him in trying to try another treatment for a particular issue I had. This may or may not be a good thing. However, he has helped tremendously with the issue I had.
1.0 Rating
November 15th, 2012
Abandonned
Always seemed confident that effective treatment was just around the corner, but nothing he did helped. His examinations of my problem area were cursory at best, and he never actually touched the area, just leaned over and looked at it. was involved in a couple of wrong diagnoses. Ultimately, he threw up his hands and said there was nothing he could do for me.
5.0 Rating
October 24th, 2012
A+
5.0 Rating
July 25th, 2012
I've known Dr. Jorrizzo for many years and he is the best dermatologist ever!He knows what he is doing and is very kind to his patients.
1.0 Rating
July 16th, 2012
dont blieve the hype
rude [but smiling], dismissive, completely unprofessional, bordering on negligent. initial consult of less than 5 minutes with no physical exam ,refusal to listen to anything i had to say, no interest in taking my medical history or reviewing prior blood tests or biopsy reports that i had brought with me. he actually said that"there's nothing those results can tell me that i don't already know" [and this within 90 seconds of walking into the room!] the first thing he does is hand you his card, tells you to call him anytime, and makes a great show at being engaging and approachable. but that intro is most involved he was during the entire visit. in my experience he was arrogant and careless.i would bet that for every patients he helps,there is another left blowing in the wind: misdiagnosed, ignored or sent packing. the other reviewers who took the time to write comments ALL seemed to shared this same experience. this is no coincidence.