Rate Now
Share Your Experience
Have you seen Dr. Joseph Kuntze?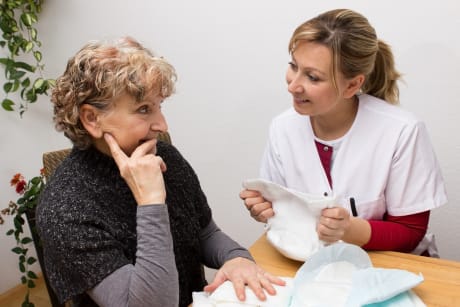 Urinary Incontinence
Learn about the symptoms and causes of urinary incontinence or urge incontinence.
42 Ratings with 17 Comments
4.0 Rating
July 17th, 2016
2visits
I have a urology issue I liked dr kuntze both times A bit hurried. Wasn't tremendously volunteering of information. I believe he is highly skilled but might be a bit short putting up with people who feel they have to know everything (and really cannot) about their particular issue. I get that, and have heard horror stories about many local doctors. I have one myself about an md in Los Osos who I swear must have gotten his credentials from the back of a comic book... I have had a lot more info and connection although brief, and I will do what I think he works best with which is trust. I believe he is skilled.
5.0 Rating
June 11th, 2016
Sleepless in San Luis Obispo
4.0 Rating
April 3rd, 2015
5.0 Rating
August 13th, 2014
Very Knowledgeable
I am shocked to read these other reviews and have to say that they appear to all be old reviews. I found Kuntze to be ontop of his game and funny (in his own way). My friend raved about him so I made an appointment and I was not disappointed. Office staff is also friendly and went out of their way to make sure I had all of my records on file prior to my appointment so all my concerns could be addressed.
1.0 Rating
October 29th, 2013
Beware
1.0 Rating
August 21st, 2013
Glad we went y
3.7 Rating
February 28th, 2013
Doctor Kuenzt appears to be great with children so much so that he tends to talk down to the adults in the room. I feel the same as many of the other reviewers: it's very uncomfortable asking him any questions. Most of the time he talks over your head and is very rushed. I'm not a doctor and shouldn't feel stupid for not understanding medical terminology. If you inquire about things he is vague and quick. I realized today it's because he probably has way too many patients and doesn't know much about my son's condition at all. I realize a lot of doctors overbook themselves and it's really hard to find one that can at least pretend to care. One of our appointments involved Dr. Kuentz explaining a cystoscopy to my 8 year old son(without my consent) and then asking me "why is he so upset?" When my son cried upon hearing a camera would be stuck up his urethra. I give him three stars because despite his flaws he was able to communicate with my son effectively. He wasn't terribly rude just bad bed side manners.
1.0 Rating
February 13th, 2013
NEGATIVE EXPERIENCE
Twice my files/data were interpreted incorrectly by Dr. Kuntze resulting in two unecessary, expensive procedures. The first time I let it go as stuff happens. The second time Dr. Kuntze attempted to deny the paperwork and became defensive. His ego fills the room. I have seen Dr. Kuntze be extremely kind but he is rushed and overworked. He needs to be in one office doing the one procedure he does well and needs a review of his own office practices-mess ups, confusion, miscommunications galore. I located a urologist outside of Dr. Kuntze's group. The contrast in care is that when this new doctor sees me it's clear he has reviewed my file and is prepared to discuss my case. Dr. Kuntze makes remarks that show he hasn't a clue or only just a vague one and has just sprinted in from the parking structure.
5.0 Rating
April 25th, 2012
I have been with Joe Kuntz for more than 10 years through high PSAs, kidney stones, and much, much, more. He is thorough, professional, and kind. Most of all, no matter what the problem he is straight forward with me and helps me maintain my perspective - and sense of humor. I wouldn't go anywhere else.
5.0 Rating
April 5th, 2012
5.0 Rating
September 19th, 2011
Clearly a very busy and high-energy person, he made sure he answered my questions. My advice: come prepared with a list of written questions because you won't have time to "remember" what you wanted to ask. He went out of his way to make my son laugh when he was having a bad day, and for that I'll always be grateful.
2.3 Rating
May 30th, 2011
wow