Rate Now
Share Your Experience
Have you seen Dr. Joseph Lamelas?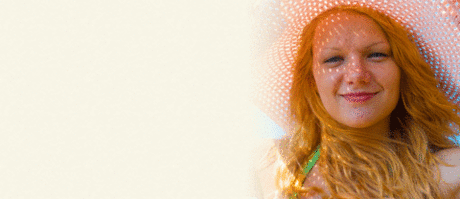 Skin Cancer
Get the facts about skin cancer, including the different types and symptoms.
Quality Rating
Highly Satisfied
54 Ratings with 9 Comments
5.0 Rating
September 23rd, 2017
Aortic aneurysm with valve replacement 1 year ago
I was reading the comments about Dr. Lamelas and I don't understand how some people can rate a doctor with bad reviews because he doesn't have good bedside manners or the wait time to see him is long . This doctor is a genius and thanks to him my husband was back putting up hurricane shutters only after 3 weeks after minimal invasive aortic aneurysm repair with aortic valve replacement. The guy is a genius and my husband is leaving a very happy and healthy life and I thank god everyday for putting Dr. Lamelas in our path . By the way we went to see 3 other heart surgeons and they all wanted to crack my husband 's chest open
5.0 Rating
May 7th, 2017
I had to have my heart valves replaced.in Miami, Florida in 2012 and I was a basket case......I had no family and arrived there by cab from Jupiter, FL Care was the best.....
5.0 Rating
February 13th, 2017
I had minimal invasive mitral valve repair surgery with Dr. Lamelas it went perfect, I would use him again and again and I highly recommend him to anyone need mitral repair.
2.0 Rating
November 4th, 2016
What a disappointment!
The say he is one of the best surgeons in Miami. Perhaps that is why, after two (2) cancellations for two consecutive weeks, the day of the appointment we had to wait three hours for him. And after 2 weeks and 3 hours waiting for him, we only had the chance to talk with him for 3 minutes (his assistant was with us 10 minutes). I got the impression he was exhausted and he just did not want to deal with us anymore. For me it was important to feel he was not just knowledgeable, but also that he would be able to listen to my concerns... That I was important as a human being too. :(
5.0 Rating
July 3rd, 2016
5.0 Rating
April 25th, 2016
The Best
5.0 Rating
March 14th, 2016
One of the best Drs. I've found in S Florida
He saved my life, He was recommended by top Beverly Hills Cardioligist. I met his associates, all caring and great.
1.0 Rating
February 11th, 2015
I do NOT recommend this surgeon. Please read this review.
My cardiologist referred me to Dr Lamelas for minimally invasive Valve Replacement Surgery. The experience was definitely a negative one. 1) The first problem occurred when Dr Lamelas ordered a very invasive pre-op test that I did not need. I questioned the need for this test and called my cardiologist, the cardiologist agreed with me that I didn't need it. Dr Lamelas retracted the order and said he had another patient with the same name and had confused the files. This is frightening!! 2) After I had been taken to the OR, the OR nurse called my family to the waiting room phone to ask if any of them had copies of the tests that had been performed prior to the surgery. Don't they have that before I am taken to the OR? 3) About 8 weeks after surgery my cardiologist ordered an echocardiogram to check on my valve. The Echo shows that the valve is a "mismatch." (That is the terminology on the Echo report.) The valve is not the right size. There are regurgitation consequences to this mismatch. 4) I was never told that I cannot ever have an MRI. Even though I have a biologic valve, there is a small stent in it, which has metal. I should have been told this crucial information during the follow up visit to the surgeon's office. I have to say that Dr LaPietri, who is one of Dr Lamelas' partners, was very good during the daily visits while I was in the hospital. The office staff is hit and miss. Most of them are courteous and professional some are not.
5.0 Rating
October 12th, 2013
Mitral Valve Repair
5.0 Rating
September 25th, 2017
1.0 Rating
August 19th, 2017
4.0 Rating
August 13th, 2017