Rate Now
Share Your Experience
Have you seen Dr. Joseph Oppong?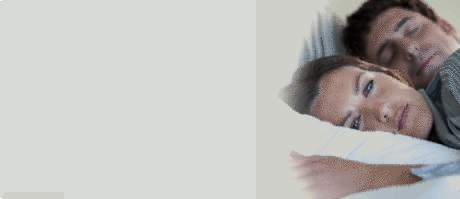 Insomnia
Get the facts about insomnia, including the different types, who gets it, and what causes it.
12 Ratings with 5 Comments
1.0 Rating
January 7th, 2016
The staff is nice however I went for one appointment and was never waited on. The lady behind the desk stated, "oh I see you are still here" after I had already been there an hour. I told her I had never been waited on. All she could say is that I was overlooked, although I was there on time for my appointment. At another appointment, she calls me after I had already left and states that I left my prescription. I was never told that I had one. For my very first appointment, i didn't even know I was supposed to have medication called in. I was asked why I didn;t take my meds to help relax me. Perhaps had you called it in, I would have picked it up and took it the day of my appointment. To make matters worse, Dr. Oppong sends the medication down the wrong leg. When I told him it went down the wrong leg, he said it did? You are supposed to be the specialist! I mean he is a nice guy, but I'm in a great deal of pain. It does me no good when the medication goes down the wrong side. That was it for me. Oh yeah, why is it that they do 3 durg screens on you on your first visit without your knowing as if you are a drug addict or something. When I got my first bill it was $1,300.00. I called and filed a complaint. I'm not a drug addict! Needless to say, I'm no longer a patient.
1.0 Rating
October 12th, 2015
1.0 Rating
December 29th, 2013
Do not waste your time
After my original PM doctor stopped taking my insurance, this was one of the few I could find nearby. I did my discharge paperwork with my prior doc and filled out all the required paperwork with this office. I did the urine screen. I went to my appointment and he said I was not in pain, insisted on injecting me despite my kidney disease that does not make me a candidate for these injections and that I have been misdiagnosed. I was advised that my orthopedist was wrong among other things. Long story short, he said he doesn't prescribe meds (I signed the contract) and that I need to go to PT (which I do). Arrogant, unprofessional, condescending and inappropriate.... Standard of care???? I Don't know how he is In practice. I also was *diagnosed* in 5 minutes as "pill Dependant". He knows nothing about me and didn't even prescribe anything. Do not go here.
5.0 Rating
February 5th, 2012
Great Doctor
1.0 Rating
December 18th, 2011
Beware this doctor
This doctor initially came across as caring and knowledgeable but I quickly learned that he's not at all. I went to him limited pain-management after one back surgery and before my next one. He refused to prescribe pain meds even after both my therapist and psychiatrist cleared it. Plus, I've been prescribed them 2x already after for a limited duration without no problems. He also really botched an epidural on me - one of the worst experiences of my life! Plus his nurse pushed ativan on me before the epidural even though I'm not supposed to take it. He had me try every non-medication type of pain relief but still wouldn't help me after all of those options failed. Ironically, the MRI he ordered was initially denied because he refused to prescribe a very limited amount of pain meds. After the initial visit, he treated me in a patronizing and condescending manner every time! BEWARE!
5.0 Rating
October 1st, 2015
5.0 Rating
August 14th, 2015
5.0 Rating
July 29th, 2014