Rate Now
Share Your Experience
Have you seen Dr. Joseph Raviv?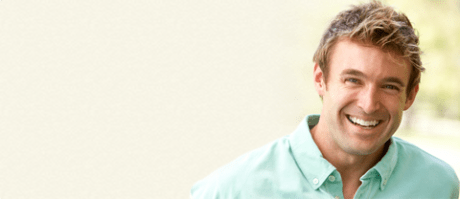 Seasonal Allergies
Get the facts about seasonal allergies, including the different types, symptoms, and doctors who treat it.
27 Ratings with 13 Comments
1.0 Rating
September 23rd, 2017
Terrible ENT
My experience with this doctor was nothing short of horrible. I visited him a year ago, with complaints of mild but chronic sinus congestion, and he offered me rhino septoplasty and functional endoscopic surgery. The surgeries he performed, however, made my congestion much much worse. I visited him several times post surgery, to figure out why my nasal breathing had worsened. The only thing Raviv said he could do was refer me to a plastic surgeon who could reshape my nose. The plastic surgeon I visited offered me surgery that would increase the diameter of my nostrils, by infusing rib cartilage grafts to my nose, therefore giving me a large broad nose, that mismatched with the figure of my face. The surgeon also mentioned how the surgery would not be covered by my insurance and I would end up paying a tremendous amount of money for it. I therefore couldn't accept this procedure. Now, because of my visit with Raviv, I am never able to breathe out of my nose. My sleep and health suffers, and my life is ruined. Raviv does not deserve to practice. I am writing this review in to deter other people from ever seeing him.
1.0 Rating
September 17th, 2017
Worst experience ever
1.0 Rating
September 16th, 2017
Terrible
Don't trust this doctor. He will perform surgeries on you that are unnecessary, and will further complicate the situation. He performed a septoplasty on me, in addition to FESS. The septoplasty, however, was not necessary, and made my situation worse. When I mentioned that to him, he refused to do a revision septoplasty, claiming that too much time had elapsed, and now I have to live with it. There are better ENTs in the Northshore area.
5.0 Rating
June 8th, 2017
Wonderful surgeon & great doctor!!
Dr. Raviv performed an endoscopic sinus surgery on me to help treat my Graves' eye disease, and I had a wonderful experience. He is a caring, genuine, great doctor who has a really nice team around him, and I was absolutely thrilled with the results post-surgery. He came highly referred to me by Dr. Tamara Fountain, and between the two of them--they were my guardian angels. Dr. Raviv took what was initially a scary experience and made it incredibly positive, and I'm so grateful to have had him as my surgeon. I highly, highly recommend him.
1.0 Rating
December 5th, 2016
I did not have a good experience with Raviv. I visited this doctor two years ago with complaints of chronic sinus congestion. He offered me endoscopic sinus surgery, without elaborating on any of the costs, complication, or the lengthy recovery. At the time, I was desperate for relief, and therefore accepted the procedure. However, the surgery only made my congestion worse, and every time I followed up after the procedure, Raviv did little to figure out the reason(s) as why things had become worse, rather than improving. In the months after the surgery, I visited Raviv's office multiple times, trying to figure why my congestion seemed to get worse after the procedure. But all Raviv did was spend about a minute or two looking at my sinuses with an endoscope, before concluding that he couldn't find any problems related to the surgery, and that my congestion must be related to allergies or something else. Obviously, this wasn't the case. That fact that my congestion only worsened after the surgery indicates that the surgery itself must have had a negative effect on my sinuses. I also mentioned to Raviv that I had been allergy tested before, and the results indicated I wasn't allergic to anything. But rather than fleshing out the reasons as to why the surgery had been ineffective, perhaps with a detailed cat scan and X-rays analysis of my inner sinuses, he briefly, and half-heartedly looked through an endoscope, that could only reveal inner regions of my nostrils. He then tried to attribute the problem to my "nonexistent allergies", perhaps to hide the fact that he might have botched the procedure, worsened my situation, and even been negligent in his responsibilities as a surgeon. Furthermore, for every single follow up session after the surgery, I was billed an additional $500, even though nothing was revealed about my situation. I still suffer from chronic sinus congestion, two years later, and my experience with Raviv only made things worse for me. I am currently working with other ENTs to address my chronic problem. Raviv is clearly more concerned about making money, rather than actually helping his patients. If you have chronic sinus issues like me, find a different ENT.
1.0 Rating
November 20th, 2016
I went to visit this doctor, two years ago, with complaints of chronic sinus congestion. He performed endoscopic sinus surgery, and since then my congestion has only worsened. I also followed up, multiple times after the surgery, to see why my congestion hadn't improved. Every time, the doctor took about 30 seconds to look into my nose with and instrument, and told me there was nothing wrong he could find from the surgery. Yet he also charged me $500, for every follow up session.
5.0 Rating
August 9th, 2016
Complete Care from Joseph Raviv, MD
5.0 Rating
September 12th, 2013
Exceptional surgeon!
Dr. Raviv is an exceptional surgeon. Last year he reconstructed my sinuses and deviated septum because I had chronic sinusitis (complicated by an immune condition). My life has changed for the better! I am free of the constant sinus infections and even sleep better. The surgery took longer than expected on an already long day, but Dr. Raviv went the extra mile to make sure mine was done with the best possible outcome. I am amazed at the results and will always be grateful to him! I also really appreciate his follow-up care and that he's so willing to consult with my team of doctors in an ongoing way. He's also responded quickly by email through NorthShore Connect (online medical record system). Also, his staff is great -- really personable, kind, and efficient (both at Northbrook and Evanston). If you're looking for a surgeon who has the highest standards, Dr. Raviv is the one!
2.3 Rating
August 30th, 2013
Highly skilled, but bedside manner lacking
Dr Raviv seems excellent technically, but he can be rather brusque and does not come across as terribly caring. He also uses an expensive scope procedure at every visit, which other ENTs I have seen do not do, so does not seem too necessary.
5.0 Rating
November 24th, 2012
5.0 Rating
April 23rd, 2012
Knowledgeable Professional
5.0 Rating
March 25th, 2011
Great Doctor!