Rate Now
Share Your Experience
Have you seen Dr. Joseph Strauch?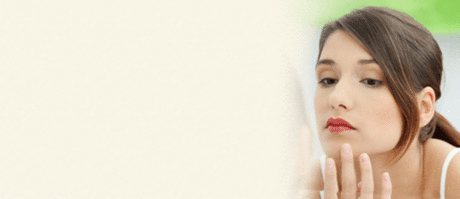 Acne
Get the important facts about acne, including the different types and what causes it.
38 Ratings with 15 Comments
2.0 Rating
January 29th, 2016
Agree with Santosh's review
1.0 Rating
May 5th, 2015
Extraordinarily painful removal of basal cell. Let a significant scar on my forehead.
1.0 Rating
August 16th, 2013
Terrible doctor. He removed mole on my daughter's back but the suture was poorly applied. She is left with big scar for the rest of her life because according to the plastic surgeon this cannot be fixed.
2.3 Rating
July 26th, 2013
Not bad, not so good
The reception was kind of okay. They pasted all instructions on the glass were chatting mostly with themselves, and never bothered to attend the patient. So, anyone walks in, please read the instructions on the glass and act. Coming to the doctor, he seemed to be in a bit of a hurry. He asked about the skin problem, and immediately started with the diagnosis. He has so much experience that he did not want to explain the problem in details. On the whole, it wasn't a bad experience, but it was not a satisfied one as well. I'm now looking for a doctor elsewhere.
5.0 Rating
July 11th, 2012
Great Doctor!
I have been debating whether to get a Botox treatment for years. I finally decided to take the plunge after meeting Dr. Strauch. He was the first doctor to really explain the whole procedure, pros and cons, with no pressure at all. I can happily say that I went through with it and could not be more thrilled with the results. Any other procedure I may consider in the future will only be with this man.
5.0 Rating
July 11th, 2012
I had such a wondferful experience at Dr. Strauch's office. He was so kind and thorough at the visit and his treatment was excellent. I would recommend him to everyone I know.
5.0 Rating
July 10th, 2012
Dr. Strauch helped me deal with a skin condition that I've been struggling with for years. I've been to doctors all over the tri-state area, and finally a friend recommended Dr. Strauch. The people in his office were really nice and I didn't have to wait too long for an appointment. Can't believe the solution was around the corner all this time, right in Highland Park! Thank you Dr. Strauch.
5.0 Rating
July 5th, 2012
A very good dermatologist experience
I was just by Dr. Strauch and cannot say enough about what a great experience it was. I was very nervous about something on my skin and Dr. Strauch was extremely sensitive to my fears. He explained everything calmly, diagnosed the problem and the creams that he gave me had the condition fully healed within days. Thank you so much Dr. Strauch.
1.0 Rating
April 3rd, 2012
Don't visit this doctor
1.0 Rating
February 29th, 2012
Dr Strauch is an absolute waste of time. I went there for a complete examination of moles, freckles, and any affects of sun damage to my skin. I am concerned about skin cancer from the sun. He barley looked at me. No one asked me to remove my clothes. I had to ask him to look at my back. He didn't look at any part of my body that wasn't exposed. He spent less than 60 seconds with me. I was shocked. It was not even worth the travel or co-pay. I definitely do not recommend this doctor.
5.0 Rating
February 24th, 2011
5.0 Rating
November 18th, 2010