Rate Now
Share Your Experience
Have you seen Dr. Joseph Tobin?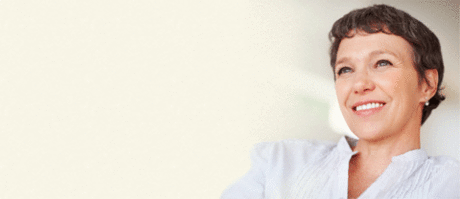 Fibromyalgia
Get the facts about fibromyalgia, including the symptoms and conditions that may be related to it.
Quality Rating
Highly Satisfied
30 Ratings with 16 Comments
5.0 Rating
July 15th, 2017
5.0 Rating
May 28th, 2017
Efficient Caring Surgeon and Staff
5.0 Rating
September 13th, 2016
knee replacement
I was new to Hilton Head and needing total knee replacement was on the order. I was fortunate to find Dr Tobin and his capable staff to assist and perform he surgery. Dr Tobin has been hugely helpful in the followup and rehab process to better wellness. I have lost 25 lbs and ride the bicycle 15 miles a day now 3 months after. I could not be happier or refer anyone better
5.0 Rating
August 1st, 2016
Thanks Dr. Tobin, you have done three surgeries on me, all have been excellent, was in last week, just for a check up, I had gained some weight, you took the time to discuss this with me, kinda chewed me out, I needed that, to much weight is bad on joints as you get older, I am now back on my diet and will be at my goal Nov 1st
5.0 Rating
November 24th, 2015
Being in the Medical field myself, I am often very picky about my physicians. After moving to the Hilton Head area, I had no idea who to see for my shoulder pain. I was not disappointed in Dr. Tobin's care nor was I disappointed in the staff who are professional and caring. With many choices in health care, I am not disappointed at all for choosing Dr. Tobin's practice.
1.0 Rating
July 9th, 2015
Dr Tobin was very condescending to me. I went for my foot & the 2 times I saw him, he didn't even touch it. He gave me 2 different things to wear for it that I easily could have bought at Burkes myself. I went to him so he could help me and he did & has not. Is he a Dr or a medical supply representative? I will never go back & highly suggest others do not.
5.0 Rating
February 17th, 2015
Long time patient
I highly recommend Dr. Tobin. According to the operating room nurses he ties a knot better than anyone else. He has preformed four joint replacement procedures on me. Two knees, a shoulder and a hip. All parts are working well. I am 88 -still active and Happy as a lark! Dr. Tobin is a very good surgeon.
5.0 Rating
January 14th, 2014
Treatment and Results
I met Dr. Tobin on the recommendation of the hospital where I had gone for emergency treatment after a serious fall. The pain was intense with much internal bleeding and I was to learn later from Dr. Tobin that I had badly torn much of my rotator cuff. My first appointment was abruptly short as Dr. Tobin examined me very quickly and advised I would have to wait until the bruising subsided. Frankly, I wanted to ask more questions at the time and was a little miffed. Then I realized how busy he was that day with a waiting room full of patients who needed attention more than I did. From that point on, after two surgeries and physical therapy over the next year and a half, I got to know Dr. Tobin much better. I found him to be very professional, very encouraging and full of hope for my condition (in spite of my age). I had arrived at his offices unable to lift my arm. Today I am back playing golf, back to boating, and generally can do most things I could do before my fall. The results have been beyond my expectations. I had once told Dr. Tobin, rather forcefully, that, "I wanted my arm back!". He made no promises at the time, but he sure delivered! Thank you.
5.0 Rating
October 6th, 2013
back in the o.r. with dr. joe
r ecently i required carpel tunnel surgery so,of course, i turned to dr.joe to be my cut man, as he has chopped and sawed on me for a while now.a previous lung reduction operation prohibits me from being sedated and i was scared to death! dr.tobin and his team were incredible! they actually had me laughing at their tales in the o.r. during my procedure. the professionalism,care,and kindness given are truly a credit to the field. i cannot praise joe tobin enough and reccomend him to anyone in need of an orthopedic expert.
5.0 Rating
July 17th, 2013
A sense of urgency, but always looks at all the options
Joe Tobin is a professional DOCTOR, not just a surgeon. When I needed urgency, he gave me urgency by arranging for a same day MRI for my torn rotator cuff; he then rearranged his surgery schedule to get me in the OR in 5 days. I've needed the other rotator cuff repaired since then, and a knee scoped, so surgery is what I anticipate. When I needed his professionalism, he gave me that professionalism. Recent pains in a shoulder convinced me I needed more surgery, but Joe insisted that I try more physical therapy first. He was right and I was wrong! Thank you DOCTOR Tobin.
5.0 Rating
July 15th, 2013
Dr Tobin
Dr Tobin has cared for my and my wife's orthopedic needs for over ten years now. I have had exceptional care from him each time. I was happy to have him not push for surgery, fixing my orthopedic problems with a combination of joint injections, oral medications and physical therapy. Surgery would have been the final option in his open discussions about my maladies, but thankfully, were well treated and did not require surgery.
5.0 Rating
July 10th, 2013
Knee surgery-went so well
Nearby Doctors

Dr. Joseph Tobin is similar to the following 3 Doctors near Hilton Head Island, SC.