Rate Now
Share Your Experience
Have you seen Dr. Joseph Trasmonte?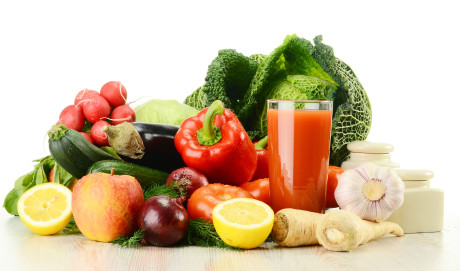 Type 2 Diabetes
Type 2 diabetes is a chronic disease in which your body is unable to maintain a normal blood sugar (glucose) level.
30 Ratings with 7 Comments
5.0 Rating
November 2nd, 2016
Dr. Trasmonte is one of the best . But he needs a whole new staff They are not doing their job . You can call all day no answer leave a message never get one back. I wish you could contact him directly by and email because most of the calls and messages are very serious Kids might just need Med or make and appointment but no one ever returns calls or messages
4.0 Rating
October 21st, 2016
Awesome Dr.
I really like Dr. Trasmonte, He is a caring Dr. and he treats my little girl like she was his own, He is very knowledgable and he takes good care of my daughter. I would recommend Him highly. My little girl has been to two other Neurologist and none of them really showed the professionalism like Dr. Trasmonte does and none of them really seem to care about my little girl like He does and He takes time out to listen and answer your questions.
5.0 Rating
January 15th, 2015
Seems Nice and Helpful
We were referred to Dr. Trasmonte from our doctor, already heard good things about him. The office was small but clean, staff was pleasant and we did not have a long wait time. He reviewed our paperwork we brought and explained what his diagnosis was and ordered further testing MRI, has a plan and plans on doing some follow up. Took time to answer question and even sent the findings to our emails. They set us up with their Online records and service where I can get information of our visit, procedures, medicines, etc... and it also has an iPhone and Android app. Overall I am pleased, but this was our first visit.
1.0 Rating
April 5th, 2012
Impossible to get in contact with anyone working at the front desk to make/cancel/confirm appointments. No call back after leaving messages. Waited for well over an hour. Office is disgusting. Waiting room is dingy and dirty. Exam room is just as bad. Needs a coat of paint and a mop. Doctor Trasmonte seems to listen and take time with patients, explaining findings etc. cannot recommend overall though.
1.0 Rating
September 17th, 2011
He is horrible. I started having problems when I was 17. I went to Dr. Trasmonte because I'd heard he was good. He misread my MRI and told me my EEG was normal. I found out later he hadn't even looked at the EEG. Because of this, it was 3 years before I was finally diagnosed with epilepsy. The doctor who diagnosed me said I had "classic" symptoms. His negligence and lack of knowledge are astounding.
1.0 Rating
September 23rd, 2010
Unprofession staff
5.0 Rating
February 1st, 2010
Our hero
Dr. Trasmonte evaluated our daughter and reviewed the lab, radiology and physician reports we brought with us to our first visit. He came up with a plan and altered her meds to try to see what would work for her. A week later she was hospitalized with additional symptoms and after reseaching everything he came in with a diagnosis. Another hospital stay later and he had a treatment plan. We went to a specialist out of state and came back to Dr. Trasmonte so he could resume care of our daughter. Several more hospitalizations and he identified a seperate more life altering diagnosis. He was the only one who looked at all her symptoms not just the ones that were causing the most problems. He now has her on a treatment plan that should really give her a better quality of life.
5.0 Rating
May 12th, 2017
5.0 Rating
April 27th, 2017
2.0 Rating
March 26th, 2017
5.0 Rating
November 29th, 2016
1.0 Rating
October 31st, 2016