Rate Now
Share Your Experience
Have you seen Dr. Joseph Urash?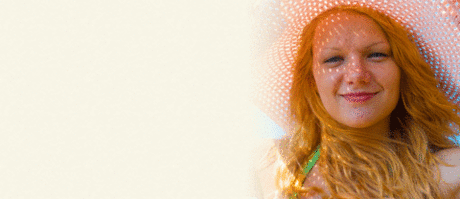 Skin Cancer
Get the facts about skin cancer, including the different types and symptoms.
21 Ratings with 7 Comments
5.0 Rating
December 25th, 2016
No Complaints
5.0 Rating
March 8th, 2015
Great Doctor!
5.0 Rating
December 23rd, 2013
Very Fine Physician
Dr. Urash & nurse Sharika are exemplary in their demeanor, warmth, etc. it was not one of those get 'em, get 'em out experiences. While it was business from a professional perspective, I was treated like family. They both were informative and endearing, if I may be granted the use of that description.
2.3 Rating
February 13th, 2013
Tried to call and schedule an appointment with Dr. Urash - It was impossible. I insisted that I wanted to see him and would take his next available appointment - the receptionist cut me off in mid-sentence with a NO he's booked for months you can see - so and so. I said NO I would like to just get Dr. Urash's next appointment regardless of how far out it is. She said NO he's booked out for MONTHS you can see Amber....well I don't want to see AMBER....I said fine I'll go somewhere else. Guess she was fine with that because she didn't try to fix it. WHEN you get to see Dr. Urash he is a very kind and accurate doctor, but guess I'll never know because I can't get in to see him.
1.0 Rating
May 16th, 2012
Upset Patient
Im writing this not to downgrade Dr. Urash, but to make people aware its ok to seek a second opinion. My father went to Dr. Urash at the end of last summer for a small growth on the corner of his mouth, it looked like a pimple. He was given some cream for this growth and was sent home. When he went for his follow up appointments over a 9 month period of time the growth was frozen and had blue light treatments several times but no biopsy was ever done. My father asked this doctor over and over to please take this off of his lip because through all of the treatments the growth kept getting larger and larger. He decided to get a second opinion and a biopsy was done at that time. Within two weeks of getting the second opinion my father was diagnosed with Melanoma cancer and had surgery at Duke University. They had to remove half of his lower lip and all of the skin below it to the bottom of his chin. They had to perform reconstructive surgery to repair his face. His bottom lip will never have any movement when he is talking. Melanoma cancer can get into your blood stream and lymph nodes and is deadly. Thank God they were able to get all of the cancer and it wasnt in his blood stream or lymph nodes. If Dr. Urash would have done a biopsy last summer my father would have never went through this. It could have been removed and sewn up with approximately 2 stitches. Please seek a second opinion if you are ever in doubt, it could save your life!
1.0 Rating
June 18th, 2010
Tough to get an appointment--pushes patients off on PA
Nearly impossible to get an appointment to see. Pushes patients off on PA. As a new patient, I called to schedule an appointment--and was told the only opening was with one of his 2 PAs. When I called to scheduled a follow-up, I was told the only openings were with the 2PAs--TWO MONTHS later. Does anyone actually see the physician?
5.0 Rating
May 21st, 2009
I love my dermatologist.
Very sociable. Vikings Fan. He freely shared his personal copies of Viking Update with me to read while I was waiting. Great all around guy. Plus, he has accurately identified several "concerning" moles which proved to be dysplastic, and removed them with minimal scarring. Also, he always defers to my judgment on surgical matters. He recommends, but does not push, allowing me to wait until I am ready.
3.0 Rating
July 24th, 2017
4.0 Rating
February 28th, 2017
5.0 Rating
December 25th, 2016
5.0 Rating
December 6th, 2016
5.0 Rating
December 6th, 2016