Rate Now
Share Your Experience
Have you seen Dr. Josh Randall?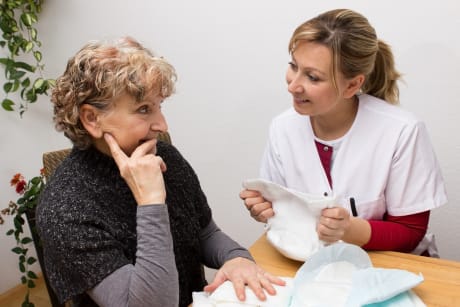 Urinary Incontinence
Learn about the symptoms and causes of urinary incontinence or urge incontinence.
65 Ratings with 30 Comments
5.0 Rating
June 8th, 2017
1.0 Rating
November 9th, 2016
Dr. Randall was a great doctor and I had no issues with him. He spent time with me. Talked me through everything, and did a great job. I felt comfortable with him which is why I did the surgery with him. Now his staff was not friendly. They expected me to be understanding and flexible, but they were nothing like that. They were rude, disrespectful, and belittling. I was told many time I was not a crucial case and there was more important case that needed there attention. I was unable to get a hold of the scheduling department for 3 weeks I left messages. So I made an appointment with the doctor. I paid to go in the office to have a visit to discuss why no one had called me back after 3 weeks to schedule my surgery. Not even a courtesy call of we are working on it, or an update. Dr. Randall pulled the scheduler in to talk with me face to face. I was apologized to and told I would have surgery that Thursday and she would call me in an hour with all the info. No one called. I called the next day to leave a message, and the same the following day. My family is all sitting on hold on because I don't know anything. I go into Dr Randall's office Thursday asking where I am going it's surgery day. The scheduler couldn't even be bothered to come talk to me. More time goes by. No surgery, no info. My family is asking what is going on. I call many more times. I talked to dozens of people. Spend many frustrated hours on the phone calling again and again. Getting transferred over and over. Being told they can't do anything so what do I want. Then all a sudden a break through after using the f word and offending a staff member I find out I am on the schedule for surgery and I have a 16 hour notice. I scramble to get someone to pick my kids up from day care, get the time off, my husband takes time off. Then find out I am cancelled and rescheduled for the next day. Unsure if this will go through I have everyone on stand by and end up having to uber to the hospital because my husband couldn't get off because already did the day before. I finally made it and was able to get the surgery done after 2 frustrating months with Dr. Randall's staff. A long hard look needs to be taken at the staff and an even longer one at Diane the office manager for letting this happen. I do not recommend Dr. Randall's office until he can get a proper staff with respect and actual customer service skills. I would never want someone else to go through what I did.
1.0 Rating
February 29th, 2016
1.0 Rating
November 16th, 2014
1.0 Rating
November 10th, 2014
1.0 Rating
July 9th, 2014
1.0 Rating
May 14th, 2014
Stay away from this guy
He caused my wife to many problems for years
5.0 Rating
April 19th, 2014
Business Owner
Wow .. reading the comments, there seems to be one angry person - must be a competitor! LOL Look for dirt, you'll find it - look for happiness, you'll find it. Anyway - Dr Randall is a great doctor! Personable, refreshing, and great at explaining what's going on with your issue. I've always had a pleasant experience with him and the staff. I highly recommend Josh Randall as your Urologist!
1.0 Rating
October 20th, 2013
dont wzste your time
1.0 Rating
August 6th, 2013
No time for you
Never mind the nice letter on his wall saying "You can always call me." He doesn't keep commitments to follow up and doesn't return phone calls when you try to follow up yourself. I'm no stranger to doctors. I know it doesn't have to be this way. I have found a doctor who has time for me.
5.0 Rating
July 2nd, 2013
Excellent experience
Dr. Randall did my vasectomy in his Mission Viejo office about 2 months ago. I was worried and anxious about how things will be, healing course and any complications. I read different reviews, and I was really worried. He was so knowledgeable and thorough in my assessment. Operation was done under local, and it was uneventful and smooth. After about a week I was almost back to my routine activities without any pain. I am really impressed by his bedside manner and his office staff. I recommend Dr. Randall without any hesitation.