Rate Now
Share Your Experience
Have you seen Dr. Joshua Katz?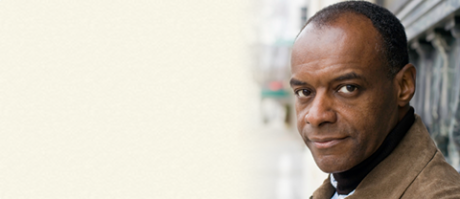 Colonoscopy
Get the facts about colonoscopy, including how and why it's done and doctors who perform the procedure.
53 Ratings with 26 Comments
1.0 Rating
June 30th, 2017
Bad news
5.0 Rating
December 5th, 2016
Dr. Katz is an AWESOME doctor and I would highly recommend him to anyone. Before I went to see him, I was hopeless and depressed from what I had experienced from my last surgeon. Dr. Katz examined me and the next thing you know he came up with a plan to help me... He is truly a life saver in my eyes
1.0 Rating
August 8th, 2015
1.0 Rating
July 22nd, 2015
Would not recomend
He might be a great surgeon, but he and staff can't keep appointments, waites over hour should be expected. Once we went to office and he Wasn't there for 4 hours. We didn't wait. He is arrogant & does not give patients full information on how the surgery will change their life. He just likes to do surgery.
3.0 Rating
July 9th, 2015
The good the bad and the ugly
Dr Katz appeared to be a very knowledgable surgeon. With one big problem- his temperament . He was impatient and cross. Almost offensive. People go to a doc for help,. This one could use some extra training in doctor patient relations. I want to be focused on the reason I came. Not about slamming the doc into the wall! He should go work in ER in westchester county, NY. In the Bronx for a year or two.
5.0 Rating
July 5th, 2015
BEST COLORECTAL SURGEON AROUND
Dr Katz cares. He is a wonderful person and has the best bedside manner. Dr Katz is a professional who did a wonderful job taking care of me over the last year His expertise enables me to be almost 100 per cent healed after his care with great healing and no infection. He is conservative in his care, and spends time listening to you. He is the best colorectal surgeon I have found, and will see him in the future. He is more than a good doctor. He is like a member of our family. His staff is wonderful and very flexible. It was very easy to make an appointment, and they work with you in scheduling appointments. He was recommended by my GI doctor who is also very good.
5.0 Rating
April 21st, 2015
Highly recommended
Dr. Katz preformed my husband surgery on an anal fistula. The surgery was quick and he did such an amazing job that my husband healed up fast and it now it is like it never happened. Great bedside manner and it was a smooth process all the way around! I also want to note they made sure they gave him enough pain meds to ensure his surgery and healing was as pain free as possible!
5.0 Rating
February 27th, 2015
1.0 Rating
October 17th, 2012
5.0 Rating
October 8th, 2012
I could not say enough good comments about this Dr!!!
I could not say enough wonderful things about Dr Katz. He took me same day as a "second opinion". Spend a lot of time with me discussing my issue and giving me suggestions. He did NOT recommend surgery as my "rushed" previous Dr. pressured me to do. I would recommend this doctor HANDS DOWN!! Please trust me on this. I have seen many specialists for a variety of reasons. This Dr is very professional and very friendly. He has a new patient! THANK YOU Dr Katz! You saved me from unnecessary (rushed) surgery! Wonderful bedside! I was so worried when I saw him for my second opinion. Outcome was VERY different (almost scary to be honest what the first Dr recommended!).
5.0 Rating
August 6th, 2012
Amazing Surgeon
Dr. Katz is a very caring doctor and exceptional surgeon. I was referred to him by another gastroenterologist who had used him personally. That made me feel very comfortable in scheduling the appt with him in the first place. He takes the time to explain things in a very simple manner that can be understood by any layman and leaves a lot of the medical jargon out. He preps you well for the surgery and for post-surgery. I was very uncomfortable with my condition and he put me at ease. I was able to relax and fully explain personal details without judgement. But the true testament to his skills was the result of my surgery. Perianal surgery is scary!! But I didn't have any of the possible adverse effects occur. I HIGHLY recommend him.