Rate Now
Share Your Experience
Have you seen Dr. Joshua Oneill?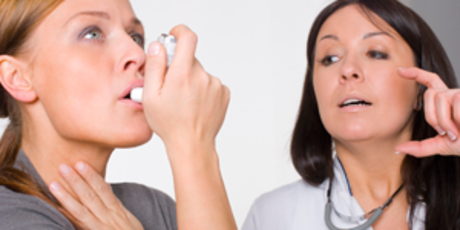 Asthma
More than 22 million Americans of all ages have asthma. Prepare to talk to your doctor about symptoms, diagnosis and treatment options.
22 Ratings with 10 Comments
5.0 Rating
February 22nd, 2016
5.0 Rating
April 22nd, 2015
compassionate MD
2.0 Rating
April 11th, 2015
Unhappy
I took my daughter to Dr. O'Neill for about a year. He mistakenly misdiagnosed her skin condition as something not serious. It didn't clear up and actually got worse after treatment, he explained that I probably didn't treat her correctly and instructed me to treat her again using the same harsh medication. After the fourth trip back he again suggested I treat her yet again. He never suggested a referral to a dermatologist. My gut instinct told me something was wrong so I sought a second opinion. I am so glad I did. She needed a biopsy and required months of follow up after a correct diagnosis. Had i continued to listen to Dr. O'Neill my daughter would have contined to be put through tough unnecessary treatment. I would just caution yourself before using this doctor. I've heard a few good things about some of the other doctors at this clinic and thought about switching to one of them. However, I was afraid that Dr. O'Neill might be on call on a time that I needed something and did not want to take that chance.
5.0 Rating
March 20th, 2015
great Dr
1.0 Rating
January 16th, 2015
Not good
The office atmosphere is more like a cattle call. I Used this office for a year with two boys that had asthma and other issues. Needless to say we were in the office or I was calling all the time. This doctor acted as if he had no idea who we were each time we came in. Each time I had to tell him what medications my boys were on and what testing they have had because he simply had no clue and asked me himself. His staff is not very child friendly either. You can tell that they were there to just punch a clock. I have since found another pediatrician who is kind and compassionate. If you have a bad feeling act on it. Im so glad I did.
5.0 Rating
December 3rd, 2014
5.0 Rating
October 22nd, 2014
1.0 Rating
October 8th, 2014
Awful!
I am so terribly upset with this clinic and doctor. My daughter 5years old is terrified of shots. She received four at this clinic before the start of kindergarten. The nurse injected did not seem like she belonged in pediatrics. Very rough. Dr. O'Neill does not appear to be sympathetic and asks me questions about her that he should already have in her chart. I just received a letter from the school stating that my daughter was behind in her immunizations and I just found out that this office forgot to chart them in the system. So there is absolutely no record! She will have to go through another round unnecessarily!! I would NOT use this doctor!
1.0 Rating
August 23rd, 2014
Not what I consider a doctor
My husband and I are both in the medical field. He is a physician and I am a nurse. We moved to Arkansas and were in need of a pediatrician for our 6 children. Not sure where to go since we were new to the area we went to Dr. O'Neill. Even though he saw our children several times he acted like he had no knowledge of them. Asking how much medicine was prescribed misdiagnosing a skin lesion. Each time he would walk in the room he acted like he had not even reviewed the chart and he introduced himself like he had never met us before. More importantly the staff is not very child friendly. They did not even enter my children's vaccines into the state registry and shot records so there is no way to track what vaccines they have received other than our word. Do not make the same mistake we have by using this clinic. Unprofessional, not knowledgable and unfriendly.
1.0 Rating
October 5th, 2016
5.0 Rating
June 30th, 2015