Rate Now
Share Your Experience
Have you seen Dr. Joshua Golden?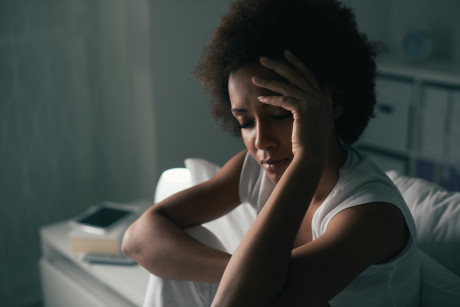 Bipolar Disorder
Get the facts about bipolar disorder, including the different types and symptoms of each.
44 Ratings with 15 Comments
1.0 Rating
January 17th, 2017
Corrupt- abuse of power. Doctor/ physician
I saw Dr. Golden for over 2 1/2 years. Over the course of 2 1/2 years he treated me as if I were inferior. I spent thousands of dollars for opioid treatment to which illegally went into his pocket. He does not care about his patients and admits an aura of never being wrong. I would never wish for anyone to be treated by this person.
1.0 Rating
December 29th, 2016
Dismissive, rude, arrogant, lacks empathy.
Dr. Golden is arrogant, rude, dismissive, and does not listen to patient concerns. I had an extremely bad withdrawal syndrome from one of my meds and he told me I was exaggerating. He knows everything and you know nothing, including how YOU feel. His wait time is ridiculous, the office is hot and stuffy, and his receptionist is neither friendly nor efficient. Do yourself a favor and see another doctor.
1.0 Rating
July 5th, 2016
STAY AWAY
1.0 Rating
May 17th, 2016
Horrible/Never go back
the office reeks of cigarettes and the receptionist is very very rude. As far as Dr. golden he is extremely rude and does not care about his patients at all. Any normal appointment with any other physiatrist lasts 30 minutes to an hour but his appointments last 5 minutes tops. He's one of the rudest people I've ever met and his confedentiality he has with minors is compleatly unexpectable
1.0 Rating
February 8th, 2016
Dr Golden is extremely unprofessional. He has no bedside manner at all. Also, my daughter who was 13 years old at the time. He basically told us she could no longer be a patient of his as she missed one appointment. Which was very difficult as she is depressed with severe anxiety she couldn't see her therapist at the time either. "Erin" who is his daughter, has no sympathy, People skills and she's rude. His wife the big and tall woman is just as bad very rude she runs the Sharon office when Erin is out and typically works at his Attleboro office . it blows my mind how they stay in practice. Hire professional secretary's and not family members who don't know how to treat patients that are struggling.
1.0 Rating
February 6th, 2016
1.0 Rating
January 19th, 2016
1.0 Rating
December 17th, 2015
Horrible, Unsympathetic person. I don't like to use the word Doctor as I feel he doesn't deserve that name.
Dr. Golden really needs to get out of his line of work! He is non sympathetic to his patients. He will not listen to how the patient feels, rather tell the patient how he feels they feel. He consistently ismPUSHING strong medications on his patients, AMD if you ask to be weened down from anything he gives you he plain out refuses. I had an incident where I spoke to him about my concerns about ALL the medication he had a friend of mine on. He refused to really listen to what I had to say, and guess what? My friend died from too many pills! DR. Golden will keep,you on these meds so he can continue to bill you as a patient! And then of course we have the new LAWSUIT that was brought upon him for claiming false reports to insurance companies in witch he is being fined very largely as we speak. Horrible Dr. If your looking for experience DO NOT GO TO DR. GOLDEN!!
1.0 Rating
November 13th, 2015
Quack
2.3 Rating
April 17th, 2014
Dr. Ok -Office Staff Horrible
Dr. Golden does take some time to get used to. He can come off as rude or arrogant at first, but it takes some time to warm up to him. His office staff is another story. "Erin" is horrible. She is rude, lazy, un- educated and seems to be put out when asked to do anything that her job description would entail. She has ZERO patient relations. She should have been sacked long ago. She is useless and does not belong in the medical field.
1.0 Rating
November 19th, 2013
staff not friendly dr. rude
1.0 Rating
June 6th, 2013
Run the other way...
I wouldn't send my worst enemy to this "doctor". He was rude and dismissive, all the patients waiting looked overmedicated, discouraged, or disinterested. He said I should go off all medications and try an over the counter med. or a sample he sent me home with. When I opened it, it had already been opened. The whole experience with him was very uncomfortable and unpleasant. I had a hard time trusting anyone in that field after seeing him.