Rate Now
Share Your Experience
Have you seen Dr. Joshua Rosenow?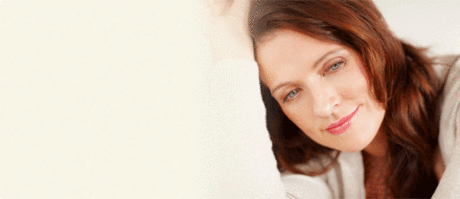 Epilepsy
Get the facts about epilepsy, including the different types, symptoms and causes of the condition.
21 Ratings with 8 Comments
4.0 Rating
May 12th, 2017
1.0 Rating
May 16th, 2014
Bad Form!
Needed an urgent appointment given one more than a month away. Was called in two weeks and able to get in two weeks early, Jumped on it...wife scrambled for a sub pulled the child from school and spring concert...drove 50+ miles to be told they called our home an hour ago (45 mins after we had left home) and cancelled due to emergency surgery. No call to cell, our case worker or clinical specialist working with us to help call us off. Proper response would have been someone monitoring his cases saying one was coming in from far away please call in the next surgeon available. Our time is just a valuable if not more as I am in severe pain, can barely function or walk. Will not reschedule with this Dr. or hospital.
1.0 Rating
February 13th, 2013
I recently saw Dr Rosenow at Northwestern. He ordered a CT scan which I completed last week. I have called the office at least 5 times and asked for the dr to call me back which he never did. I explained that I was in severe pain and ended up in the emergency room over the weekend. His nurse called back and asked "why was you in da emergency room?" She then put me on hold where I sat for 10 minutes then she picked up the phone and disconnected me. I called back and no return call. It's been 1 1/2 weeks and a trip to the emergency room and no call back. I wouldn't recommend my worst enemy to this doctor. He may actually be good but I never got a chance to find out. To this day, never a call back. Can you imagine? I would be fired if I treated a client that way.
2.3 Rating
August 7th, 2012
This doctor was highly recommended by another doctor...after waiting close to 10 days to get even an appointment(I sent them my radilogy report) the nurse promised to call me back later that day..Never did...Dont advertise that your looking for new patients...never had to wait 2 weeks to even get an answer for an appointment...Will get a second opinion from another doctor that would seem to care...
5.0 Rating
December 18th, 2011
Fantastic
We met Dr. Rosenow when we learned he would be accompanying our daughter's surgeon, Dr. Batjer, in removing a cavernoma on her brain. Between these 2 heroes, they carefully removed the lesion that gave our daughter a year of seizures, pain and memory loss. They both took great care in her case and treated her and us wonderfully, as if we were family. We will never go anywhere else for her care.
5.0 Rating
June 30th, 2010
excellent doctor, excellent care
i have been a patient of dr. rosenow for close to four years. he implanted a motor cortex stimulator for my facial pain. he is the most caring doctor i have encountered over the six years of my illness and with such confidence which is a breath of fresh air. he spends whatever time i need with him during my appointments. he goes over my list of questions and concerns eagerly and for anyone who has a chronic illness you understand what this means. by addressing all of your concerns he puts you at ease and less stress for a patient is better for a patients over all well being.he always moves me forward with realistic goals and is straight forward with you if certain things are unobtainable. he is incredibly knowledgeable about my condition which improved my overall dealing with it.he helped me reach my goals of pain relief, increased function in my life and reduced medications. i have recommended many people to him. He truly is an answer to my prayers.
5.0 Rating
May 18th, 2009
Miracle worker
5.0 Rating
May 30th, 2017
1.0 Rating
May 12th, 2017
5.0 Rating
February 8th, 2017
5.0 Rating
October 21st, 2016