Rate Now
Share Your Experience
Have you seen Dr. Joshua Sepesi?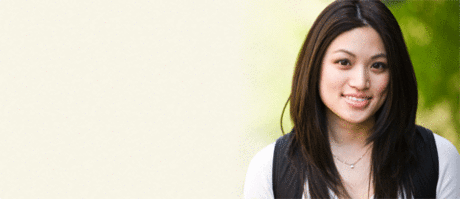 Birth Control
Get the facts about birth control so you can decide which type is right for you.
Quality Rating
Highly Satisfied
55 Ratings with 22 Comments
5.0 Rating
February 27th, 2017
Two babies and one loss
Dr. Sepesi, Jessica Swilley, and his his office staff are the some of most intelligent, compassionate, authentic, and attentive I've encountered in the medical profession. I have had two healthy baby girls with this practice, and am now dealing with a difficult pregnancy with a baby that probably will not survive. Even with the healthy pregnancies, they returned calls quickly and spent a ridiculous amount of time at each visit talking with me about my concerns. They're respectful of and kind to my husband (who comes to almost every visit), and they all make us feel welcome and cared for. I cannot imagine going anywhere else! (also: his recommendation for a pediatrician was perfect! We're so blessed to have found him and his practice!)
5.0 Rating
October 4th, 2016
Dr. Sepesi is wonderful! He was the only one who took time to listen to my fears of another pregnancy after I experienced the loss of my infant while under the care of another Dr. He let me share my heart with him and together we came up with a plan of action for my following pregnancy. Jessica is wonderful too. It is always like catching up with an old friend when going in to see them. I would and do recommend Dr. Sepesi to anyone looking for a wonderful Dr. to get them through an amazing time of pregnancy, birth and routine check ups.
5.0 Rating
September 4th, 2016
One word.... exceptional!
Dr. Sepesi has already delivered my son and now will soon be delivering my daughter! He is the best doctor I have ever had in any speciality. He takes extra care, and provides his undivided attention at each appointment. NP Jessica is just as special, she is caring and the easiest person to talk to about whatever you may be dealing with. All around awesome office and office staff!!
5.0 Rating
July 30th, 2015
5.0 Rating
January 30th, 2015
5.0 Rating
September 7th, 2013
Trust
Dr.Sepsi put us at ease from the start. Absolutely wonderful experience in every way.
1.0 Rating
June 21st, 2013
Very Inappropriate
The first impression of Dr. Sepesi was just awful. He insulted my husband and made him feel lower than dirt. If you want to be insulted and wait a long time to see this man, go see him or otherwise find somebody else to see. I would not recommend him to deliver even my animal's babies. He is a disgrace. This is not the first time I have heard him being so inappropriate. People I work with at ARMC say he did the same thing to them. Geesshhh!!!! Also in time of need dont count on him. He likes to return his phone calls when it is appropriate time for him and not taking any of his personal time. I remember the first time I saw him at the office. A patient was having a blood pressure issue and he just blew it off like it was nothing. Really, Really he is so compassionate to other ( being sarcastic). Make the right choice !!! I sure did I found another OB/GYN. I would never even give him another penny for his services.
5.0 Rating
March 31st, 2013
Best Doctor I Have Ever Had!
Dr. Sepesi took the time to make sure I was comfortable with him right from the start. He immediately got to know me as a person and allowed me to get to know him which made the appointments throughout the rest of my pregnancy very comfortable. I have always had very bad anxiety about going to the doctor; this was the first time where I was actually almost happy on my way to a doctor's office. I am planning to try for baby #2 soon and am worried that (since I moved out of state) I will never find a doctor as good as Sepesi.
5.0 Rating
October 3rd, 2012
Dr. Sepesi delivered my twin boys! I couldn't find a better doctor anywheres. I changed from another group in Athens that had delivered my twin girls and I was not happy with them. I thought I wouldn't find a doctor I would be totally comfortable with.. well, I did!! And Jessica, the NP is fabulous also!!
5.0 Rating
November 19th, 2011
THE BEST DR!!!
I was nervous looking for a Dr after moving to GA from NC and having had my 3 boys with the same group there, but after hearing Dr Sepesi's name several times I decided to get an appointment and see how it went. I am SO THANKFUL I did! I am now 33 weeks pregnant with a surprise little girl and Dr Sepesi has never been anything but wonderful!! He has answered all questions and concerns I have ever had and always eased my mind. He is so kind and caring and I always leave his office feeling better. He takes his time and makes you feel like you are very important. I have reccommended him to several friends and I will continue to let everyone know that he is the BEST!
5.0 Rating
November 2nd, 2011
Best doctor I've had
Dr. Sepesi took the time to discuss with me the procedures during my visit and any concerns I'd had. He even took my medical history himself, to make sure it was thorough. He was up front and honest about my concerns and took the time I needed to explain everything. Everything was done quickly and professionally with minimal awkwardness, as these visits can be. Overall I'm glad I chose him, and I'll definitely be going to my follow up.