Rate Now
Share Your Experience
Have you seen Dr. Joung Lee?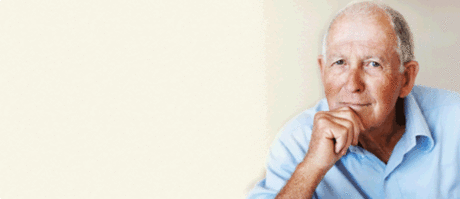 Parkinson's Disease
Get the facts about Parkinson's disease, including symptoms and how the disease progresses over time.
Quality Rating
Highly Satisfied
60 Ratings with 11 Comments
5.0 Rating
May 27th, 2017
Dr. Lee is my Hero for Life
4.0 Rating
March 6th, 2017
Knows his stuff
1.0 Rating
July 17th, 2015
I would not recommend this doctor. He performed acoustic neuroma surgery on me - of which this type of tumor RARELY comes back - and my tumor came back. It is a 'Residual Tumor'. In my own opinion, he didn't get it all. Also, he never even visited me in the hospital as I was recovering as an inpatient (for 4 days) following surgery. In fact, I didn't even see him at any time other than my appointment!
5.0 Rating
June 28th, 2015
Joung H. Lee MD Neurosurgeon
Dr. Lee literally saved my life, I was diagnosed with a meningioma and because of insurance approval, my surgery was delayed. By the time of my operation, I had a headache for over two years, could not drive, had difficulty with physical movement, eating and swallowing were challenging, my vision and smell were impaired and I was incontinent. Dr. Lee performed the surgery and as a result- within 8 weeks, my life was improved dramatically.
5.0 Rating
November 16th, 2014
Dr. Lee removed a golf ball sized mengioma from behind my right eye in 2004. He was to me the best surgeon in the world. With a 13 inch inch scar (under my hairline) I was able to return home the NEXT DAY! I was also able to return to work much quicker than the insurance companies thought possible. This I attribute to Dr. Lee. I have had zero problems since. He told me to come back for a check up in 10 years, it has now been those 10 years and that is how I found this site looking to see if he was still at the Cleveland Clinic. Thanks to the AHC (I am being facious) I have had to change insurance plans over the last few years constantly losing good doctors, the new plan for 2015 included the Cleveland Clinic so I (no faciousness) will be lucky to see Dr. Lee agin. If he wan't in network I would have gladly paid out of pocket to see him for my re-visit.
2.3 Rating
August 15th, 2013
Dr. Lee is an excellent skull base brain surgeon,but I found him completely lacking in bedside manner and compassion for patient. He will explain as little as possible concerning the surgery, hardly enough to even meet informed consent. He did not see my family after my surgery, but called them after they waited for hours . He disappeared immediately after surgery, I never saw him during my hospital stay until the day of discharge, leaving my care to the residents. I am glad others had a more positive experience, but this was not mine, unfortunately.
5.0 Rating
October 18th, 2012
Base Skull Brain Tumor
One year ago Dr. Lee was inside my brain removing a golf ball size tumor from a very difficult spot. I am extremely impressed with his work. I had previously lost over 3/4 of the hearing in my right ear, I had headaches and also balance problems. Today I have all of my hearing back, my balance was good enough to climb the Grand Teton with my son this summer, and headaches are once again a rare occurrence. In addition, Cleveland Clinic is amazing and has fantastic customer care. I give Dr. Lee and the Cleveland Clinic my highest recommendation.
5.0 Rating
April 5th, 2012
Brain Surgery
Dr. Joung Lee at The Cleveland Clinic in Cleveland, Ohio, in my humble opinion, is the very best brain surgeon on the planet for Base of the scull tumors. Dr. Gene Barnett in the very same Neurosurgery department, is also the very best brain surgeon on the planet in the Gamma Knife Cobalt 60 Gamma Ray Radiation Radioisurgery at The Cleveland Clinic in Cleveland, Ohio in shrinking tumors.
5.0 Rating
March 24th, 2011
Dr. Joung Lee, Neurosurgeon at Cleveland Clinic
I would like to give the very highest marks possible for Dr. Joung Lee. He performed a total craniotomy on me in 1997 for a meningioma brain tumor half the size of a golf ball on the brain stem. He is a remarkable physician, and I can't possibly do him justice by what little I have written here. If you are looking for a base of the skull tumor brain surgeion, yoiu need look no further in the entire world! Here it is 14 years later, and I am doing fine.
5.0 Rating
April 21st, 2010
Dr. Lee performed a complex skull base tumor resection of the right posterior fossa at the petrus ridge. There were no complications. I had sought the opinion of 6 neurosurgeons. He was the most confident. He did everything he said he would do. I was walking around the hospital the day after my surgery. I could not be more grateful.
3.7 Rating
August 14th, 2009
Beware a Bait and Switch