Rate Now
Share Your Experience
Have you seen Dr. Joycelyn Maw?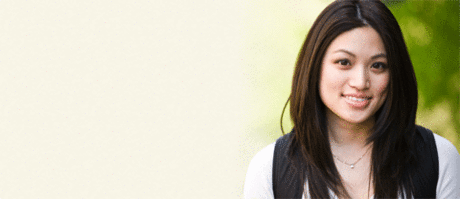 Birth Control
Get the facts about birth control so you can decide which type is right for you.
35 Ratings with 11 Comments
5.0 Rating
October 1st, 2015
5.0 Rating
July 7th, 2015
1.0 Rating
March 5th, 2015
3.7 Rating
January 16th, 2015
1.0 Rating
August 19th, 2014
Waste time to visit Dr. Maw
5.0 Rating
January 21st, 2014
I have been a patient of Dr. Maw for over a year. She is pleasant, cheerful, prompt and always willing to give me whatever time I need to ask questions, etc. I am confident in relying on all of her suggestions in regard to my health and will continue to trust her for my health issues. Good job, Dr. Maw!!!
1.0 Rating
December 16th, 2013
New Patient, recently relocated to the area
I was horrified. I am a breast cancer survivor with no problems although I do have lyphedema. Dr. Maw questioned me about why I moved to the state (rudely I might add), told me I was obese, my cholesterol was too high (211) and my blood pressure was too high (the reason for that was standing right in front of me. I explained my pain medicine which I use sporadically then she accused me of doctor shopping and refused to fill the medication even though I use it only sporadically. I was very disappointed with her rude nasty behavior. If you like getting berated and insulted this is the doctor for you.
2.3 Rating
October 6th, 2013
Cold & rushed
I was interested in finding a female internist, and the office was conveniently located, so I scheduled an appt with Dr. Maw. Had to wait a couple of months for my first appt. as they prefer to gather & review all records from your last dr. before your first appt., but I was able to wait, and that seemed like a smart idea to me, also. She checked over my past records and seemed thorough enough in reviewing everything, but her manner was very cold, and I have felt that she rushes through my appts, and is not very receptive to my questions, although she gives me succinct answers to them. But, I am sure that my few simple questions would not have irritated any of my other drs. It is very important to me to understand completely what is happening with my health, and the reasons for tests that are being recommended for me. The office is quite large, and whenever I go it is usually crowded and busy, and the office staff are equally cold & rushed... No smiles at the desk, or from the staff doing your vitals before the dr comes in, no "How are you's" sometimes, even. You're left feeling more like a specimen and less like a person as the appt moves on. When doing business, it's very important to treat your customers (which is what we paying--high paying!--patients are, after all) with respect and to always show some common courtesy. Its those small things that can truly put someone more at ease and remind us that we're all human beings! In addition to the cold demeanor of everyone from the check-in staff to the dr. herself, my appts were so rushed and disorganized that they forgot basic things and had to call me about them later, once requiring me to return for another office visit, resulting in more lost time from work, not to mention an additional co-pay! And there was never an apology uttered...just "what you need to do now," etc., due to their inefficiency. There seem to be so many different med assistants, it seems you are talking to someone new each time, and one doesn't know what the other just told you...it can be exasperating, especially on the phone for what should be a simple matter! The only good thing I can say is there hasn't been one appt where I've waited more than 15 min. But, once you are seen, you'll quickly figure out how they are able to stay "on schedule"... Looking now for someone I can click better with, where I feel more like a valued patient/customer than just another number. Forgot to mention that parking is hard to come by at that building also, no matter what time you get there (earliest I've gone is 9 am.)
5.0 Rating
March 10th, 2013
Informative doctor, highly recommend
I have gone to Dr. Maw for about a year now and have been very pleased. She goes over my labs at the visit and I get a copy of my results. We have worked on losing weight and she gives me specific things to work on. My last doctor would simply hand me a copy of the food pyramid - never worked. She seems up to date on the useful websites for wt loss, etc, and I've learned a lot. She usually runs on time and even slightly early, a definite plus. I have recommended her to close friends and they report great experiences. Her medical assistant also is very sweet and
4.0 Rating
September 5th, 2017
Nearby Doctors

Dr. Joycelyn Maw is similar to the following 3 Doctors near Middlebury, CT.