Rate Now
Share Your Experience
Have you seen Dr. Juan Cabrera Jr?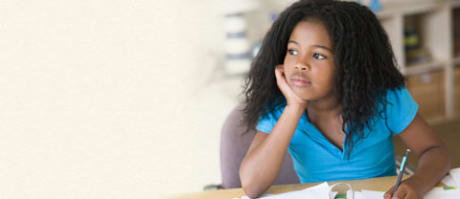 ADHD
Attention Deficit Hyperactivity Disorder (ADHD), including the different types and who gets them.
30 Ratings with 11 Comments
1.0 Rating
May 19th, 2017
This man should not even be allowed to practice medicine, he from day one seemed to care nothing about the best interest of the patient (my brother) after being told one mediciatuon clearly was not working for him, he maxed the dose then said the only other option was E.C.T. Which seems to be the only course of treatment he wanted to keep recommending for a 33 year old man he tried 1 medication on for less than 2 weeks. His bedside manner is horrible, as well as his professionalism in speaking with family members. His ego is clearly more important to him than the quality of life and care of his patients. I work for St.Vincent and have for 9 years and this doctor made me question the competency of the health system who would choose to employee him regardless of the clear numerous complains and unsatisfactory reviews from his patients.
1.0 Rating
October 1st, 2016
Ouch!
At first, I thought he was going to be great but I was upset one day about work and he totally mocked my feelings and told me I was the problem. He started telling me what kind of person I am...this man is not my therapist, he spends as little time with me as possible, 15 minutes or less, and he knows nothing about my background. I felt worse when I left the appointment. I felt he was trying to provoke me into something. It was the most confusing appointment I've ever had.
1.0 Rating
July 30th, 2016
Danger!!
About 18 years ago, as a teenager, I was a patient of Dr. Cabrera. I was just recently discussing my experience, and that's what motivated me to write this review. In my experience, Dr. Cabrera lied and made false claims on my medical chart. I was a 16 yr old who was dealing with the very messy divorce of my parents. I needed someone to talk to; instead, Dr. Cabrera wrote in my file that I was hearing voices. He also had me on medication that is prescribed for schizophrenia. I am not, nor have I ever been, a schizophrenic. I was on this medication for several months before a qualified psychiatrist took me off them. To anyone considering Dr. Cabrera: PLEASE DO NOT GO TO HIM. Please do not trust him with your mental health, or that of a loved one. It is terrifying to think that he is still in practice. He shouldn't be.
1.0 Rating
June 28th, 2016
1.0 Rating
June 10th, 2016
Did not appear to take the seriousness of my elderly and frail resident who has been experiencing long term mental and physical ailments. His response was " he laughed, and stated she appears to be happy, she's laughing"... Very inappropriate, and unprofessional and quite ignorant of the severity of my resident's mental and physical state.
1.0 Rating
April 26th, 2016
Had the worst experience I ever had with a psychiatrist with this man. Horrible bedside manor, treated me like absolute trash. He has no desire to help, just to prescribe. Has no patience, will not listen to your history with medications, does not care what has and hasn't worked in the past. Left his office in a much worse mental state than I was when I entered, still reeling over such a terrible experience. The best part of my experience with this jerk is being able to read other people's horrible experiences with him and seeing that bright 2 star rating, comforting to know that I am not alone in my complete and utter distaste for this doctor, although I am very sorry to see that this man has done more damage than good.
1.0 Rating
April 27th, 2013
Dr. Cabrera Jr. is EVIL
I have never in my life encountered someone so rude and arrogant. He is definately in the wrong profession. If you aren't already depressed and suicidal when you see him, you will be when you leave! I saw him for depression and he was the least compassionate, most hateful human being I have ever met. I thought maybe it was just me, but I took my husband to an appointment and he couldn't believe how he treats people. This man should not have any sort of medical license. He is obviously only a Dr. for the money, because he DOES NOT CARE ABOUT HIS PATIENTS! I would give him zero stars, but this site has a one star minimum.
1.0 Rating
May 31st, 2012
Very Rude
I have been attending his office for over a year. On my first visit I walked out crying but went back. I have never cared for him, but because of the lack of Dr's in this field covered under my insurance I had continued seeing him. He agreed to fill out some papers for me, when I showed up to my appt I ended up throwing my papers on his desk which they ended up on the floor and slammed the door behind me as I left. He now refuses to fill out my papers, refuses to fax my records for work, and would not refer me to another Dr as I called a new DR but had to have referral to get in. He refused to listen to what problems I was having with my medication as he says medicine doesn't quit working. Research online tells me it can and it does. Could be for many reasons, underlining health condition which may or may not be diagonosed, age, immune to pills, and several other reasons. I would not recommend you see this DR.
1.0 Rating
November 4th, 2011
never go back
1.0 Rating
March 16th, 2011
5.0 Rating
October 4th, 2010
he listens to me
5.0 Rating
August 7th, 2017