Rate Now
Share Your Experience
Have you seen Dr. Juan Villazon?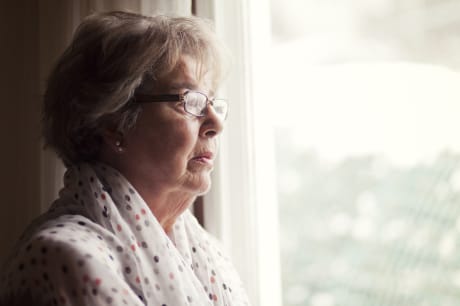 Clinical Depression
Get the facts about clinical depression, including the symptoms and related depressive disorders.
23 Ratings with 12 Comments
5.0 Rating
June 28th, 2017
Seen him a few times.
1.0 Rating
June 15th, 2017
This doctor needs to be evaluated himself!
I went in for an appointment expecting to speak with a professional doctor today in order to find reasoning for my constant headaches. He would ask questions, I would answer them but would get interrogated by the answer not being descriptive enough to his liking and if I tried to rephrase it so he could understand, he would firmly discredit what I was saying to be the truth in a passive aggressive way. I told him I have loss of blood flow on the left foot for 3 yrs with intense swelling, had a sonogram for blood clots; explained of the progression headaches and symptoms, he did not review my MRI admittedly and later said that my MRI was completely normal. He asked what other symptoms I may have and I told him loss of appetite during the headaches, he interrupted again; wrote and said "anorexic" in chicken scratch meanwhile I am 5'7 and weigh 162. I don't have a problem with the way I look but he obviously did. He asked to look at my teeth and did some routine disillusioned mental analysis on me and then asked about the mental health of any members in my family. Upon exiting the room, he looked at me and asked if I had a stroke and I said I don't know....began to tell him about my chick filet drive thru incident of my brain vibrating in the back of my head like a seizure but he cut me off again. He got up and grabbed his folder and says I had a difference in facial indentation on the right side that I look like I have bells Palsy along with the gesture of which maybe I just normally look this way and act this way for a reason as if my talking with hands like I've done my whole life had prompted some precedent behavior that indicated lies across the board. I left there wanting answers or suggestions, not to be treated like a meth addict or psycho looking for drugs and I was evidently upset with his bias remarks.... so how could I answer if I was consistently being cut off and interrogated. I don't drink and I do not do drugs, had my sister and my daughters with me and they heard the way cut me off and got nasty with me. I think I reminded him of someone or something because at 73 years old, he definitely was adamant of me coming back in two weeks to make sure I tell the same story, I'm sure. Why would I ever go back there to be treated like that! Never in my life have I had health problems in the last 3 years to have ever been treated like this by anyone. MRI reported Chiari Malformation, he says its normal. Clear liquid spewing out of my nose twice like a faucet is normal and so was the seizure in 2013. Okay. It's all psychological and I'm just imagining it all doc. My kids are seeing me go through this "imaginary" illness and you call yourself a doctor. I'll take your word for it though, my headaches are completely normal along with everything else just like you said for the record so here's my advice: "you should retire"
5.0 Rating
April 27th, 2015
1.0 Rating
March 26th, 2015
Horrible Excuse for a Doctor
My wife was bedridden with MS for 10 years in Elk City until she died. Dr Villazon didn't even know who she was or what was wrong with her from appointment to appointment. I could say much much more, but it's too hurtful for me. I have no idea why he is still practicing. I just hope he gets his due reward.
1.0 Rating
June 16th, 2014
Late with appointments
I read all 11 of his reviews and all 11 were BAD. Didn't want to see him but he is the ONLY neurologist in Altus. We'll make that12 bad reviews. Had to make my co-pay before I could even see him. Waited 1 hour and 20 minutes past my appointment time. Got up to leave and no body knew how to credit my card (how convenient). So out $45.00 and never got too see him.
1.0 Rating
April 28th, 2013
horrible
I have been to Dr villazon, twice, the first visit was completely weird and uncomfortable, I went for my arm and back, and he had me take my shoes off, and lay down and he looked at my feet and legs Did not do one thing to my arm at all... Did mri on my brain and neck, didn't even do mri for my back.. then for follow up appointment he didn't even answer my questions or acknowledge anything I said or asked, AND HE DIDN'T EVEN GO OVER MRI RESULTS, HE WANTED TO DO EMG AND MORE TEST AND START PHYSICAL THERAPY, I asked him bout results and he didn't say anything...he staff is horrible I went back to ask a simple question that his front desk people could answer and was told to make an appointment... he also had me diagnosed with ms and ive never been tested for it not do I have it........I was also told I didn't owe co pay for my follow up, and after they called to make an apt for emg and I told them I would not be back there again...I got billed for co pay....... and I was told by another doctor that physical therapy would made things worse and possible paralysed my arm.......I DO NOT RECOMMEND HIM AT ALL TO ANYONE NOT EVEN A DOG! find another doctor!!
1.0 Rating
April 19th, 2013
Incompetent and unprofessional
He demonstrated a complete lack of understanding and basic knowledge of Multiple Sclerosis. He asked the same questions on each visit and still could not get the answer correct. One question he ask me demonstrated the he did not have a basic understanding of the different types of MS. He could not, or would not, answer my questions, nor could he or would he explain the results of my tests he ran. He came into my appointment unprepaired, called me back for a follow-up appointment and had not reviewed my test results proir to our visit. It is my belief that he scheduled the follow-up visit so he could bill the insurance for reviewing my test results. He would not, or could not, explain what the test results meant and how it related to the progression of my MS. IN THE MIDDLE OF MY APPOINTMENT HIS CELL PHONE RANG. HE ANSWERED THE CALL AND LEFT THE ROOM WITHOUT A SINGLE COMMENT. HOW WOULD HE REACT IF A PATIENT ANSWERED HIS CELL PHONE AND WALKED OUT OF THE ROOM WHILE HE WAS TALKING? I will not be returning and would encourage others to find another doctor.
1.0 Rating
October 11th, 2012
Scamming patients to make a buck
As a practicing clinician this physician is terrible. Do not let him do EMG/NCS on you. I have seen multiple who have been misdiagonsed and underwent unecessary surgeries. I suspect he is doing this for the orthopedic surgeons in order to get continued referrals. He tells the surgeon what they want to hear. Please be skeptical of any neurologist who travels to do EMG's.
1.0 Rating
September 1st, 2011
Might be the only Neuologist west of OKC, but I'll go elsewhere
He's a nice enough doctor, and his staff is excellent. However, he asks questions and pays no attention to your answers. He asked me the same question three times and yet, when dictating his chart in front of me, he still managed to get the answer wrong. Before you think that anyone can make a mistake, he made a total of *7* more errors that I caught. Since I don't speak medical, I don't know if there were more. I wasn't impressed with his expertise in the least.
5.0 Rating
May 11th, 2010
5.0 Rating
November 2nd, 2009
My Mother has been a patient of Dr. Villazon's for 3+ years. He has a wonderful "bedside" manner. His charm, patience and true compassion for the patient and their family is so refreshing and reassuring. My Mother was diagnosed with Alzheimer's. Dr Villazon made her daily life more pleasant for her and those around her. I can't say enough good words about him and his caring and professional staff!