Rate Now
Share Your Experience
Have you seen Dr. Judi Carney?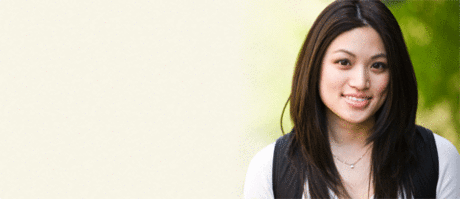 Birth Control
Get the facts about birth control so you can decide which type is right for you.
31 Ratings with 13 Comments
3.0 Rating
October 25th, 2015
5.0 Rating
February 16th, 2015
best doctor
5.0 Rating
December 12th, 2014
5.0 Rating
November 22nd, 2014
Exceptional Doctor
Dr Carney has been my OBGYN for 3 years and has seen me through 2 successful pregnancies. She is kind, thorough, attentive, knowledgable and patient. She listens to all your concerns and takes time to explain everything to you in a way that is easy to understand. I have had 2 c-sections. After I had some complications with my first section, Dr Carney took steps to ensure that did not happen with my second. Her staff is awesome. Mid South is a great office. All the staff is friendly and helpful. The wait time may be a bit longer but that's because Dr Carney takes time with her patients.
2.3 Rating
June 28th, 2013
Doesn't listen
I really wanted to like and trust Dr. Carney. She came to me highly recommended from my regular gyno when I experienced early concerns with my pregnancy. Dr. Carney treated me throughout that experience which ended with a miscarriage and d&c. She is very straightforward and doesn't sugar coat which I am fine with. However, my bigger concern is that she doesn't listen. I made it clear when I had my surgery that I wanted to try again as soon as possible. I reiterated that and we discussed it at my post-op appt and even ran an extra blood test as precautionary. We discussed again when I went in for a routine issue and then again at my annual checkup. On my 4th visit she asked me how aggressive i wanted to be with conception and gave me two strange analogies. I was referred to a specialist 4 months after my miscarriage. No new data had been given or found. Every time we talked she acted like my failed pregnancy was just a fluke of nature but all of a sudden months later she thinks something may be wrong with me?everytime I go there I'm given pagers like at a restaurant and feel like I'm being hurded in with the cattle. The staff is always nice but communication is poor and I have to repeat my entire medical history including things that have been treated in their office. I wait for at least 2-3 hours everytime I go too. It has not been a good experience.
5.0 Rating
November 11th, 2012
the other reviews do not even compare to my experience!!
I have been a patient of Dr. Carney for well over 12 years now. She has counseled me through years of infertility testing and treatment as well as was my primary doctor for two pregnancies. She cares very deeply and personally about her patients. My only low rating is for the wait time and that is because she TAKES TIME with her patients and truely cares about them as PEOPLE. So - she does take longer during appointments and does sometimes run behind. My second pregnancy was high risk and my son's cord was wrapped around his neck and in a knot. It was a dangerous situation, but she NEVER left my side during his delivery and was very conscientious about his and my safety. She didn't rush into an unnecessary c-section, but monitored us very closely and helped deliver him as quickly as possible. We discussed c-section and she was willing to do it any moment that the conditions worsened. But we were able to deliver quickly and efficiently (which was some feat at almost 10 pounds!!) and he was fine. I am glad that we avoided the unnecessary c-section and went into his birth with 100% confidence that she knew exactly what he would need.I am quite positive that it made all of her other gyn appts run behind that day. That is one of the main reasons I never have or will complain about a long wait when I have an appointment. Before I had my babies I went to her and now that I am finished having babies and am looking at hysterectomy options due to other gynecological problems, there is noone else that I would trust.
5.0 Rating
March 20th, 2012
A truly gifted doctor
I wish Dr. Carney could be my doctor for every area of medical care. Her wealth of knowledge is amazing, and I know that no matter how ridiculous and repetitive I seem in my complaints, she will continue to be patient and explain to me what I need to know. The best thing I can ever do is LISTEN to her. She knows her stuff.She has been my doctor for years, through a pregnancy and miscarriage, and I have never seen any hint of what some of you have described here. I can only guess you are trying to demand that you be your own doctor and not let her do her job.
5.0 Rating
October 11th, 2011
Excellent physician
1.0 Rating
September 12th, 2011
She was awful. My wife used her and she drifted in and out of the hospital making my wife wait for her to show up. My second son had the cord around his neck and she was not only late but she fussed at the nurses about getting her out of bed. I thanked the nurses when she left. After the baby was born I asked her if the baby was ok and she treated my like I was stupid. She talks down to everyone and definitely let your pediatrician circumcise you son and not Judi Carney.
1.0 Rating
September 3rd, 2010
Horrible doctor!!
Dr. Carney is the most uncaring, unprofessional doctor I've ever met. She did'nt take the TIME to give me GOOD prenatal care, and I had a nightmare when delivering my baby, thanks to Dr. Carney. Please think twice before seeing this doctor! If you want a good doctor with the Midsouth Obgyn group, Dr. Greenwell and Dr. Taylor are the BEST. Run and hide, when it comes to Dr. Carney!
5.0 Rating
June 19th, 2010
1.0 Rating
June 8th, 2010
Watch out for this doctor!!
Mid South Obgyn, where Dr. Carney is located, is a good office. The staff has always been wonderful to me. Dr. Carney started out as a good doctor but during my pregnancy and delivery, she was a completely opposite person. She did'nt show much of a caring attitude throughout my prenatal visits. When I had my baby, I unexpectedly developed severe preclampsia. Instead of her delivering the baby through emergency c section, she urged a vaginal delivery and overdosed me with magnesium sulfate in a half ditched effort to bring my blood pressure to normal levels, which did NOT work. Hours after being in active labor, I begged her to just do a c section and she said she did'nt have time, she had other patients to tend to. I believe she wanted to earn the money but did'nt care about the welfare of me and my baby. My baby had high levels of magnesium sulfate shortly after birth. The baby nearly died due to breathing difficulties. Thank God both of us are ok and it looks like no permanent injuries. She nearly killed both of us due to her trying to take on more patients than she can handle. I don't believe I cares about her patients AT ALL, it's all about the money for her. I don't want to see another woman and baby go through this, so that's why I'm speaking up about it.