Rate Now
Share Your Experience
Have you seen Dr. Judith Babcock?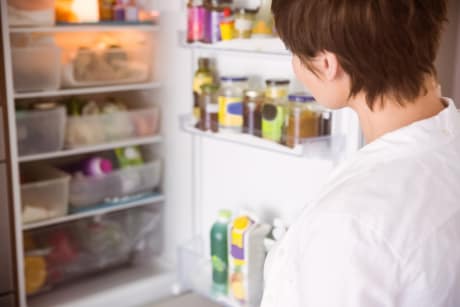 Binge Eating Disorder
Get the facts about binge eating disorder, including symptoms, causes and related conditions.
9 Ratings with 4 Comments
1.0 Rating
November 2nd, 2013
I have been a "customer" of Birth & Family Clinic for 20 years or so. In that time I have had only a few times when they have not made me wait for my appt. Sometimes I have waited over 60 minutes. Rarely do they even spend 15 minutes with me. So, getting some shots for India (especially since I know which shots) should take about 5 minutes out of their very busy day. This happened this morning: My appt was for 9:30. At 9:12 I called to ask for my "check in time", I was told it was 9:20. I told them I may be a couple minutes late. I arrived at 9:22, checked in, paid my co-pay. At 9:28 the receptionist called me over and told me that because I was late, Dr. Babcock had made the decision to not see me. Dr. Judith Babcock was unwilling to come speak to me about this. She sent her assistant who explained that I was late, my check in was actually at 9:15 and that even though the woman on the phone gave misinformation to me about 9:20 I was still late for that. I explained that I just needed a couple of shots, I knew which shots. Didn't matter - I was late and would suffer the consequences of my actions. I was told that because I was late Dr. Babcock decided to see "sick" patients. The parking lot was near empty, there was one person in the waiting room. Were these sick patients just sitting in room waiting for someone like me to show up late. Did they call someone at 9:16 and tell them a time slot opened up and to be there in the next 90 seconds to grab it? How does a business get so comfortable that the basics get missed? Does Birth and Family have so many patients that losing my families business is not important? Has their arrogance gotten them to a place where the customers time is less valuable then their own and making us wait is appropriate? Their actions showcase that the patients must adhere to an unreasonable standard of "never be 2 minutes late" why they don't even have the basic respect to get us in at the time the committed to us? Seriously pathetic! Their attitude shows that this a common occurrence and they are very comfortable with giving the message that the "customer" is not a top priority or even ranking a top 5 spot on their agenda. I wonder what those top 5 are? I wonder if my insurance is getting billed for this "missed" appt. They actually were proud that they could refund my co-pay. So Gross!
1.0 Rating
November 24th, 2012
Horrible with children. Avoid like the plague.
These people are running a medical assembly line and are cold as ice. My daughter has had positive experiences at every other doctor she's seen but is terrified of Birth & Family to the degree that she gets upset every time we happen to drive by the building. Don't traumatize your child. Find another clinic.
2.3 Rating
July 11th, 2012
Worst experience of my child's life.
5.0 Rating
July 11th, 2016
5.0 Rating
September 25th, 2015