Rate Now
Share Your Experience
Have you seen Dr. Xiao-Ke Gao?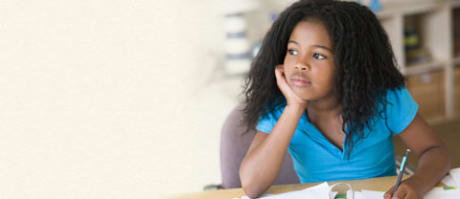 ADHD
Attention Deficit Hyperactivity Disorder (ADHD), including the different types and who gets them.
39 Ratings with 19 Comments
5.0 Rating
January 29th, 2014
Good doctor
Judging from other reviews, I guess you love her or hate her. We love her. She solved a neurological problem for my two kids, relieving the suffering of one of them 90%. She spoke directly to them, listened to what they had to say, not just to us, the parents. She made sure all four of us understood what to do and the prognosis. Her treatment plan so far is much simpler and much more effective than some top names that we have seen. We went to the Flushing office, which seemed clean. Since her practice largely focuses on another culture, we did not expect perfect English or the same particular sensitivities from the staff that we might get elsewhere, but we were treated well. She took our insurance also, which most other specialists in our problem do not do.
1.0 Rating
March 13th, 2013
Worst Doctor in My Life
First - I waited almost 40 minutes for the doctor to see me. Second - The nurse they had there did not speak English, and the room that she was taking my vitals looked like a supply closet. She did my vision test hold a card of those letters from like a few feet away. The worst part - This doctor must have the worst bed side manner I have ever witnessed in my life. She was cold, and spent maybe 5 minutes with me. She didn't even know I was on medication even though I listed it on my intake documents. I started listing some symptoms and she rudely interrupted me and said "I DON'T DO THAT" She recommended a test for me, and as we were WALKING OUT THE DOOR she decides to ask me if I get enough sleep. Without even letting me finish talking, she stated I guess from her crappy degree that I wouldn't be able to pay attention and would feel fatigued if I didn't sleep. NO DUH!! Did I need her to tell me this? Her front desk staff was friendly, but I will never, ever come back to see this doctor. THE WORST. If I could give her negative stars I would.
1.0 Rating
March 10th, 2012
Dr. Gao is all about money.
3.7 Rating
March 9th, 2012
Mixed feelings
So i went to this doctor several years ago,,,she was very helpful when i was experiencing dizziness, pain from neck, shoulder, numbness in fingertips, and nerve pain down my arm...she also was very helpful when sending me to their Monroe office for massage,,,the accupuncturist is really great, massage is great, the place smells and is dirty,,,dusty,,,my sinuses always get irritated when i go there,,,however recently i was really having bad pain in my lower, and i told her that i had previuosly been diagnosed with spinal stenosis and herniated disks and that i wanted updated MRI's for the lower back,,,mind you i work fulltime, am a social worker, and have NO plans on stopping work, so i simply want relief from the back pain,,she has been helpful in natural ways for pain relief, but was not very helpful when i asked for a recent MRI,,and she suggested spinal decompression which scared me without a recent MRI..i just can not understand,,i have seen her for years, like her very much,,,and I have always found my visits with her helpful,,and the PT,definetely relieved my pain,,,temporarily...i was not given strength training though,,,and my recent concerns were not addressed so i had to refer myself to another physician for a second opinion...(Spine Specialist)
1.0 Rating
December 9th, 2011
1.0 Rating
August 1st, 2011
Experienced a 2-3 min. visit w dr. gao. She either lacks linguistic skills or she has poor etiquette. Be wary of the medical staff, especially when getting a massage. Those that give the massage hide behind the drawn curtain & pretend to massage by pressing up & down on one spot or they lean down on the back w their arm.
1.0 Rating
June 18th, 2011
1.0 Rating
May 12th, 2011
Worst doctor ever
1.0 Rating
December 9th, 2010
Dr Gao is Horrible
1.0 Rating
April 22nd, 2010
Horrible
A doctor shows no respect for how long a patient wait, but only want more patient to walk into her room. I was among those poor patients line, feel like waiting for death. Rude behavior when I try to address her my medical condition of back pain. She just prescribe me pain killer and I'm out that door.