Rate Now
Share Your Experience
Have you seen Dr. Judy Miramontes?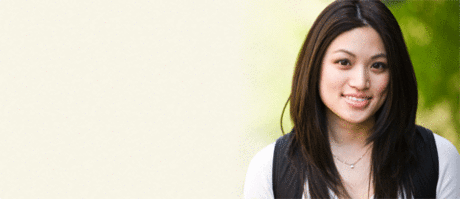 Birth Control
Get the facts about birth control so you can decide which type is right for you.
35 Ratings with 18 Comments
1.0 Rating
August 22nd, 2017
WORST DOCTOR IN THIS CITY
If I could give this AWFUL human being a zero I would. I would give her less than a zero!!! What happened to your oath 'to do no harm'? You are the worst doctor I have ever met!!! (and I use that term doctor lightly as clearly you do not take your oath seriously). I was stunned by this beasts behavior. I should have walked out within the 1st 60seconds of our meeting. I was interviewing you to be my PCP and you failed miserably. I'm now going to make it my mission to destroy you as you have destroyed so many patients. I WILL bring you to your knees! Your behavior ends with me. I've already filed a complaint as you are well aware and my next step is taking legal action. I will do everything in my power to make sure you do not hurt another human soul . You are a despicable person who has tormented patients for way to long. I'm going to bury you and your career. You should not be allowed to treat another patient ever. Not that you wear one because you are the most unprofessional dr I ever had the displeasure of meeting....but put away your lab coat as you won't need it when I'm done destroying your career!!!
1.0 Rating
July 11th, 2017
Badgers her patients
First visit was horrible. I switched doctors because it had grown increasingly difficult to see mine without a month's notice. First we heard her arguing with someone outside the door, then she comes in and wants to know what I want from her. I guess she was referring to me having changed doctors. I was looking for someone to be proactive in helping me figure out some recent health issues, but it felt more like a police interrogation of my motives than a doctor visit. She'd ask questions, then treat me like my answers were stupid, and then ask more questions that she apparently didn't have time to listen for the answer. Even told me at one point she had another patient to get to, after less than 10 minutes into the visit of her mostly behaving in some strange accusatory manner. Then she was doing something on the computer and I tried to tell her a little more about the symptoms I had been experiencing and she straight out told me she wasn't listening. Her biggest failing is she has zero listening skills, and apparently has her mind made up very quickly with little information. Not to mention one of the rudest people I have ever met.
1.0 Rating
January 27th, 2017
So rude and get no result
Went there for 3 times and that's it Never have any result from the first time come Second time still give her a chance Third time , I get enough Never want to listened what we concerned about Cut in the middle whenever we try to explain what we concerned ( why we coming there for ) Last time I went there, I try to explain what I feel about my stomach coz I feel different She checked my stomach manual for 2 minutes and say , there's nothing I'm asking even begging to have ultrasound She said I can't give u the lab test if there's no reason for that Halloooo I'm the patient that feel something wrong with my stomach and want to know what happened with that Is it that not a reason ? I said that my stomach become bigger and I wonder what happened And she just checked to her comp , and said that ooo u got checked last year in ER and it shown that u have a cist in ur left ovarian, than she agree to give me ultrasound .... But I already upset Mostly when I tell her that I never have this big stomach like this before and she answered oooo maybe it's because I gain weight .... if it only fat, I will not feel different with my stomach condition And I will not go to the Dr just because I gain weight How nice of her Just don't go there Ur money can do more better in other Dr
1.0 Rating
November 11th, 2015
3.0 Rating
September 8th, 2015
judy maramontes
Front person ana ly, very rude..if you don't like your job find another career or don't be a front desk person..
1.0 Rating
October 14th, 2014
FIND ANOTHER DOCTOR
Dr. Miramontes is the worst doctor I have ever been to. I have suffered through visits with her for two years because I just didn't want to start the difficult search for another one. However, I can't take it anymore. She is rude, constantly distracted, does not listen, NEVER on time, and does not review patient files before coming to the room. She limits the subjects you can talk to her about per visit (even if they are all related). My blood pressure rises everytime I go to her office. FIND ANOTHER DOCTOR.
1.0 Rating
August 12th, 2014
Very unprofessional
1.0 Rating
July 7th, 2014
Wish someone had told me.
When I arrived promptly for my appointment this morning I was informed that Dr. Miramones does not accept my insurance any longer. The office was happy to schedule an appointment for me two weeks out. The office made a point to call and remind me of the appointment so the Drs time would not be wasted! I wish some one would have thought to let me know before I waited two weeks for nothing and will have to search out and wait for an appointment with another Dr. I wish someone had taken the time to update this website where it shows insurance that Dr. Miramontes accepts! I was informed this morning that she has not accepted this insurance since April, plenty of time to let waiting patients know and more that enough time to update the website! I think my condition might be serious I patiently waited two weeks to see Dr. Miramontes, I don't know how long it will take to find another dr and schedule an appointment. Very disappointed!!
1.0 Rating
June 24th, 2014
Stay clear
1.0 Rating
August 1st, 2013
Find a Different Doctor
This doctor is so rude, very unsympathetic. She doesnt review your symptoms properly that is why she gives you the wrong diagnostic. I changed doctors about 2 years ago and I am so glad I did. I am confident now that when I see my doctor that I will be given the attention, respect and correct information I deserve Patients like us brings bacon to these doctor's tables and we should be treated like we are the only patient they have, at least during the time of your appointment.
1.0 Rating
September 11th, 2012
not really that happy with my last 3 office visits. Dr. Miramontes told me I had too many problems and she had other patient and could not help me with any more things. To make matters worse she said the lump she misdiagnosed and now I have to get another opinion. UGH! She has bad bed side manner and no patience. I dont recommend to her to any one!