Rate Now
Share Your Experience
Have you seen Dr. Julia Irwin?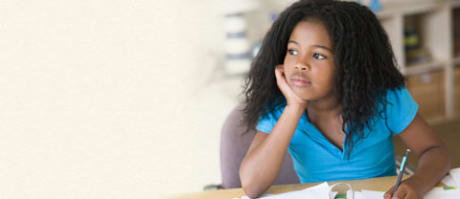 ADHD
Attention Deficit Hyperactivity Disorder (ADHD), including the different types and who gets them.
36 Ratings with 16 Comments
1.0 Rating
August 19th, 2016
Irwin believes lies of office manager.
Office manager Teresa ruined 17 years of my Tim with Donna, the PA. Dr. Irwin hires poorly trained and ignorant staff. If you disagree with Tesesa she will LIE to Doctor Irwin, and Doctor Irwin will throw away years of work just to appease this poor excuse of a manager. Stay away. Find a real professional.
1.0 Rating
March 13th, 2016
Avoid this dr!!!!
2.0 Rating
November 25th, 2015
Finally Saw The Truth
I began seeing Dr. Irwin in 2009. She has a very calming presence whereas her P.A. Donna does not. In 2013 I changed therapists and my new therapists informed me she didn't like Dr. Irwin & gave her reasons. This didn't change my view of Dr. Irwin although she had already broken HIPAA laws by discussing a clients condition with the client and her father at the doorway of the waiting room. What finally woke me up was this past May I went in for my usual 10 minute med. check and Dr. Irwin was already 20 minutes behind. I had had a very disturbing depressed episode that caused me to need to leave work the week before. I felt my medication was no longer working as effectively as it should. I was in her office maybe 5 minutes and not given the opportunity to tell her this information before she told me she would renew my meds and to have a nice day. Changed Dr.'s and found that I have a deficiency in Vitamin D, B12, and Folic Acid. My med wasn't the problem at all.
1.0 Rating
June 3rd, 2015
I was a patient of Dr. Irwin for 3 years. During that time I was placed on many different antidepressants without being slowly transitioned from one to the other. I had anxiety and was prescribed Xanax not realizing how addictive it is. During all this time I believed in Dr. Irwin although my family did not. As I continued to get worse instead of better I finally ended up so depressed I couldn't get out of bed. My husband took me to see her for help ...... All she told us for our $100 that day was "there is nothing I can do for you". No recommendation of another physician or anything. Never was there a follow up phone call or email to check on me.... Nothing! I would never recommend her to anyone. I also hope that this post will maybe help someone going to her to seek another physician and that it will keep others from going to her. I would never wish the issues I ended up going through on any one. There are Good psychiatrists out there that can help. I found a great one. It's been a year and a half now and I am finally getting back to myself. Please do not opt to use Dr Irwin.
1.0 Rating
September 5th, 2014
1.0 Rating
August 20th, 2013
Not impressed
This doctor started seeing my dad in the hospital. Once he got out he only saw her PA until luckily his daughters went in and showed the duffle bag full of meds that had her name on them. My dad was over prescribed way to many meds and at way to high of a dose. He was still driving while on the meds and was lucky that he did not wreck and hurt himself or someone else. After that visit I thought we were making head way. The dr took on my dad with no more visits to the PA. She started reducing the meds he was on, as you can not just quit cold turkey. But all she has done since our visit is gradually start pushing back up the meds. She isn't trying to get to the root of the problem, she is just medicating! And she is medicating someone that spends more time in bed than he does out of bed. I am highly disgusted and in shock of the lack of appropriate care from this dr. I should have known better when the Dr. asked me to throw away all the meds that were the wrong prescriptions. But I have kept all that I can just in case. I wouldn't recommend this office.
1.0 Rating
April 23rd, 2013
DO NOT GO!!!!!
The staff is not very helpful not to mention the receptionist that likes to cut off people and be rude!!!! On top of that Dr. Irwin tries to ask what meds I take and I'm thinking your the doc you should know. I had given them the paperwork stating the meds I take. They pretty much just want your money they don't give a crap about you. WASTE OF MY TIME!! If you notice not much people are in the waiting room because this place sucks! Hope this helps anyone have a good day ;)
3.7 Rating
August 28th, 2012
1.0 Rating
August 7th, 2012
1.0 Rating
July 19th, 2012
Took 6 weeks to get an appointment. In 8 months I never saw anyone but the PA. I begged to talk to someone. She kept increasing my medication dosage. Then I drove 110 miles for my follow up to be told they don't work on Thursdays anymore and someone should have called me! I still had my appointment card with that date on it! I did not reschedule. Then she sent me a bill for a missed appointment. I have now been diagnosed as bi- polar by another doctor and have the proper medication. I could have died because of these people.