Rate Now
Share Your Experience
Have you seen Dr. Julie Burnham?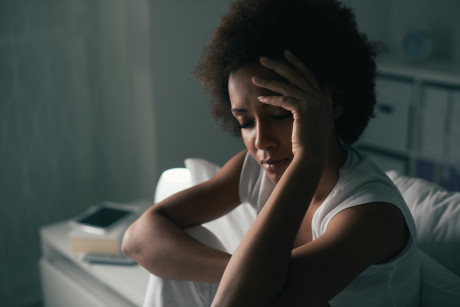 Bipolar Disorder
Get the facts about bipolar disorder, including the different types and symptoms of each.
Quality Rating
Highly Satisfied
42 Ratings with 13 Comments
5.0 Rating
May 24th, 2017
HIGHLY RECOMED DOCTOR BURNHAM & HER FRONT OFFICE
I have been seeing Dr. Burnham for my MS. She has a great bedside manner. Also she explains whats going on in a way a patient can understand. Never rushes you in the appointment, and listens carefully. I trust her 100% in caring for me with my condition. I would highly recommend her to others needing Neurological help. I also like her staff, they are very helpful and accommodating .
5.0 Rating
August 11th, 2016
5.0 Rating
July 27th, 2016
Dr.Burnham and Staff
1.0 Rating
June 20th, 2016
DO NOT become a patient here
My mom was being treated by Dr. Burnham for pre -dementia. Her staff is horrible. When one is in crisis mode, they do not care. My mom's dementia remained stable but then was diagnosed with brain cancer. Prior to removal, I needed to obtain information from this office. If a brain tumor does not get them call back, I don't know what will. DO NOT USE! I still have not received a return phone call and my mom has started chemo- my gosh!
5.0 Rating
March 30th, 2016
Highly Recommend
5.0 Rating
March 3rd, 2016
5.0 Rating
June 21st, 2015
One if the best
One heck of a great doct for ms
1.0 Rating
April 29th, 2015
THE WORST STAFF EVER
I have never been treated so poorly by an office staff in my 73 years on this earth. They hang up on you when you call, or even worse, put you on hold and THEN hang up on you. You can't even get a sentence out without them interrupting you. For weeks I tried to get a letter to return to work and ended up having to make a trip to the office in order to get it. I leave messages and I'm not even sure the doctor gets them. They talk over you when you call-it is absolutely horrifying the way they treat her patients. I love Dr Burnham, but I'm on this website searching for a new doctor because dealing with her staff is such a nightmare. They should all be fired - or Dr Burnham will end up losing a lot of patients because of them. I have one last appt with Dr Burnham, and I'm only keeping it so I can relay to her how awful her staff is.
3.7 Rating
January 9th, 2015
Dr. wonderful but staff RUDE
Dr. Burnham is such a great doctor. She has helped me in more ways than all of my neurologists combined in the last 20 years. I do feel the need to mention that I was very shocked and disappointed at the lack of professionalism with the reception worker(s). I consider myself to be very friendly and pleasant at all times therefore I was caught off guard when I was spoke to in such a demeaning manner by the receptionist regarding standard insurance questions/answers. She continued to speak to me in that tone at the end of my visit regarding medication as well. I needed to call the office once regarding a new medication and the person on the other line was very rude to me as well. Mean people suck!
1.0 Rating
September 4th, 2014
staff needs sensitivity training
Dr. Burnham may very well be a brilliant physician but she makes very poor hiring decisions. Her staff is ill mannered and confrontational. I will readily admit that I was not exactly the friendliest of callers but I had a huge problem that her office created. In an attempt to resolve the matter, I was threatened and hung up upon. (I give myself a 7 outta 10 for my phone manner) But who hangs up on someone? This staff is not sensitive to the needs of its own patients. Good luck if you are trying to reach the doctor. She never will return a phone call. Even after the 24 hour wait period that her recorded message indicates!
5.0 Rating
June 20th, 2014
Student
She is by far the best doctor I have had the privilege of being treated by. My former PCP recommended her to look into my seizure medication and treatment and not only was the Office Staff professional and friendly but Dr. Burnham exceeded my expectations. Also professional and friendly, she actually gives you time! She wanted to hear my whole story so she could accurately help me - rather than just throw another pill at me and "see if this works" like so many other Physicians unfortunately had done before. We ran tests, made some changes, and I got better and continue to improve. And every visit since has been consistent: helpful and friendly staff with a HELPFUL and friendly Doctor! (I also learned, after a couple of visits, that a dear friend also took her husband to see Dr. Burnham. When she found out she was my Neurologist, she said,"Don't you just love her?") :)
5.0 Rating
May 23rd, 2013
All is well, but....
Dr. Burnham deserves five stars for all selection criteria, but as far as the one member of her staff goes it's a different story. I was treated very rudely on the phone while trying to get answers about one of my medications. This female answered the phone in a confrontational manner and it got no better after that. She was curt, short, had no professionalism, had no bedside manner and was ready to explode the entire time. I suggest a couple hours of courteous training for her when dealing with patients and all will be well in that office. That being said Dr. Burhnam is the best.