Rate Now
Share Your Experience
Have you seen Dr. Julie Cheng?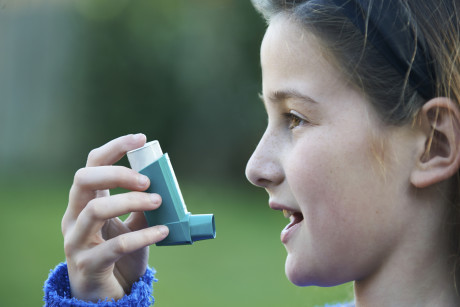 Childhood Asthma
Get the facts about childhood asthma, including the causes, symptoms and complications related to this condition.
12 Ratings with 5 Comments
2.0 Rating
February 19th, 2016
Scared
I was trying to find a good pediatrician near me . I stumbled upon dr .Cheng in my search results . I always do my homework before going to any doc with ratings , reviews , etc. I m so scared to go to dr Cheng after reading about her front desk staff and the dr herself . I would never go or advise any of my friends to go there .
1.0 Rating
August 6th, 2014
nah
Both the admin staff and the medical staff are lacking. Dr Cheng has personally seen my kids a total of 2 times in 3 years. I put up with it because we really only go in for yearly physicals but I'm done with this place after the last visit where the doc looked so disgusted at my son who broke out in hives (first time ever and I didn't know what was happening, she did not make me feel any better).
1.0 Rating
June 1st, 2013
Bad Staffing
I was going to change my PCP because of the same problems with the RUDE staffing. After reading the reviews on the staff for Dr. Cheng I'm going to look elsewhere. I wish the ladies who worked in the front knew that when a mother brings her children in and they are sick or something is wrong with them...the only thing that could be worse is if you feel like the people who are supposed to help you are rude and testy. I'm sure Dr. Cheng is great but I'm looking for a staff thats as great as the Dr. since that's who we end of speaking with and talking to most of the time anyhow.
2.3 Rating
September 14th, 2012
My sons have Dr. Cheng as their PCP however she has not actually examined them. They were seen by a male PA on their 1st visit to her clinic. This review is not for Dr. Cheng but for her staff, particularly, Regina.On the day of the visit,the PA advised that our insurance can be used as a PPO so we can go to any specialist for 1 of my son's condition. I told the PA that the IPA/doctor's information on our insurance card was inaccurate and that they needed to call Anthem Blue Cross (per Blue Cross' instruction) to verify the information. We had an EPO insurance and I wanted to make sure that all medical services were rendered by In-Network doctors only. He advised they will work on the referral which may take up 2 weeks.I followed up on the referral 10 days after my son's visit and was placed on a long hold. When the female finally got back on the phone, she advised that they are still waiting on the approval. When I started asking for the IPA's contact information so I can follow up with them directly, Regina got on the phone. Apparently, they submitted the referral request to the wrong IPA - the IPA which was on the insurance card which I had already advised the PA to be incorrect. They sent out the referral request to the right IPA only that day I called to follow up. This Regina went on the defensive mode saying "I don't want you to think we have not done anything". I started to say something and she rudely cut me off saying, "I understand". She would not let me get a word in so I wonder what it was exactly that she understood. This problem would not have happened if they had just called Anthem Blue Cross to verify the information in the first place. But rather than apologize for the oversight, she gives us an 'attitude'. Unacceptable customer service. She should not be working in the front desk representing Dr. Cheng.
5.0 Rating
March 1st, 2011
Great Dr.
I am very please with Dr. Cheng, I had a awful experience with a previous Pediatrician and once I came to see Dr. Cheng and seen how she is so caring and takes time to actually answer all my questions and concerns I don't think I would change pediatricians again. The only complaint I would say about Dr. Cheng is her staff, they are very RUDE, have no phone Etiquette and make you feel as if you're taking too much time out of their "so called busy day", trust me these girls are NOT busy, especially when you can actually go into the office and see them just sitting around chit chatting about their personal life. I would suggest to Dr. Cheng to change her staff!
1.0 Rating
November 9th, 2015
3.7 Rating
October 8th, 2014
1.0 Rating
October 7th, 2014
3.7 Rating
August 20th, 2014
5.0 Rating
June 16th, 2014