Rate Now
Share Your Experience
Have you seen Dr. Julie Ford?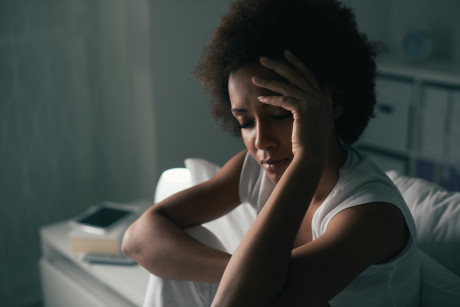 Bipolar Disorder
Get the facts about bipolar disorder, including the different types and symptoms of each.
11 Ratings with 8 Comments
1.0 Rating
June 18th, 2017
Please find another doctor
I met with Dr. Ford for a evaluation. I was so confused, when all was said and done. She refused to return my calls, emails for 2 months. She ignored my attorney as well. When she finally responded she stated she was suffering from headaches and but would complete my report as soon as possible. Another month passed I did not hear from her,until I asked for a refund, and told her I would be reporting her to the state. Very disappointed . She was very kind during the evaluation, but never followed up. Only text me apologizing, and stating that I did not deserve what happened to me. No referral to another doctor, or attempt to see how I was as a patient.
5.0 Rating
February 18th, 2013
1.0 Rating
November 22nd, 2012
Dr Ford used to be a great doctor and I would trust her for with anything. But for the last 2 years she has turned in to a self centered, undependable, and unpredictable person. She let her office manager go without paying her for the last 12 weeks she worked. Her office manager would work any amount od hours or do anything she asked. She hasnt cared what has happened to her nor has she attempted to pay what she is owed. Yet she goes on buying whatever unessary things she pleases. As for her patients if they can get a hold of her makes appointments then she doesnt bother to show and leaves them hanging. Doesnt call just doesnt bother to show up. I dont reccomend this woman because she is self centered, uncaring, and doesnt care who's life she ruins along the way as long as she gets what she wants. She is everything a doctor shouldn't be
5.0 Rating
August 4th, 2011
Love her!
5.0 Rating
June 29th, 2011
Excellent Doctor
All I can ay is Dr Ford i excellent! She always see' me when i need to be seen. if i call saying I am having a hard time i need to ee her I get seen that same day. he is caring and listens to you. She never ruhes you out. Her home/office setting is very relaxing and she make me chamomille tea to help calm me dob
5.0 Rating
June 25th, 2011
They are Wonderful!
5.0 Rating
May 26th, 2011
Thank Thank you!
I was very nervous about seeing a pyschiatrist but Dr Ford and her staff made me feel out home as soon as I arrived. Her home atmosphere was very soothing to me. She and her staff made me feel like I was the only patient and made me feel very special and cared about. I was able to get an appointment with ease and the Dr took her time with me and addressed all my needs. I am doing so much better since I have started seeing her and will continue to. Even though she doesnt take insurance yet she and the nurse manager bent over backwards to help me get reimbursed and worked out a payment plan to help me afford it. I must say she is worth every bit of the money I spent and more!
2.0 Rating
January 6th, 2017
5.0 Rating
October 17th, 2015
1.0 Rating
July 21st, 2014